The whole hoodies are handmade, the fabric of these Sweatshirts for Cats is pure cotton, soft and thick!
Classic combination: imitation ferret fur ball + black sweater.
There is no need to think about how to match this sphynx cat sweatshirt! Just wearing this

black hoodie for cat

, that's enough!
The name of this Sweatshirts for Cats is Winter Plush Trendy Hooded Sweater. Handmade throughout. 100% cotton fabric, giving your cat the most comfortable feeling. Has a very good version. Slightly flexible, moderate thickness, suitable for winter wear, but also suitable for autumn wear. This Sphynx cat sweatshirt feels very soft. Yeswarmg has a lot of hoodies, but the focus of this hoodie is the combination of classic black and ball. Very classic! The furball on the hat is an imitation ferret fur ball. Add a bright spot to this ordinary black hoodie for cat! Very eye-catching! Above all, find more Sphynx cat clothes.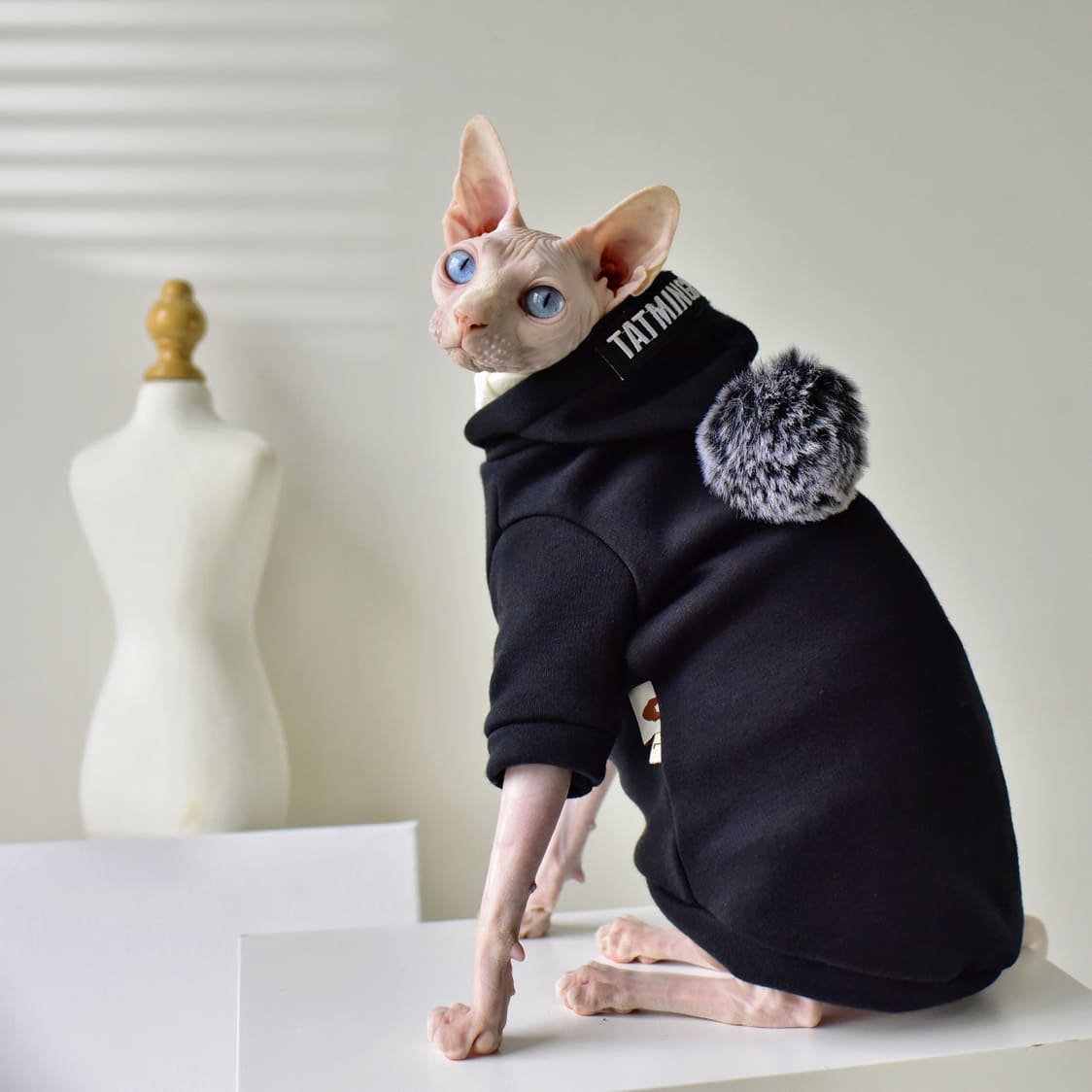 Size: L

Age: 10 months

Weight: 3kg/6.614lbs

Bust: 30cm/11.81inch


Body length: 31cm/12.20inch