Designer Clothes for Cats-Chanel&LV Transparent Black White T-shirt
$27.99 – $32.99

Designer Clothes for Cats
Fabric: Mesh, elastic and breathable.
For the season: Summer.
Color: black LV icon design. White Chanel icon design.
Unique design, suitable for all cats.
Hairless cats are bare, have you ever wondered what they look like in stockings? Now there is a chance to put your fur cat on silk stockings. These Chanel cat clothes are mesh sunscreen with a fashionable icon printed on them. The skin of a hairless cat with this Chanel for cats will look very sexy! The fabric of these Designer Clothes for Cats is mesh, which is very breathable and elastic. Suitable for summer wear. Yeswarmg is a professional cat clothes store. Find more Sphynx cat clothes.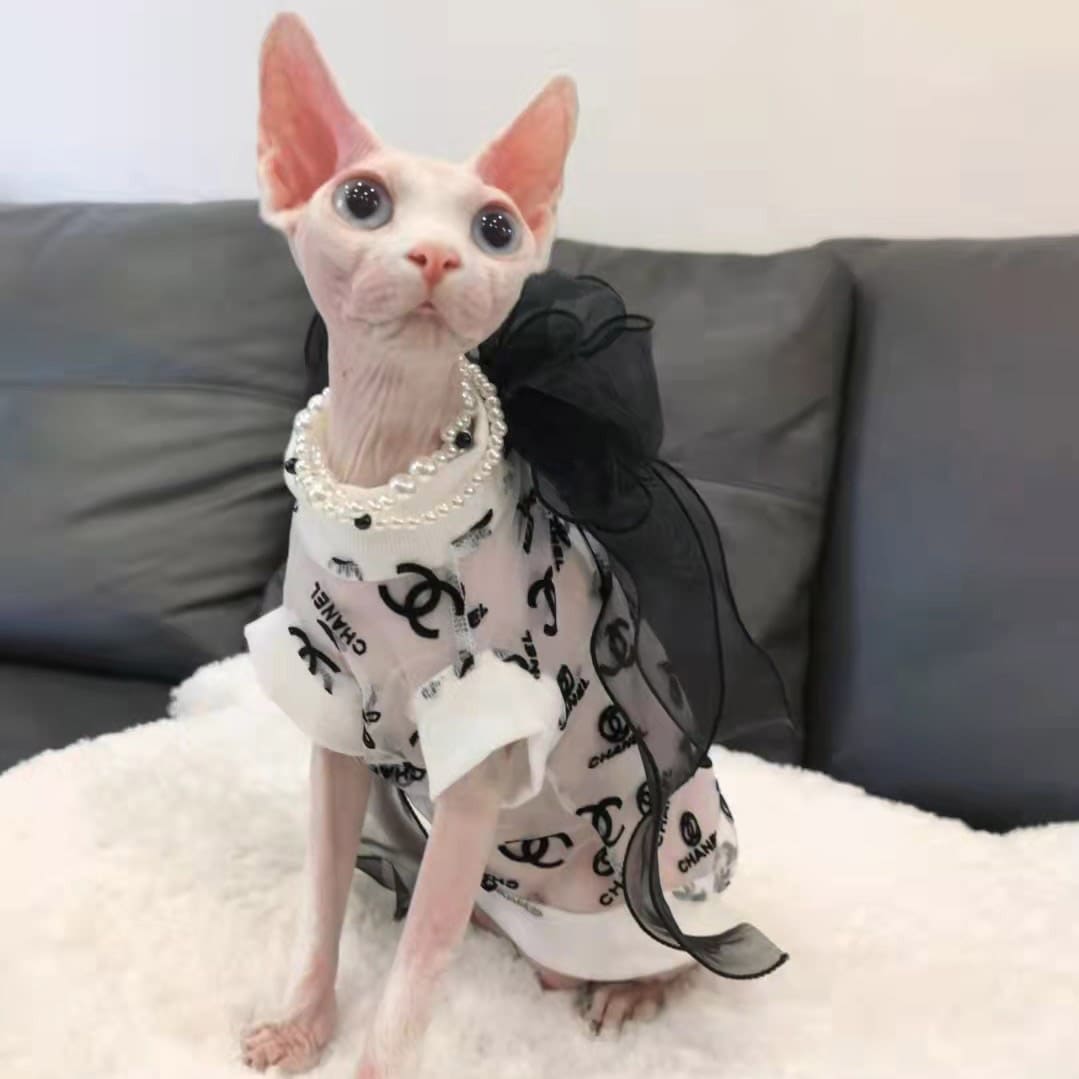 Additional information
Color

:

No selection

Black, White

Size

:

No selection
Only logged in customers who have purchased this product may leave a review.