Product Name: "PUMA" Blue Sweater for Cat
Fabric: pure cotton
Pattern: "PUMA" letters
Features: Hypoallergenic, lick resistant, breathable, soft
Size: XS, S, M, L, XL, Customized
This is the first "PUMA" luxury cat clothes in the YESWARMG store. If your cat does not like to wear clothes but needs to keep warm, then you must prepare this kind of Sphynx one-hole sweater for your cat. The design of a hole is better for belly protection and this design is an anti-shedding design, and it will not affect your cat's walking. The fabric of this Puma sweater for cats is pure cotton, hypoallergenic cotton, very soft and breathable. The pattern is a very stylish "PUMA" letter. Get a Puma sweater for Sphynx now! Find more Sphynx cat clothes.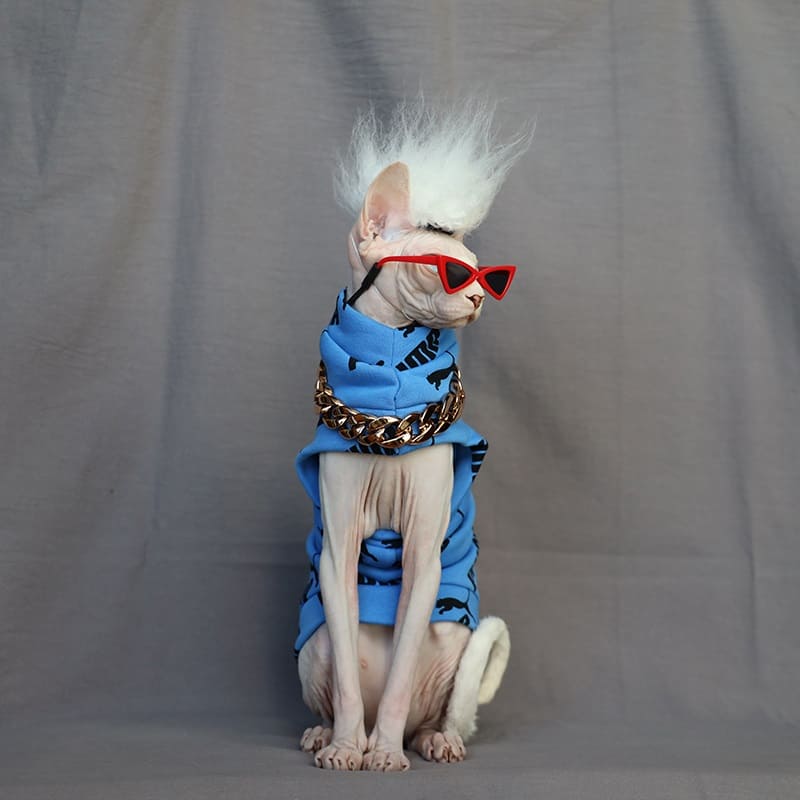 Size: M

Weight: 3.15kg/6.945lbs

Neck: 18cm/7.08inch
Bust: 32cm/12.59inch


Body length: 35cm/13.77inch