Sphynx Cat Clothes Summer-Macaron Tank Top for Cat
$24.99 – $29.99

Sphynx Cat Clothes Summer
Name: Macaron Tank Top for Sphynx Cat
Fabric: pure cotton
Color: purple, yellow
Features: Macaron color, pure cotton, breathable and cool, hypoallergenic, stretchy
Size: XS, S, M, L, XL, XXL, XXXL, Customized
This is a very cute Summer tank top for cat. There are two colors of tanktops for cats, and the two colors are used to complete the two styles. The color of the Summer tank top for cat is a macaron color, a very cute color. The fabric of the tanktops for catsis pure cotton, which is breathable and cool. The fabric is stretchy, hypoallergenic, and suitable for hairless cats in summer. Regarding the size, the size of these Sphynx cat clothes Summer can be customized. Besides, you can also refer to our size chart to choose the size. Find more Sphynx cat clothes.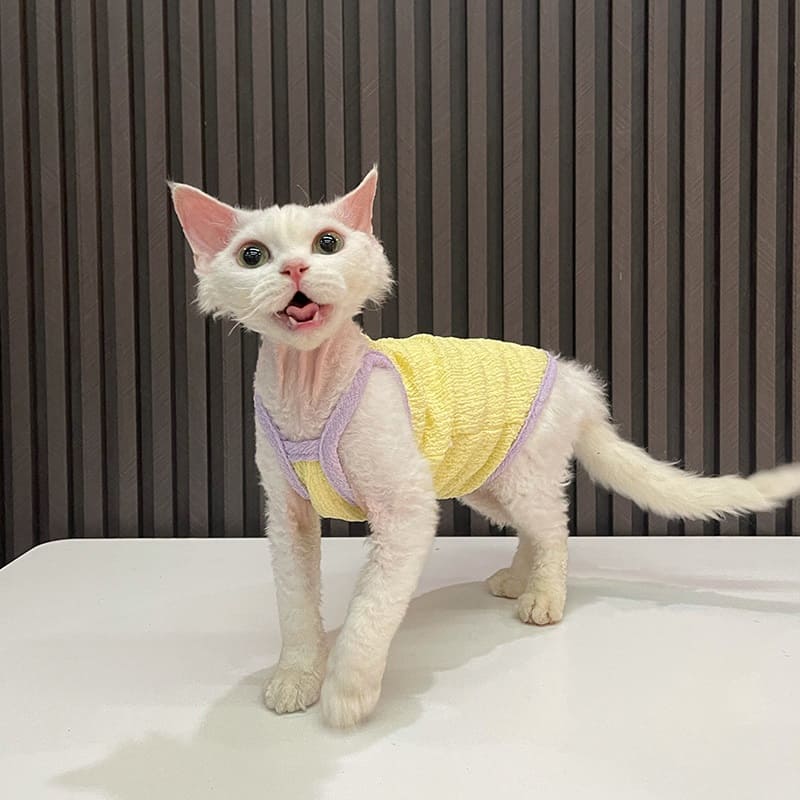 Size: M
Age: 4 month
Weight: 1.75kg/3.858lbs
Neck: 18cm/7.08inch
Bust: 30cm/11.81inch
Waist: 33cm/12.99inch
Body length: 28cm/11.02inch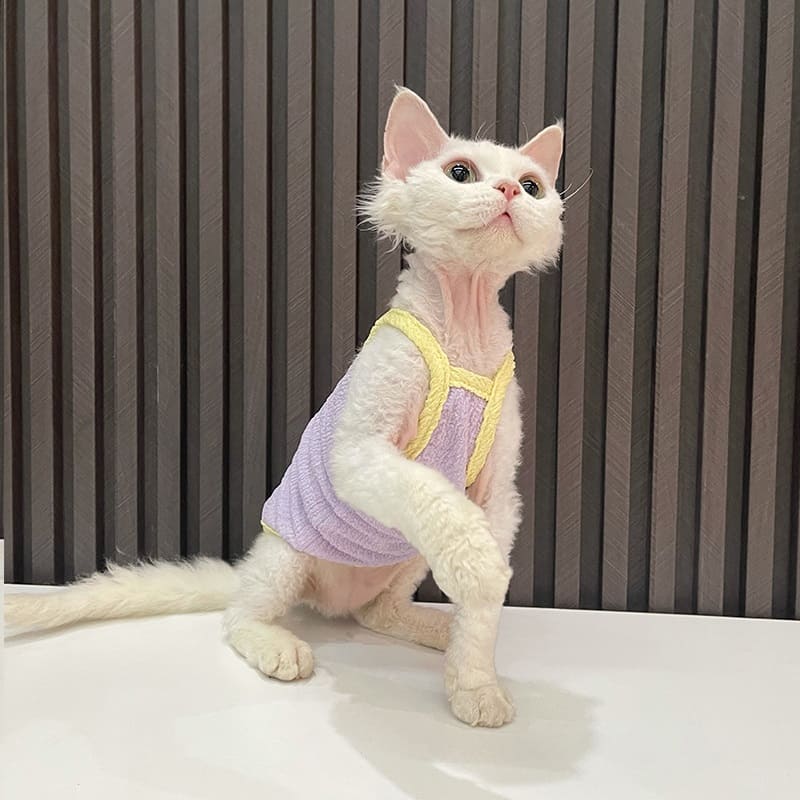 Additional information
Color

:

No selection

Purple, Yellow

Size

:

No selection
Only logged in customers who have purchased this product may leave a review.