Shirt for Cats with Sleeves-Organza "Louis Vuitton" Shirt
$35.99 – $40.99

Shirt for Cats with Sleeves
Product Name: Organza "Louis Vuitton" Shirt for Sphynx Cat
Fabric: Organza
Color: Macaron Blue
Features: very breathable, clear printing, very trendy icons.
Sizes: Customized, S, M, L, XL, XXL
This is a designer cat shirt. The very trendy "LV" icon is printed all over the T-shirt. The fabric of the shirt for cats with sleeves is organza, which is very breathable and light. The color of the Louis Vuitton shirt for Sphynx is macaron blue. The unique design of these Louis Vuitton shirts for cats is that the two colors of yellow and pink are superimposed on the edges of the clothes. This can be said to be where this sympathy differs from other sympathies. Regarding the size, you can customize the size that belongs to your cat. In addition, you can choose the size according to the size chart. Find more Sphynx cat clothes.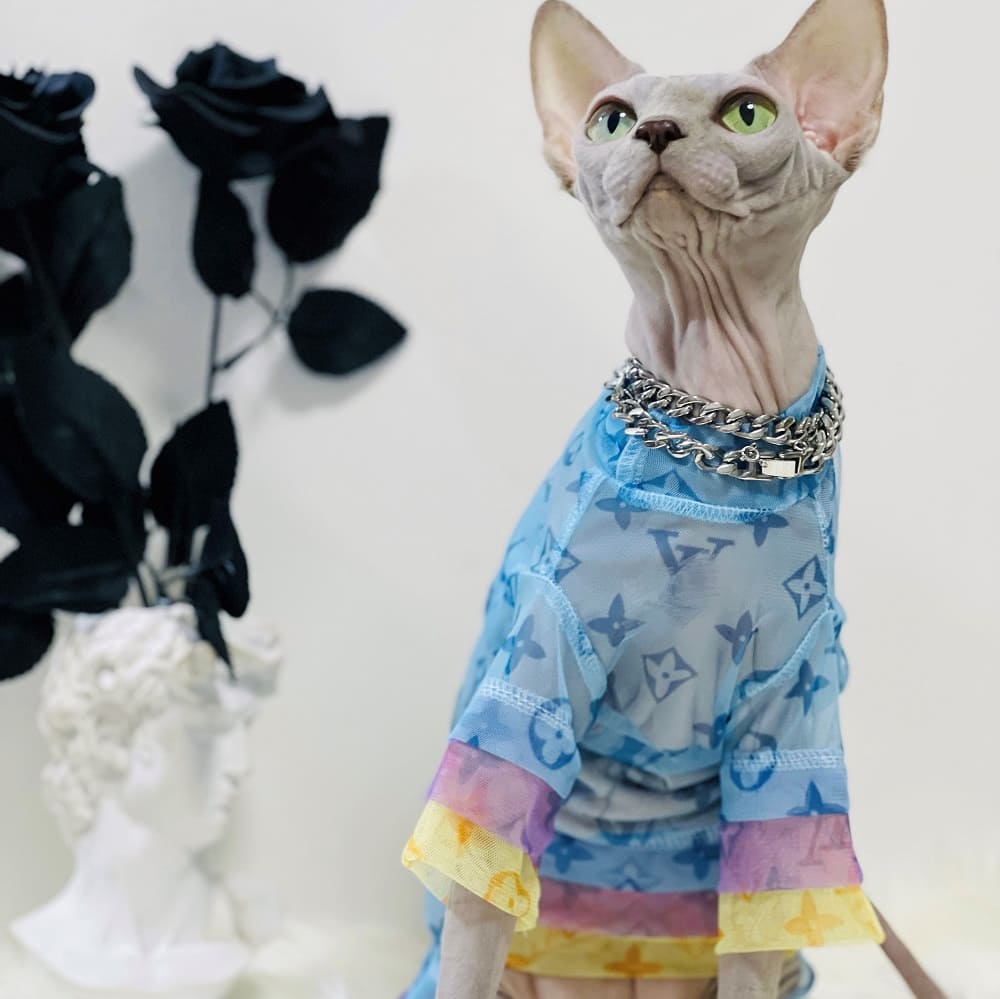 Size: L
Neck: 18cm/7.08inch
Bust: 30cm/11.81inch
Abdomen: 35cm/13.77inch
Body length: 35cm/13.77inch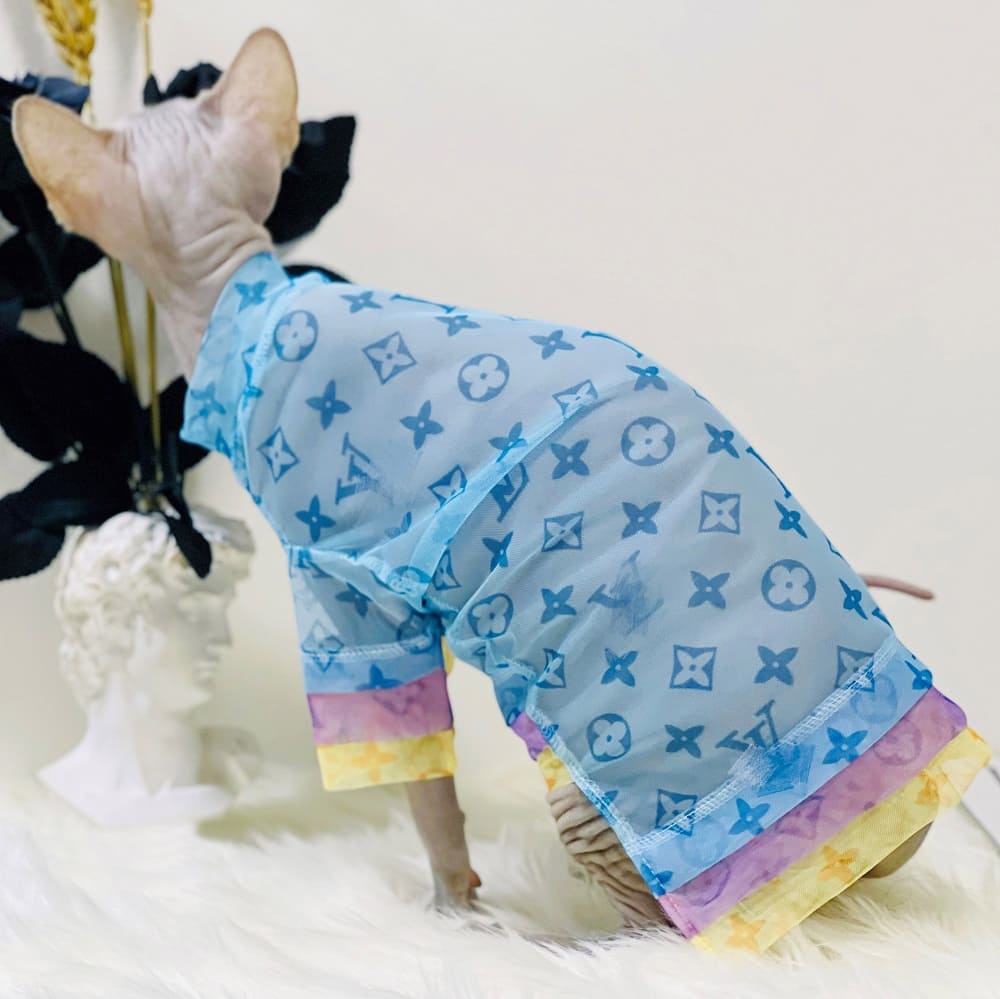 Only logged in customers who have purchased this product may leave a review.