Product Name: Dior Mohair Sweater Knitwear
Fabric: 65% mohair + 20% wool + 15% cotton
Color: Beige
Season: Autumn and winter
Size: S, M, L, XL, XXL
This is a hairless cats sweater with the Dior logo printed all over it. The color is off-white. The fabric of the cute kitten sweater is very good. 65% mohair plus 20% wool plus 15% cotton. The fabric of this luxury sweater for cat is very soft and suitable for hairless cats. Suitable for cats to wear in autumn and winter. Regarding sizes, we have sizes for cats of all sizes. Find more Sphynx cat clothes.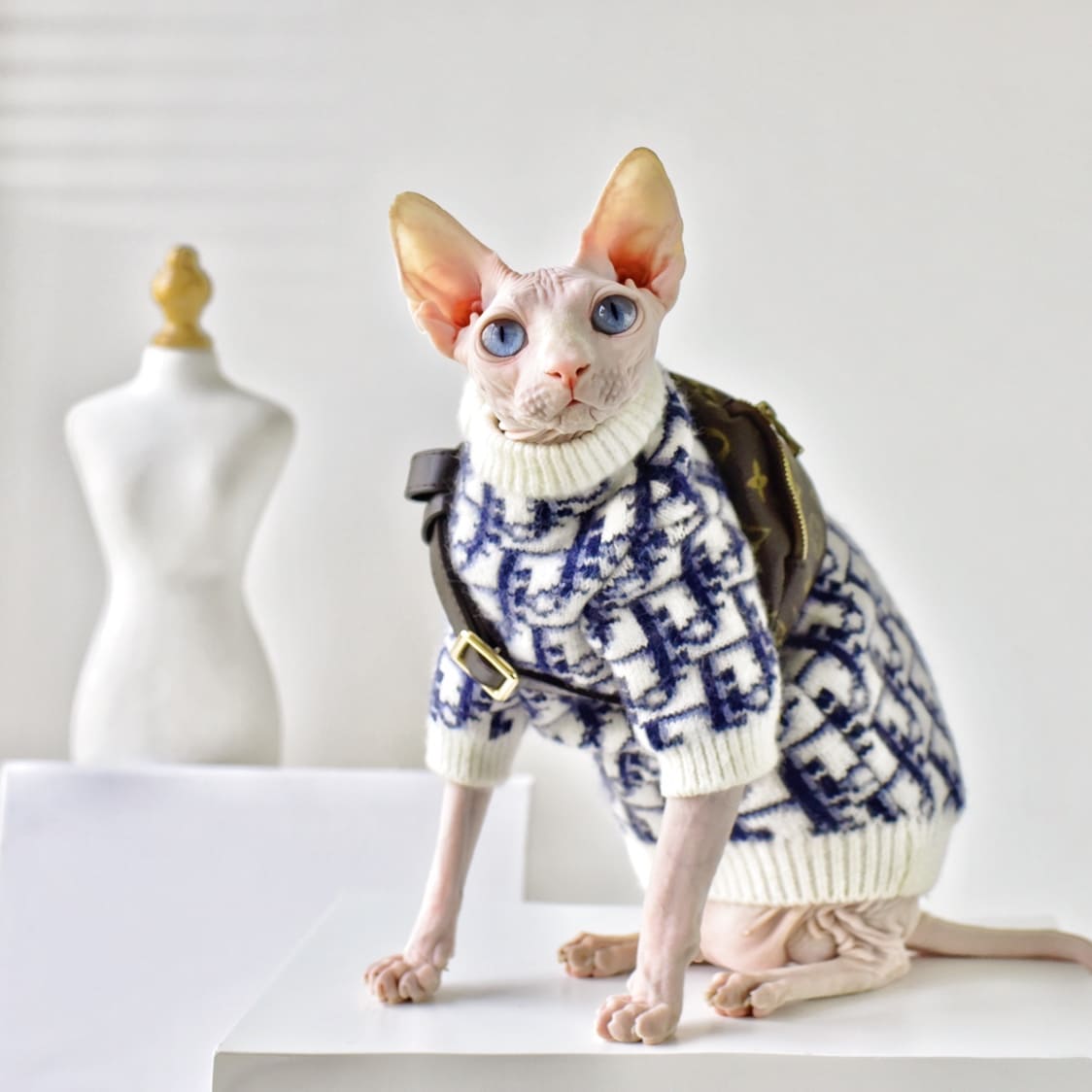 Size: L

Age: 10 months

Weight: 3kg/6.614lbs

Bust: 30cm/11.81inch


Body length: 31cm/12.20inch