Winter Cat Sweater-"Chanel" Cat Winter Coat
$38.99 – $43.99

Fabric: Cloud velvet. Soft and comfortable.

Fancy cat clothes

style: two sleeves. Hedging money. Without cap.
Pattern design: The brand logo is on the chest, simple but luxurious.
Colors: White, Black.
Sphynx is very noble! Why not design high-end luxury Sphynx cat clothes for them? Yeswarmg independently created luxury cat clothes for Sphynx. If your cat is special, you can ask our customer service for the size. This Winter Cat Sweater is a new style of Yunduorong. It feels very comfortable and soft to the touch, and will not cause damage to the cat's skin. Secondly, the design of the turtle necks for cats is a two-sleeve design, which is easy to wear and take off. The design of the pattern is also very simple. The colors are black and white. These fancy cat clothes are loved by our designers, and you and your cat will love them too!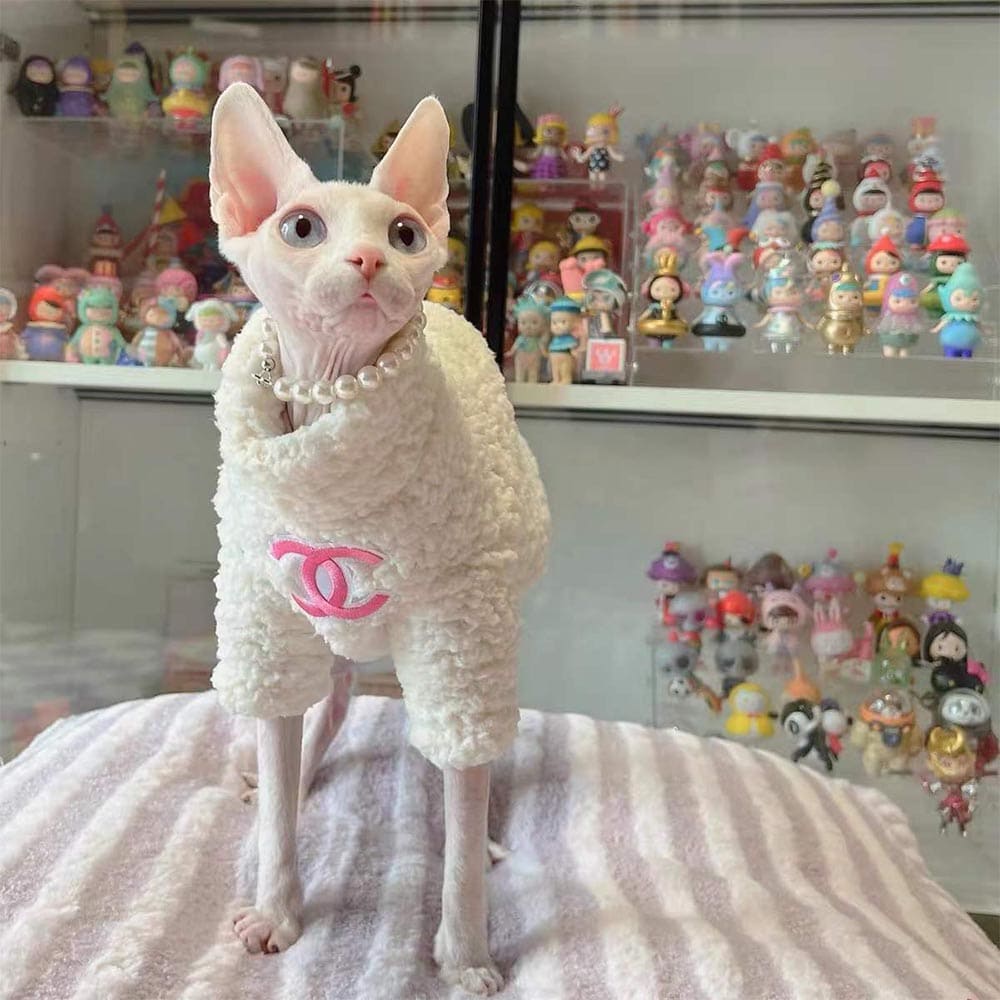 Size: L
Neck: 18cm/7.08inch
Bust: 30cm/11.81inch
Abdomen: 35cm/13.77inch
Body length: 35cm/13.77inch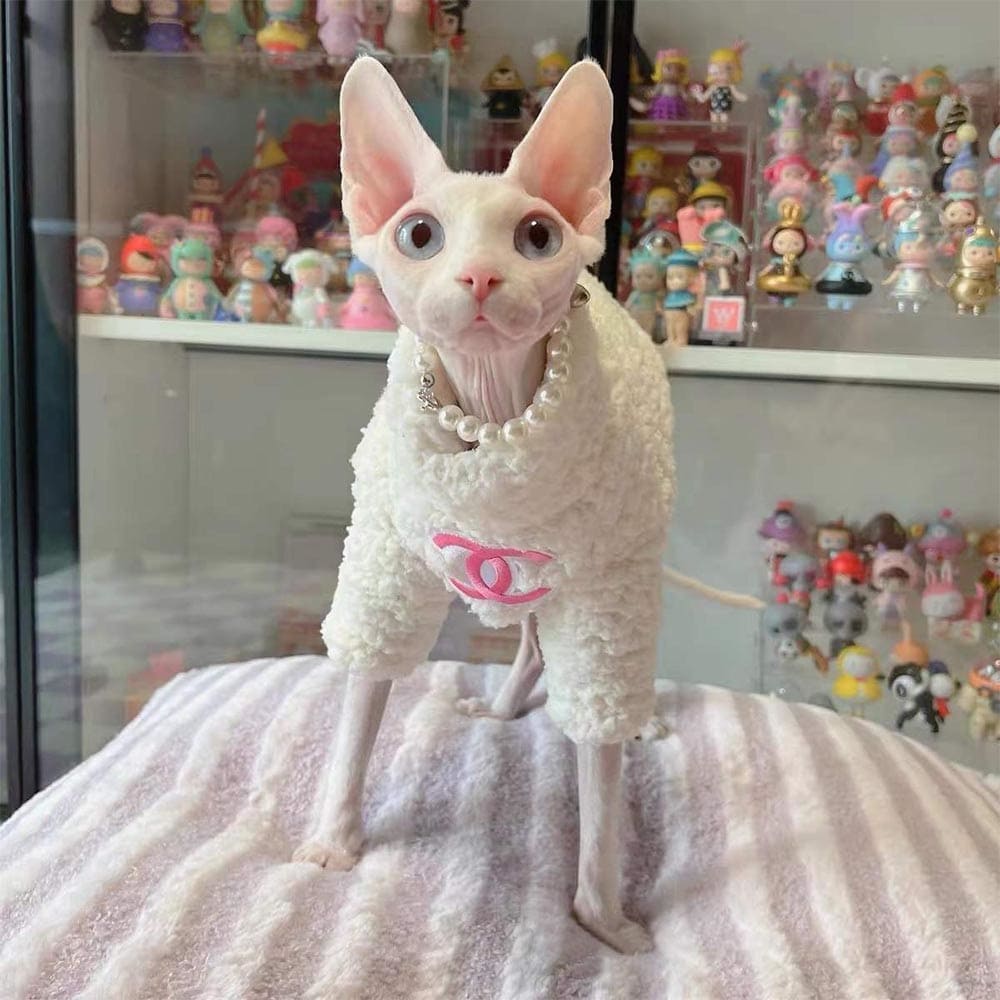 Additional information
Color

:

No selection

Black, White

Size

:

No selection
Only logged in customers who have purchased this product may leave a review.