Vest fabric: 520g lamb wool
Can be worn alone or stacked. Easy to match.
Two colors: lavender purple and cream yellow.
Suitable for cats and small dogs. Please select the size according to the size table.
This is a cashmere vest. Suitable for cats and small dogs. The vest for cat fabric is 520g sheep wool, which is very soft and comfortable. Because it is a vest coat design, it can be stacked or worn alone. The vest for cats has two colors, lavender purple, and creamy yellow. Both colors are very gentle. Very easy to match. Our little model matched these Sphynx cat clothes. You can refer to it! Secondly, a push-button design is used on the back of the vest. Will not damage the cat's skin or hair. Get your cat cat wearing vest.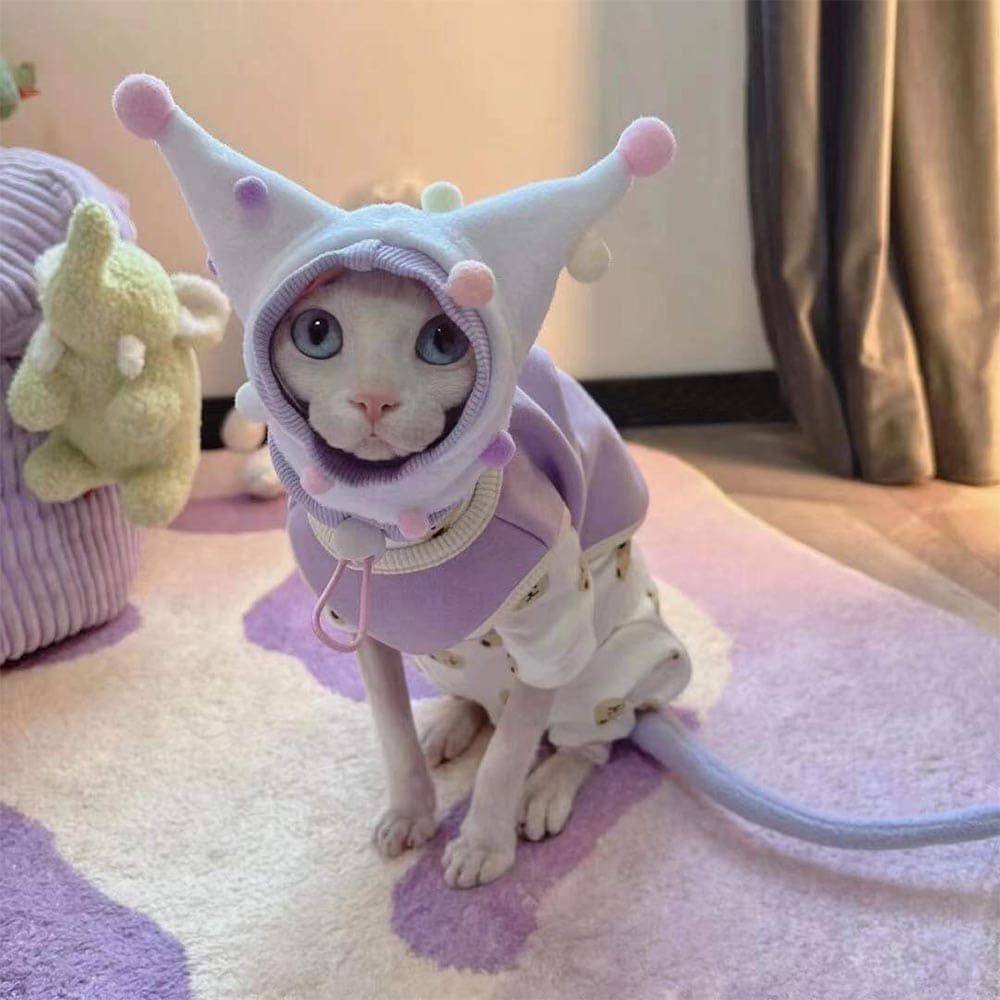 Size: M

Age: 4 months

Weight: 1.75kg/3.858lbs

Neck: 18cm/7.08inch

Bust: 30cm/11.81inch

Waist: 33cm/12.99inch


Body length: 28cm/11.02inch