Clothing fabric: pure cotton
The clothes have good air permeability, allowing the cat to better dissipate heat.
Clothes design: four-legged design, which can be used for rehabilitation after surgery.
Clothes pattern design: The brown cartoon bear is matched with a large area of white.
Please select the size according to our size chart when placing an order, the clothes fit all cats!
All cats are facing sterilization surgery. After the operation, will you worry about the cat licking the wound? This footie pajamas for cats can help you solve this problem. Due to the four-legged design, it can effectively wrap the wound. 100% can prevent your cat from licking the wound. This is a feature of this shirt for cat after surgery. Secondly, another feature is that this Outfit for Cats is very cute. Brown cartoon bear pattern and large area white design. This shirt for cat after surgery can be also a pajama and is very useful. Secondly, the fabric of the footie pajamas for cats is pure cotton, which is very breathable, so you don't have to worry about your cat getting hot. Find more Sphynx cat clothes.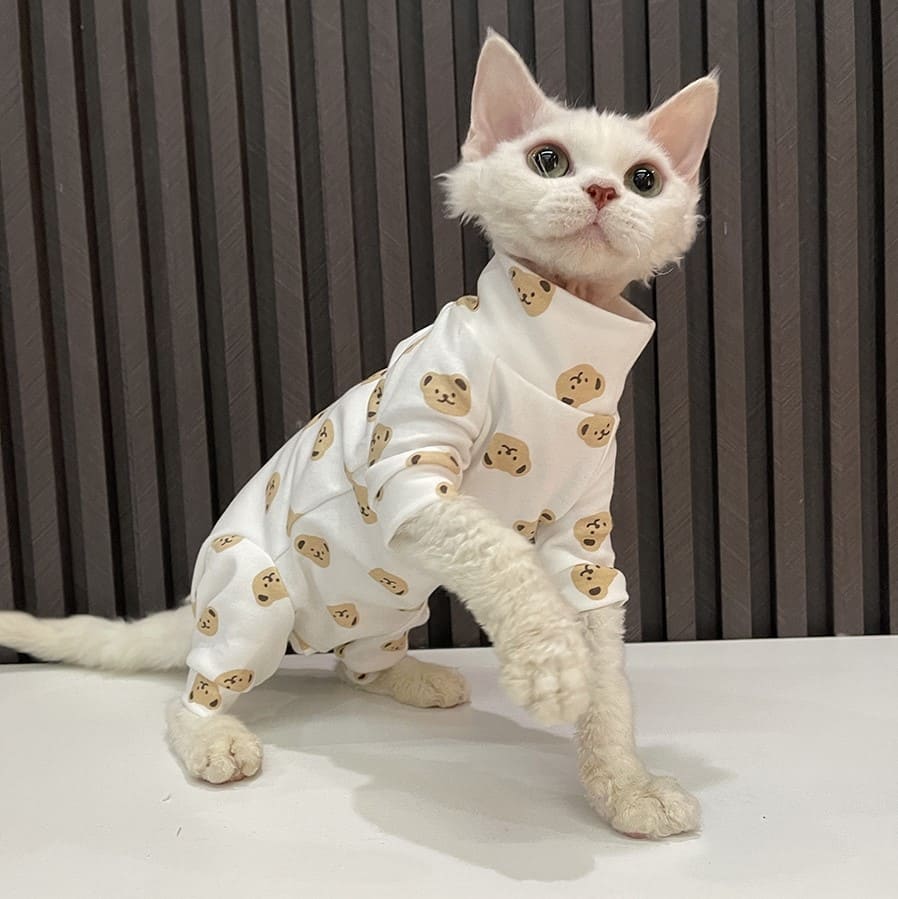 Size: M

Age: 4 months

Weight: 1.75kg/3.858lbs

Neck: 18cm/7.08inch

Bust: 30cm/11.81inch

Waist: 33cm/12.99inch


Body length: 28cm/11.02inch