The super cute christmas coats for cats design provides a happy partner for your pet and adds Festival fun to your pet.
Two piece full body clothing design makes your pet look super cute during the holiday.
Includes a body part and a separate head part to help keep your pet comfortable in their clothing.
The headdress has elastic ear band and chin band, which can be adjusted according to the head shape.
Glad to add festive joy to all your hairy photos and holiday parties.
The fur coats for cats adopt a two-piece design, including body parts and independent headwear, to provide a comfortable wearing experience for your pet. The whole body design of the better coat for cats makes your pet a walking and happy companion! Bright red, inlaid with smart eyes, lively and lovely. Elastic ear band and chin band, you don't have to worry about their comfort, just wear this christmas coats for cats and adjust them to a comfortable fit, so that they can release joy during the festival. Find more at Coats for cats.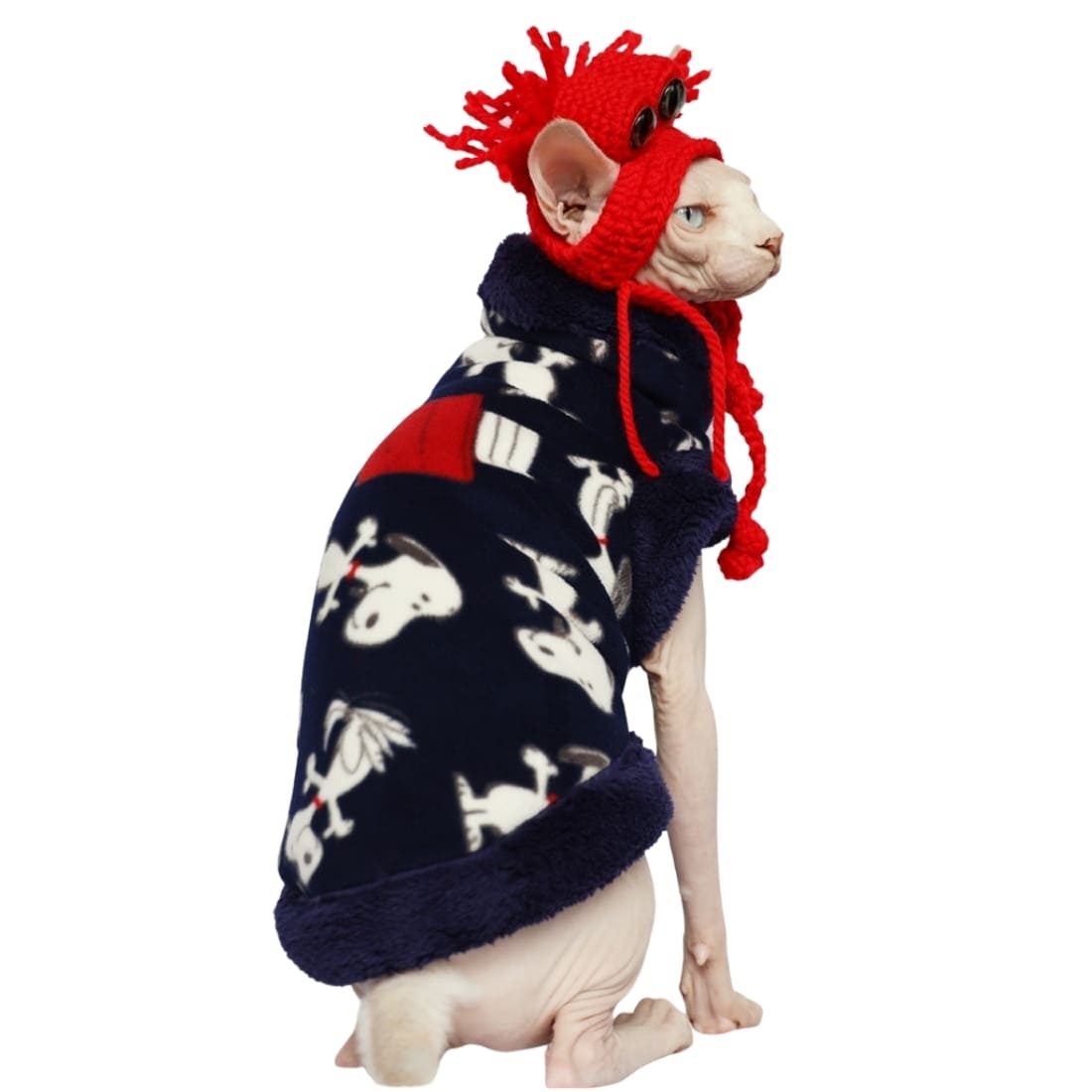 Size: M
Weight: 3.15kg/6.945lbs
Neck: 18cm/7.08inch
Bust: 32cm/12.59inch
Body length: 35cm/13.77inch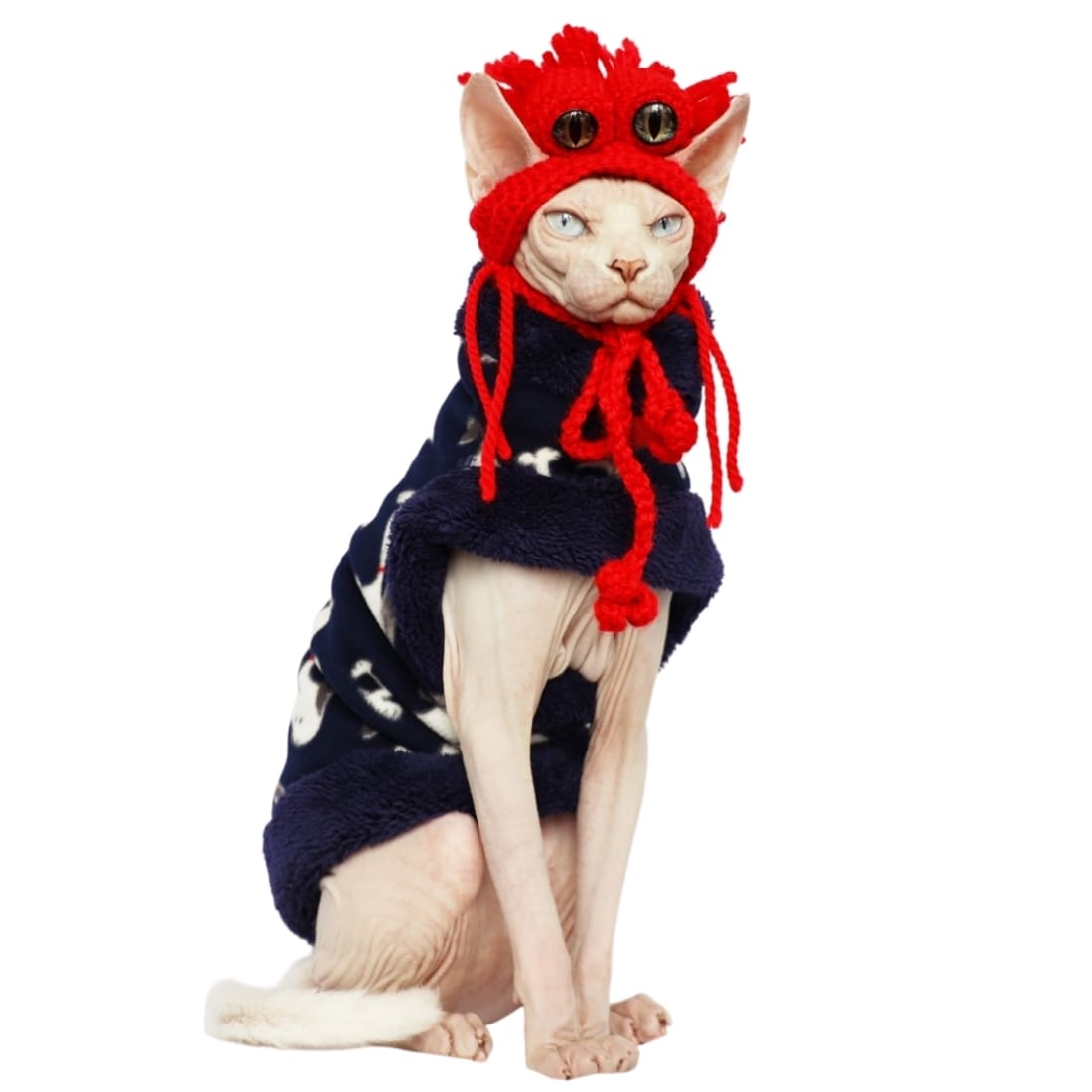 "All hats are crocheted from milk cotton. Don't worry about whether your cat will be allergic."
Wizard Hat
Length 26cm/10.23inch
Width 16cm/6.30inch
The ear distance is about 6cm/2.36inch
(Because the PURPLE FLUFFY WIZARD HAT uses thick wool, the size will be a bit larger.)
Full Wrap Hat
The circumference of the hat is about 24cm/9.45inch, and there will be errors in handwork.