Medical Shirt for Cats-Cherry Pink Onesie
$24.99

Clothing fabric: 100% cotton, comfortable to the touch.
Clothes pattern: A large area of white is decorated with small cherries.
Clothes design: four-legged design, can be used to protect wounds after surgery, and can also be used for daily wear.
Size: A variety of sizes, there is always something suitable for your cat.
This is a very cute cat footie pajamas for cats. First of all, the pattern design is a small cherry. The large area of white and the embellishment of many small cherries make this Surgery shirt for cat more lovely. Secondly, the cat footie pajamas for cats are designed with four legs. Medical Shirt for Cats can be worn by the cat after surgery to prevent the cat from licking the wound. Surgery shirt for cat can also be worn daily. Most importantly, because this kind of clothing will directly contact the postoperative wound, its fabric is also very safe. Pure cotton fabric, safe and healthy. Find more Sphynx cat clothes.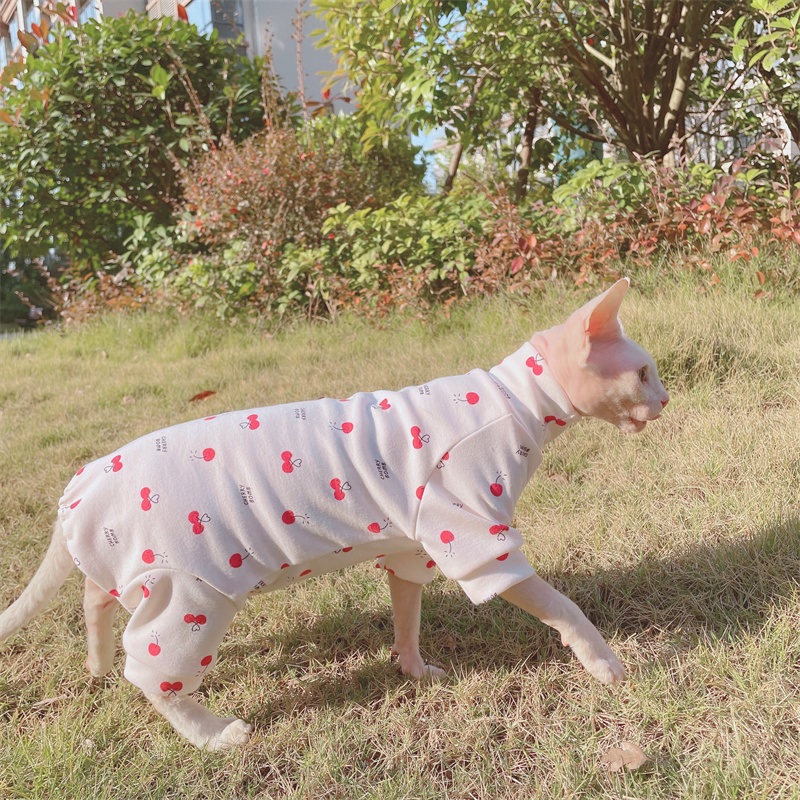 Only logged in customers who have purchased this product may leave a review.