Material: Flannel
Color: Zebra pattern
Features: good ventilation, no allergies, and lick resistance.
Washing method: machine washable, hand washable.
These are Costumes for Kittens specially designed for cats. The Sphynx kitten clothes are hooded and the fabric is flannel, which is very warm. Because it is a four-legged design, it has the effect of preventing falling off. Excellent air permeability, no allergies, and lick resistance. The button design of the clothes is a push-button design. Will not hurt the cat's skin. The hat of the Sphynx kitten clothes is very cute with two ears. The Costumes for Kittens are not easy to get stains, so you don't need to spend too much time on cleaning. Get cosplay for cats! Find more Sphynx cat clothes.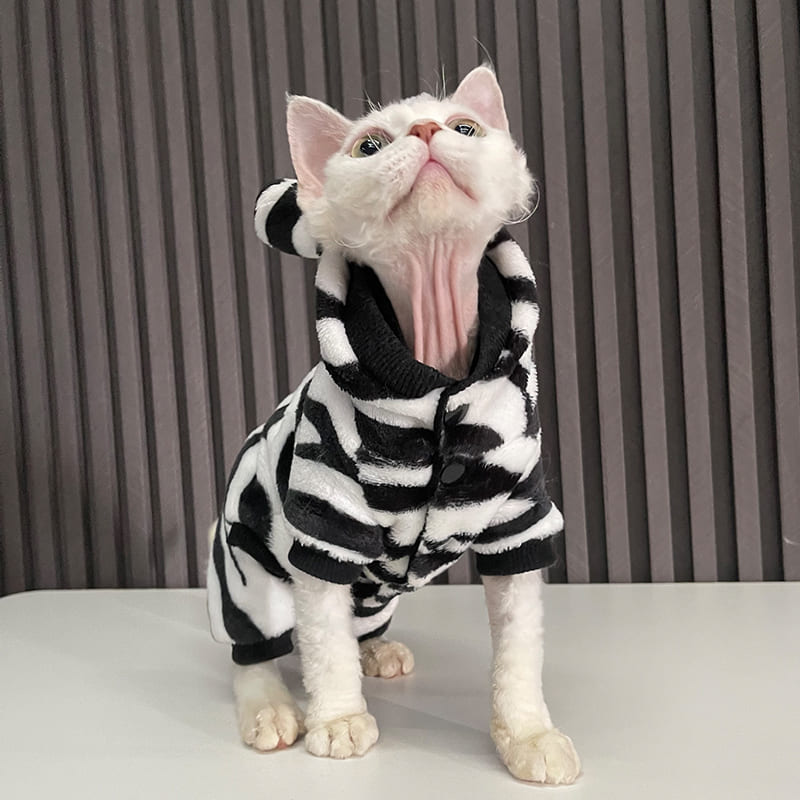 Size: M

Age: 4 months

Weight: 1.75kg/3.858lbs

Neck: 18cm/7.08inch

Bust: 30cm/11.81inch

Waist: 33cm/12.99inch


Body length: 28cm/11.02inch