Name: Yellow Onesie for Sphynx
Fabric: thick double-sided fleece
Season: Autumn and Winter
Color: yellow
Size: XS, S, M, L, XL, XXL, XXXL
Yeswarmg has designed these warm cute costumes for cats. This is a very cute cat onesie. The fabric of the cute cat costume for cats is double-sided fleece, which is very warm. The four-legged design can better keep warm to the cat's belly. The color of these costumes for kitties is bright yellow, a very bright color. The clothes are light enough to not put weight on the cat. And very elastic and soft. Find more Sphynx cat clothes. Get these cute costumes for kitties!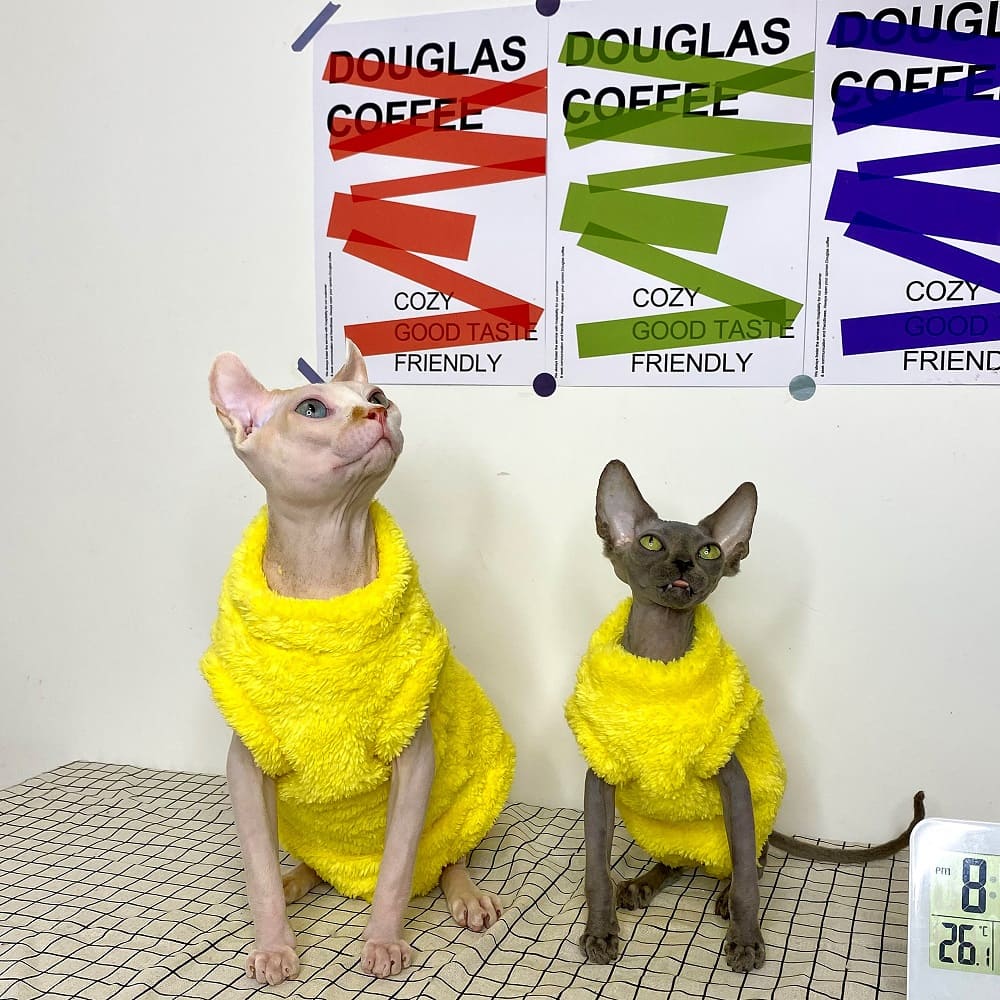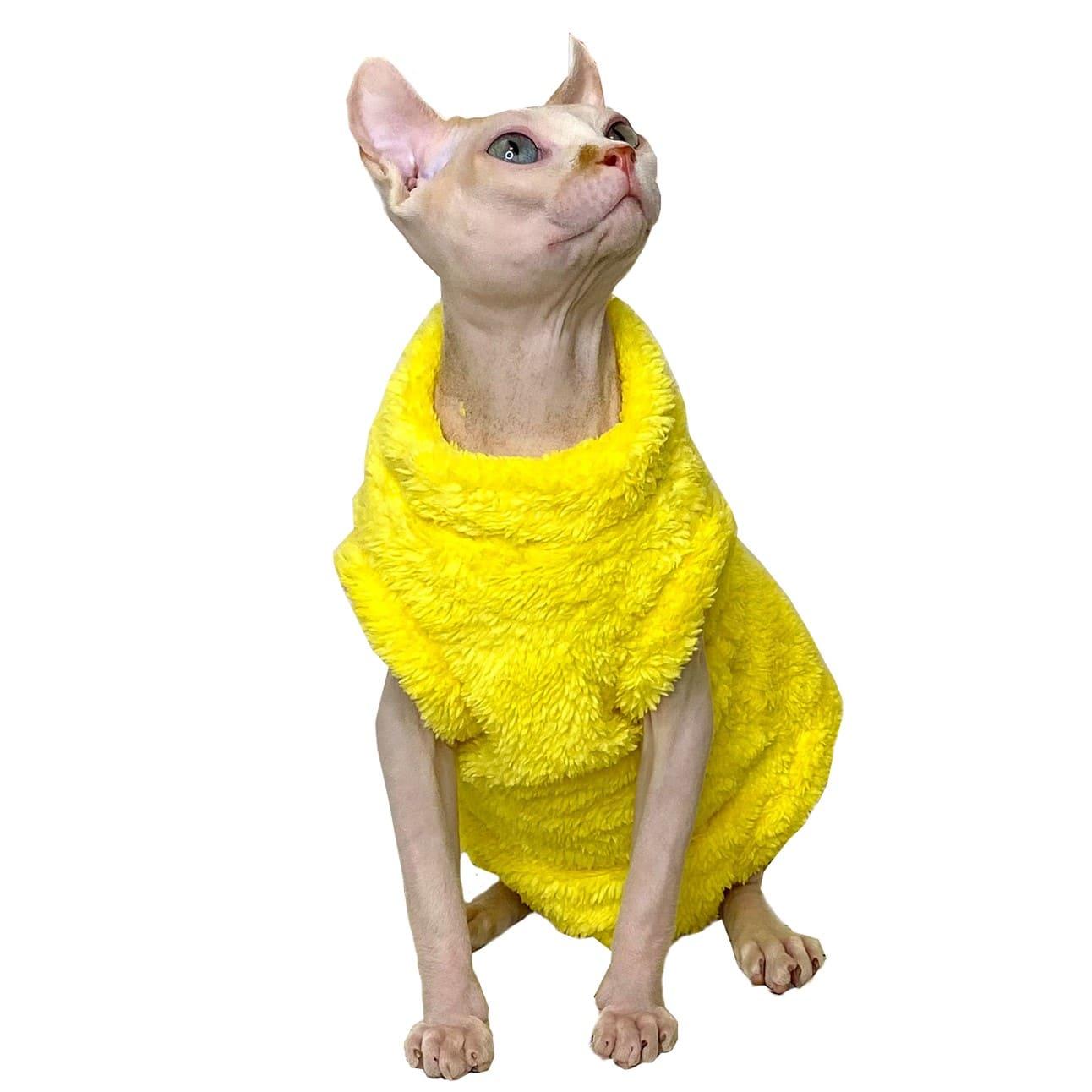 Size: XL

Age: 12 months

Weight: 3.9kg/8.598lbs

Neck: 19cm/7.48inch

Bust: 35cm/13.77inch

Waist: 38cm/14.96inch


Body length: 34cm/13.38inch