Single Hole Shirt for Cat
Name: Spring and Summer Thin Shirt for Sphynx
Fabric: pure cotton
Color: orange
Style: Single arm design
Size: XS, S, M, L, XL, XXL, customized
The fabric of this single hole shirt for cat is pure cotton, which is not allergenic. The color of this one-hole shirt for cat is the color of spring, a mixture of orange and white, and the color is very full. Regarding the size, please base your cat's measurements on when placing an order. This is a garment specially designed for hairless cats. Because cats wearing clothes interferes with their walking. So YESWARMG specially launched this Sphynx cat clothes open front. The clothes in this collection are all "one-hole" designs, perfect for cats. Find more Sphynx cat clothes.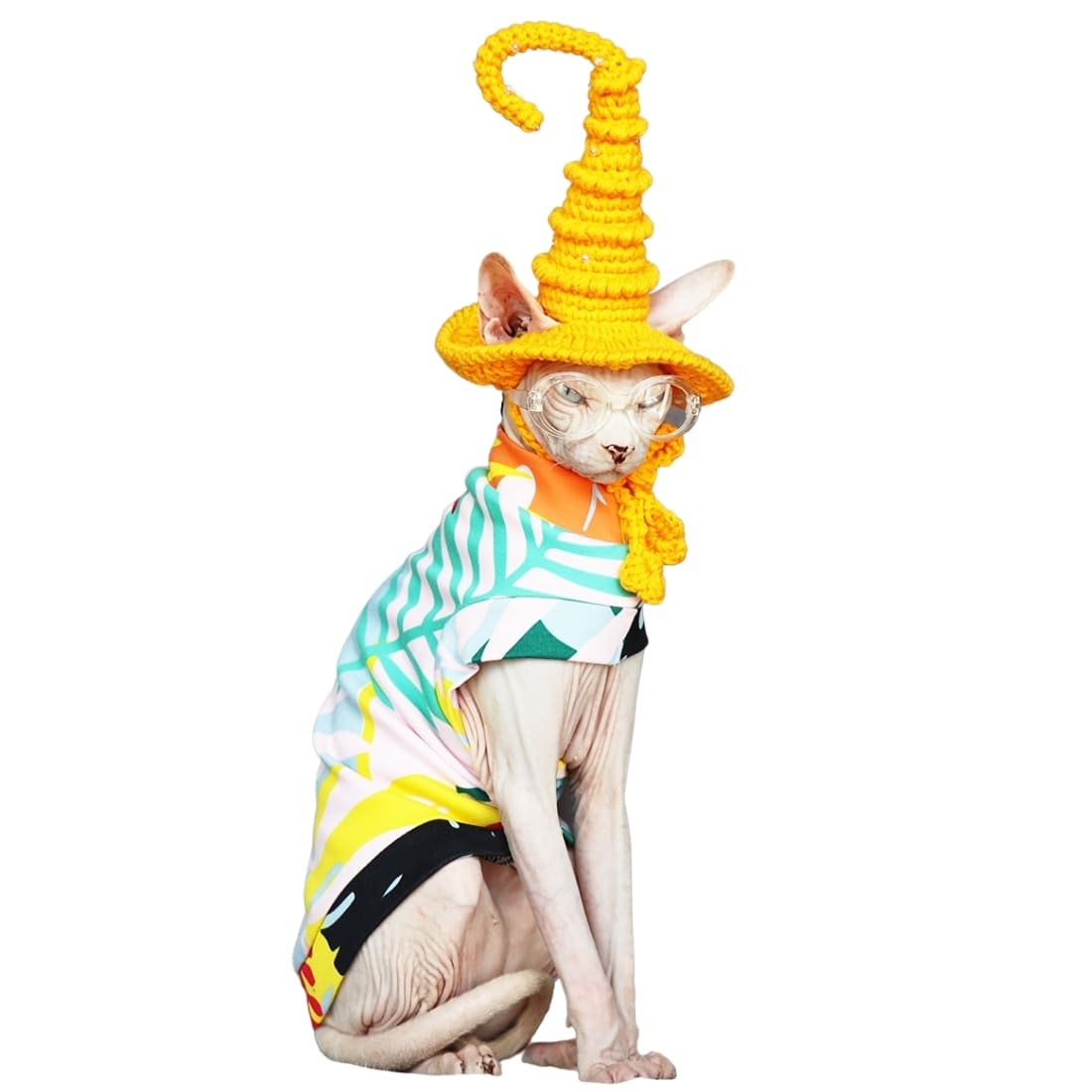 Wizard Hat
Length 26cm/10.23inch
Width 16cm/6.30inch
The ear distance is about 6cm/2.36inch
(Because the PURPLE FLUFFY WIZARD HAT uses thick wool, the size will be a bit larger.)
Full Wrap Hat
The circumference of the hat is about 24cm/9.45inch, and there will be errors in handwork.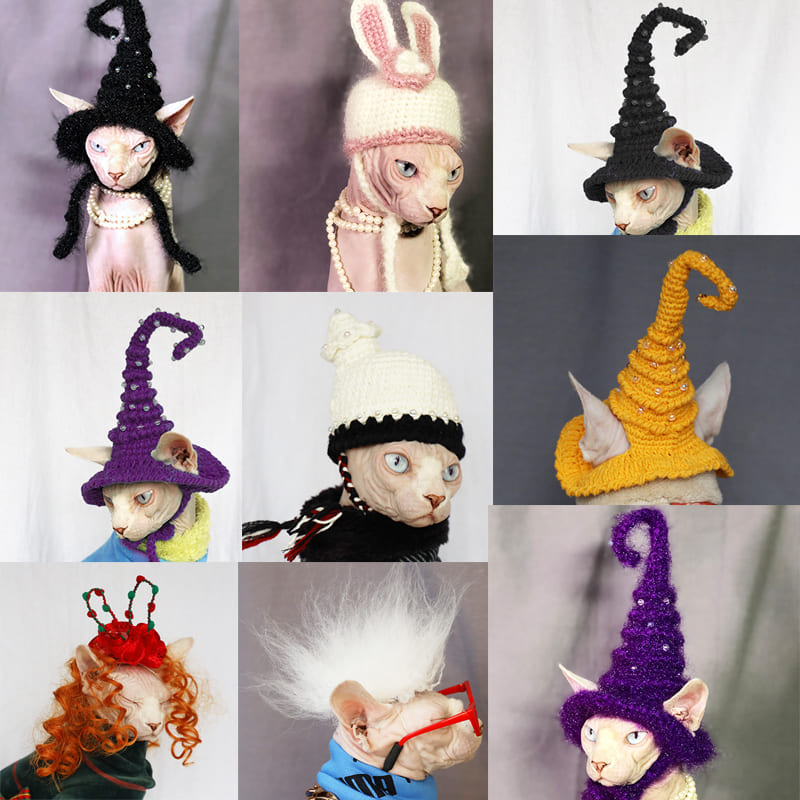 Size: M

Weight: 3.15kg/6.945lbs

Neck: 18cm/7.08inch
Bust: 32cm/12.59inch


Body length: 35cm/13.77inch