Hairless Cat Christmas Sweater-Retro Color Polar Fleece
$22.99 – $24.99

Hairless Cat Christmas Sweater
Product Name: Christmas Sweater for Sphynx, Polar Fleece
Fabric: polar fleece
Color: light purple, gray
Style: Single arm design
Sizes: S, M, L, XL
These are cat clothes designed by the single arm. The fabric of this Hairless Cat Christmas Sweater is polar fleece. Polar fleece is the warmest fabric, so you don't have to worry about catching a cold in your hairless cat. The pattern design of this Christmas sweater for hairless cat is a very classic Christmas pattern. The colors of the Christmas sweater for Sphynx are light purple and gray. Regarding the size, please choose according to the measurements of the cat. If you have any questions, you can contact us directly. Order now! This one will be sold out soon! Find more Sphynx cat clothes.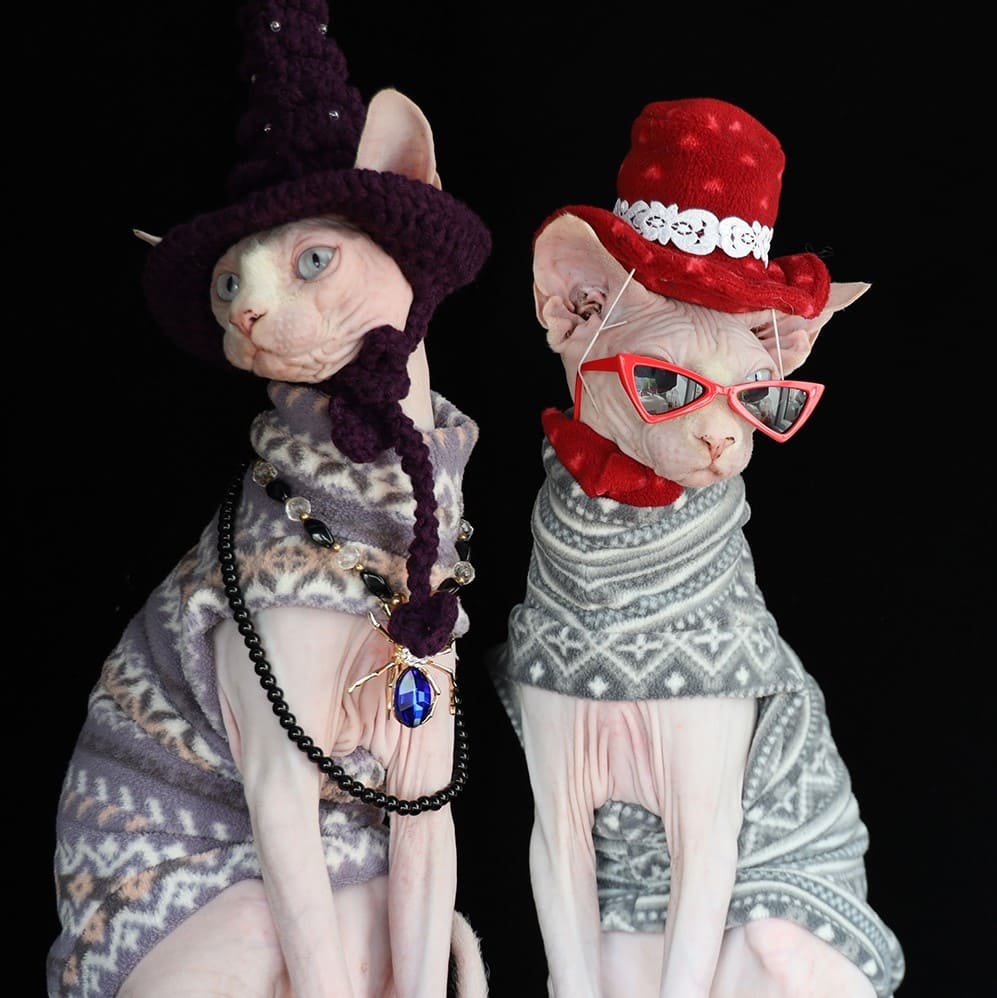 "All hats are crocheted from milk cotton. Don't worry about whether your cat will be allergic."
Wizard Hat
Length 26cm/10.23inch
Width 16cm/6.30inch
The ear distance is about 6cm/2.36inch
(Because the PURPLE FLUFFY WIZARD HAT uses thick wool, the size will be a bit larger.)
Full Wrap Hat
The circumference of the hat is about 24cm/9.45inch, and there will be errors in handwork.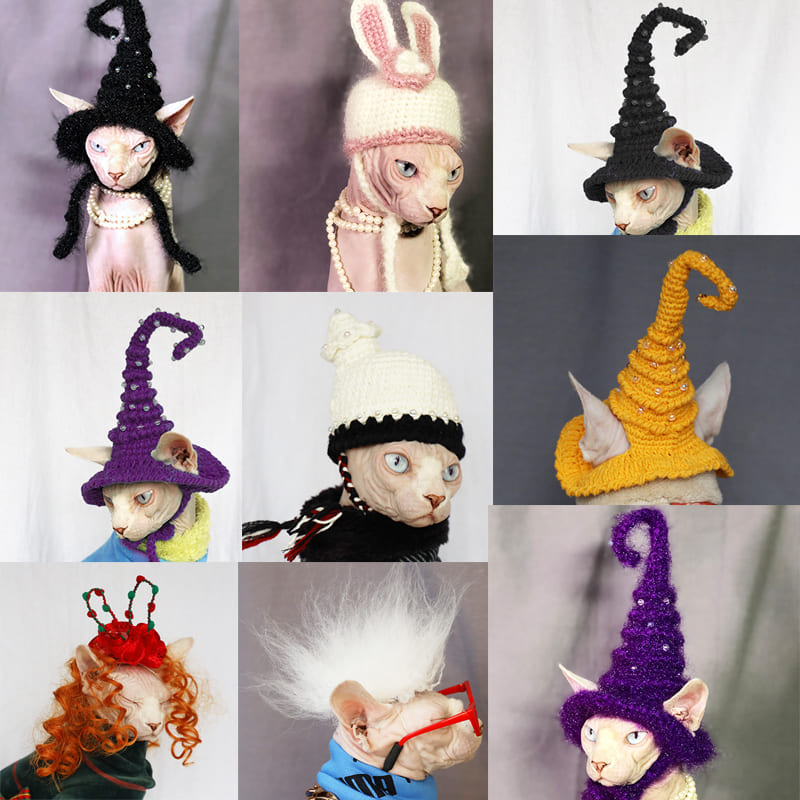 Size: M
Weight: 3.15kg/6.945lbs
Neck: 18cm/7.08inch
Bust: 32cm/12.59inch
Body length: 35cm/13.77inch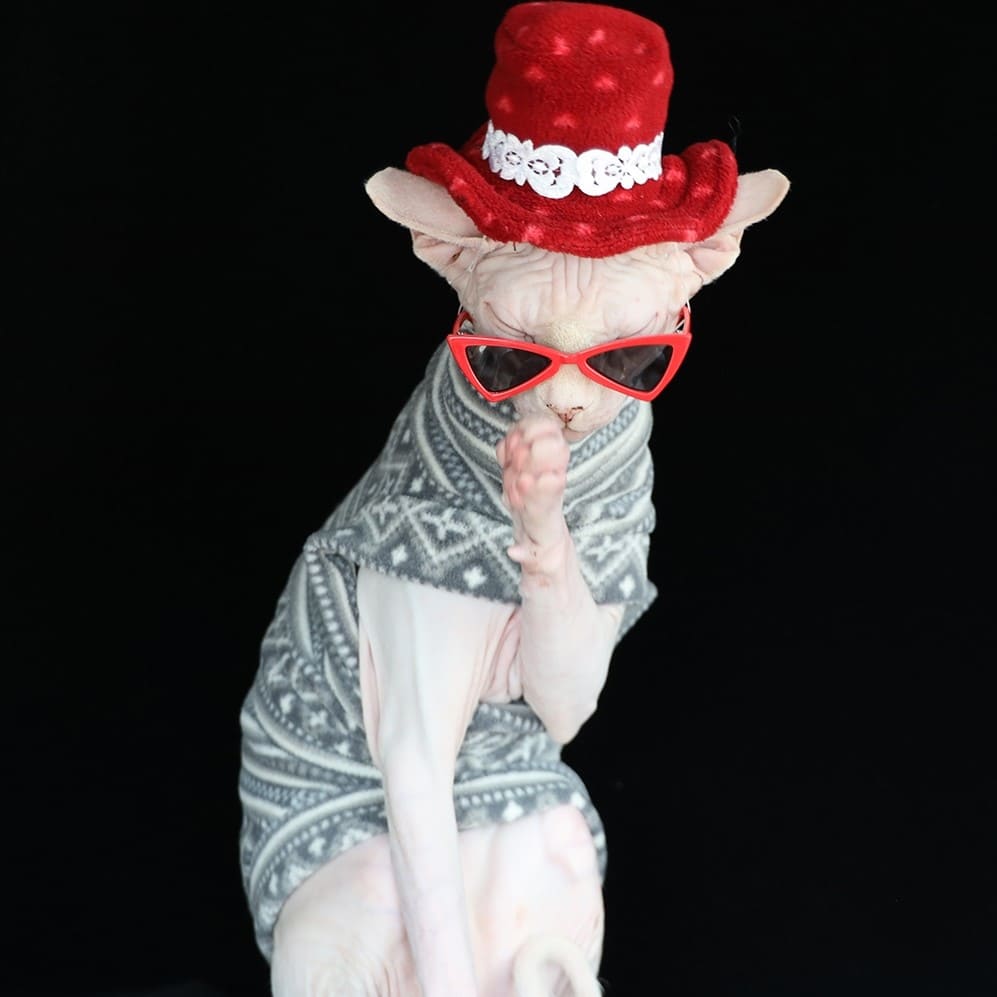 Additional information
Color

:

No selection

Light purple, Grey, Red hat, Dark purple wizard hat

Size

:

No selection
Only logged in customers who have purchased this product may leave a review.