Name: Leopard Print Costumes for Sphynx
Fabric: Pure cotton
Color: Leopard
Features: soft, anti-shedding, hypoallergenic
This is a Sphynx cat Halloween costume. In fact, most cats don't like to wear clothes, but they are easy to catch a cold because of their poor health. We should dress them or prepare blankets to keep them warm. This stripper is a "one hole" design, it is not easy for the cat to break free and does not affect the cat's walking. The fabric of the Sphynx costumes is pure cotton, which is very soft and hypoallergenic. Overall, your cat will love this Sphynx cat costume! Find more Sphynx cat clothes.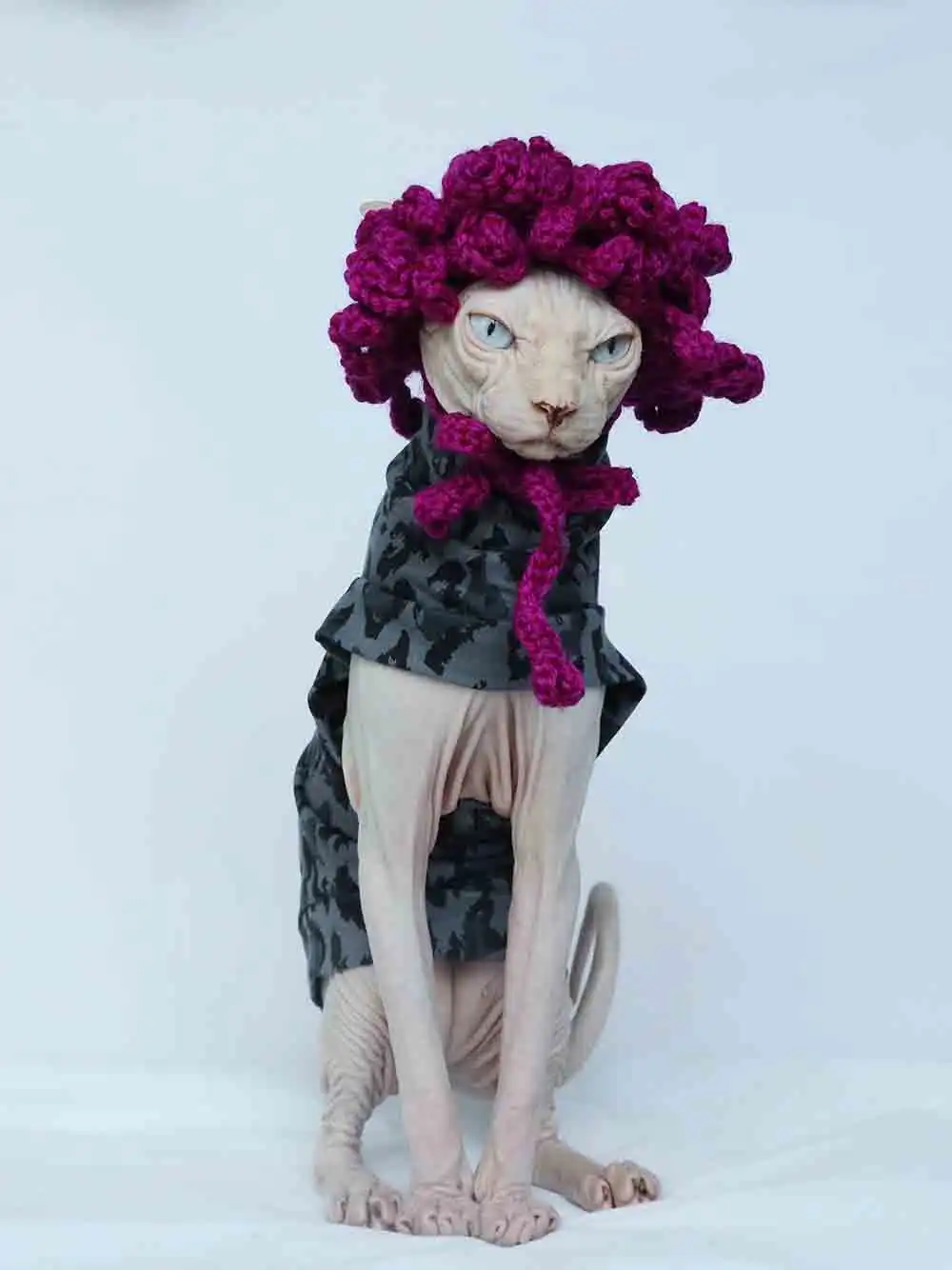 Size: M

Weight: 3.15kg/6.945lbs

Neck: 18cm/7.08inch
Bust: 32cm/12.59inch


Body length: 35cm/13.77inch