Halloween Outfits for Cats-Corduroy Cyan
$22.99 – $27.50

Halloween Outfits for Cats
Name: corduroy peacock blue sweater for cat
Fabric: pure cotton corduroy
Color: Peacock Blue
Style: "single-arm" design
Features: Anti-shedding, hypoallergenic, lick resistant
The fabric of this Halloween sweater for cat is corduroy. Very soft cotton corduroy fabric. Suitable for allergy-prone cats like the Sphynx cat. The design of these Halloween outfits for cats is a "Single-arm" design, which is a kind of anti-shedding design. And your cat won't walk strangely in this kind of clothes. The color of the sweater is peacock blue, which is very special. This Halloween sweater for cat paired with this hat is perfect for cats to wear on Halloween. Definitely will give your friends a big surprise. Come on and get a Halloween costume for your cat! Find more Sphynx cat clothes.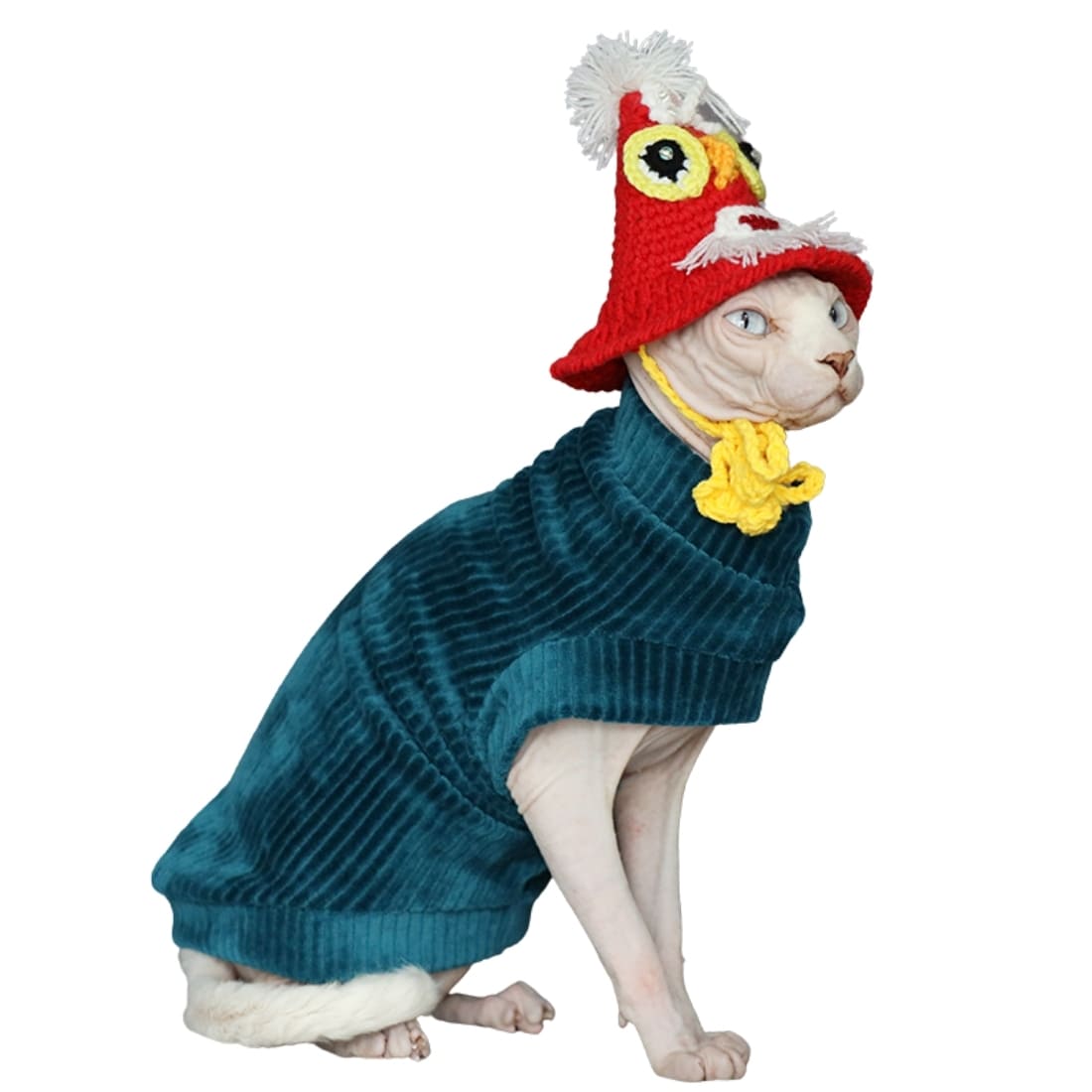 "All hats are crocheted from milk cotton. Don't worry about whether your cat will be allergic."
Wizard Hat
Length 26cm/10.23inch
Width 16cm/6.30inch
The ear distance is about 6cm/2.36inch
(Because the PURPLE FLUFFY WIZARD HAT uses thick wool, the size will be a bit larger.)
Full Wrap Hat
The circumference of the hat is about 24cm/9.45inch, and there will be errors in handwork.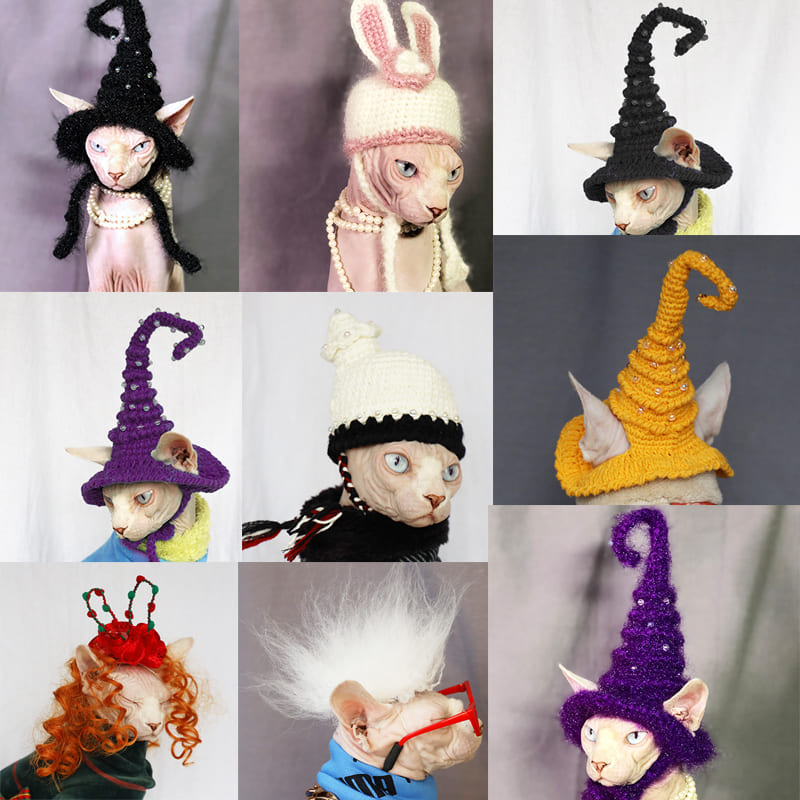 Size: M
Weight: 3.15kg/6.945lbs
Neck: 18cm/7.08inch
Bust: 32cm/12.59inch
Body length: 35cm/13.77inch