Chanel Coats for Cats-Sphynx "Chanel" Coat
$26.99 – $56.99

Product Name: Sphynx "Chanel" Coat for Cat
Fabric: lamb fleece
Thickness: double-layer thickening inside and outside
Season: Autumn and winter
Style: Chanel style
These are very stylish Chanel cat coats. Yeswarmg has designed this very luxurious Chanel-inspired coat for hairless cats. The fabric of the Sphynx Chanel coat is lamb fleece, which is very warm. Double-layer thickening inside and outside, suitable for cats to wear in autumn and winter. You can match your cat with a pearl necklace and a Chanel-style purse for a very luxurious match! Find more Sphynx cat clothes. Get one of these Chanel coats for cats!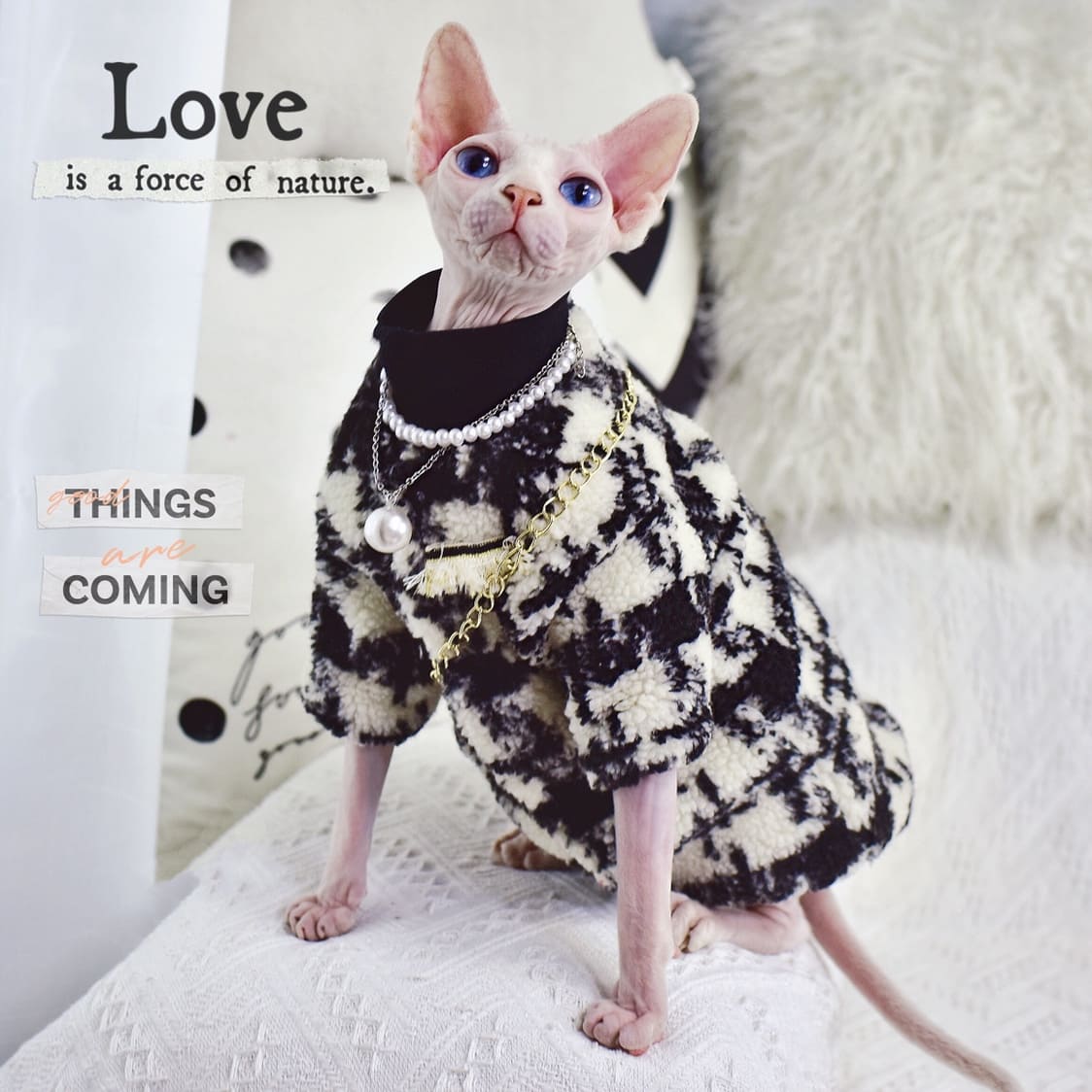 Size: L
Age: 10 month
Weight: 3kg/6.614lbs
Bust: 30cm/11.81inch
Body length: 31cm/12.20inch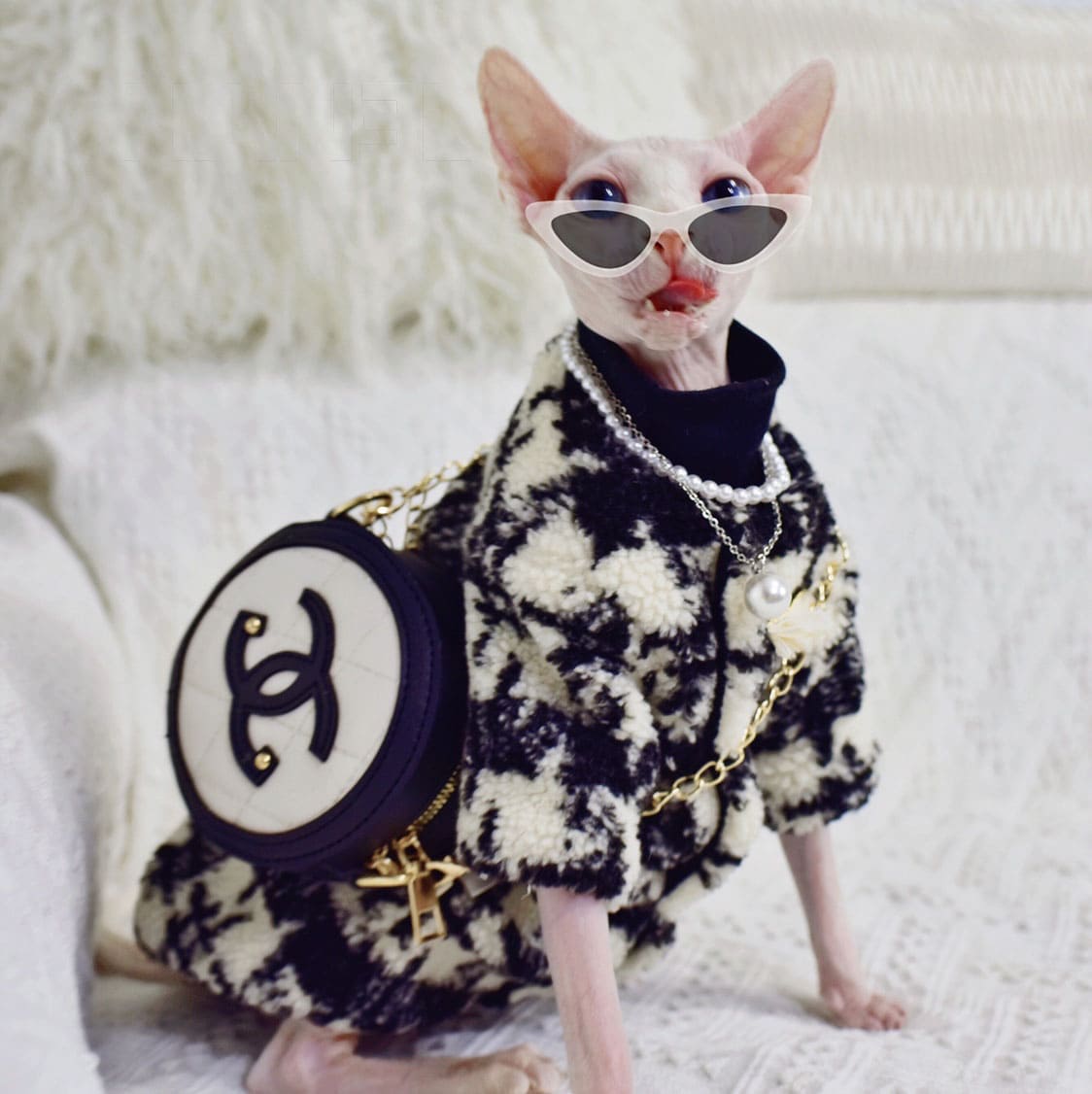 Additional information
Color

:

No selection

As shown

What you got

:

No selection

Pearl necklace, Chanel purse, Coat, Necklace+Purse+Coat

Size

:

No selection
Only logged in customers who have purchased this product may leave a review.