Coat for Sphynx Cat-Super thick composite coral fleece-red
$22.99 – $31.99

The super cute coat for sphynx cat design provides a happy partner for your pet and adds Festival fun to your pet.
Two piece full body clothing design makes your pet look super cute during the holiday.
Includes a body part and a separate head part to help keep your pet comfortable in their clothing.
The headdress has a chin band, which can be adjusted to suit the width of your baby.
Put on this dress to add festive joy to all your hairy photos and holiday parties.
This coat for sphynx cat adopts a two-piece design. One red is the body and the other green is the head, which makes the pet feel comfortable. The whole body-wrapped design of this coat turns your pet into a walking and happy companion! Elastic chin band, perfectly around the head, won't fall, expose your ears, won't feel crowded, and you don't have to worry about their comfort. Sphynx cat with a coat, just adjust the comfortable fit, let them release joy during the holiday season, and cat with coat it's very suitable for theme photography. Find more at Sphynx cat clothes.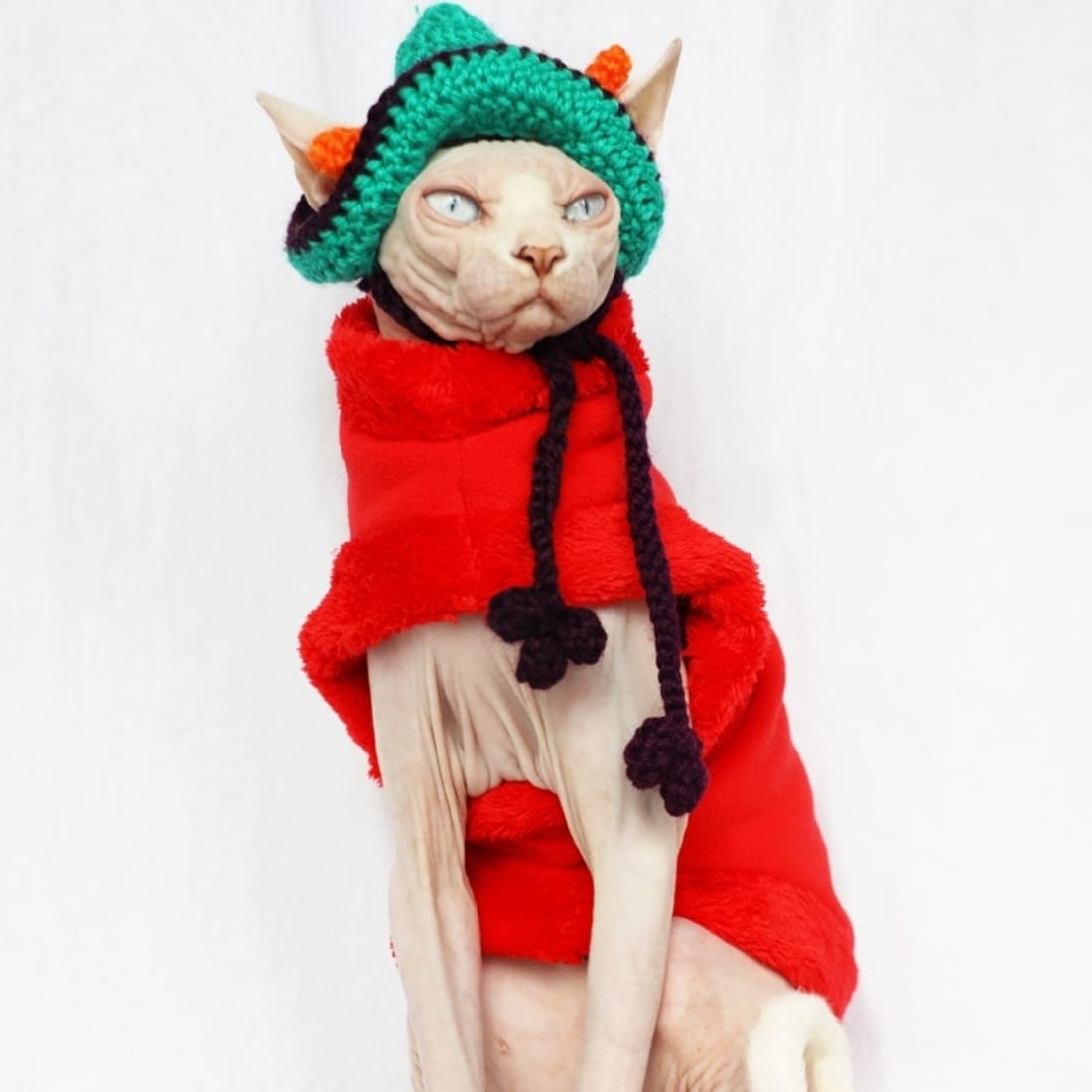 Size: M
Weight: 3.15kg/6.945lbs
Neck: 18cm/7.08inch
Bust: 32cm/12.59inch
Body length: 35cm/13.77inch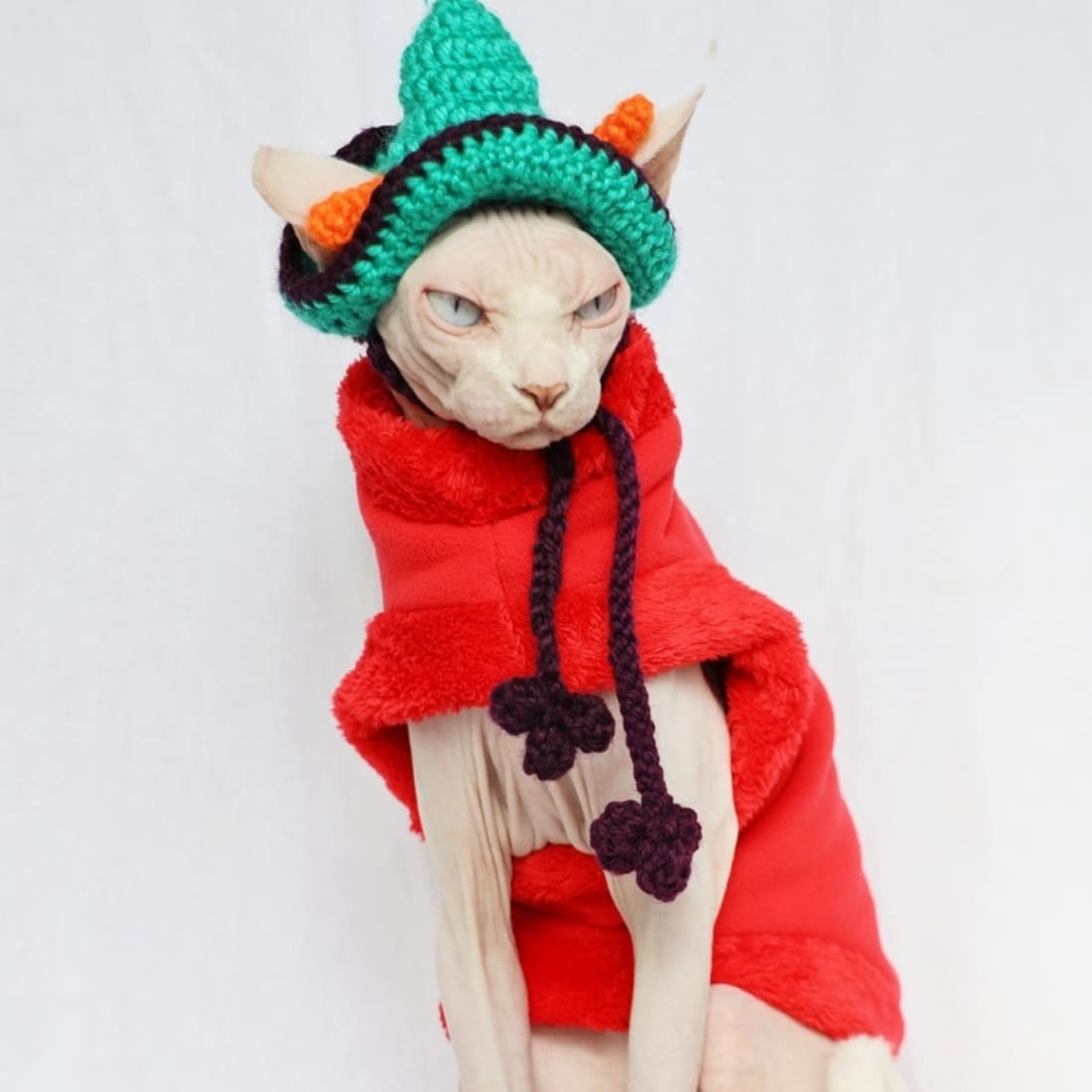 "All hats are crocheted from milk cotton. Don't worry about whether your cat will be allergic."
Wizard Hat
Length 26cm/10.23inch
Width 16cm/6.30inch
The ear distance is about 6cm/2.36inch
(Because the PURPLE FLUFFY WIZARD HAT uses thick wool, the size will be a bit larger.)
Full Wrap Hat
The circumference of the hat is about 24cm/9.45inch, and there will be errors in handwork.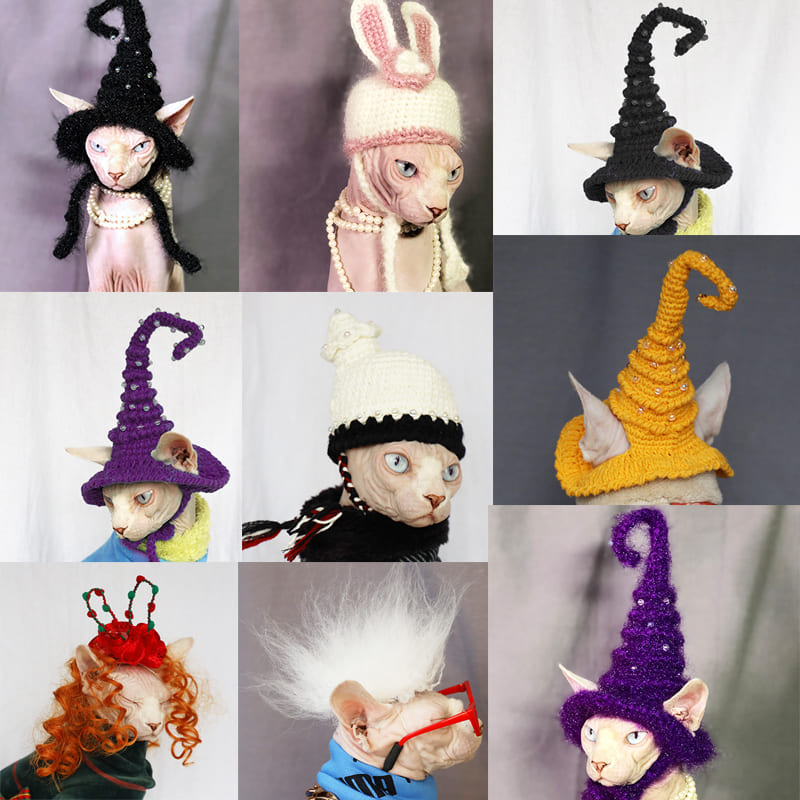 Only logged in customers who have purchased this product may leave a review.