Product name: British style suit
Fabric: pure cotton
Style: British style
Size: S, M, L, XL, XXL
This is a very unique and classic plaid suit for cat. YESWARMG designed a brown plaid cat blazer, brown plaid vest, white shirt, black shirt, and black tie. Why is the Sphynx boss so cool but doesn't have a formal cat blazer? When you take your Sphynx to various high-end venues, your cat is sure to be the center of attention when your cat wearing this cat  British suit! Find more Sphynx cat clothes.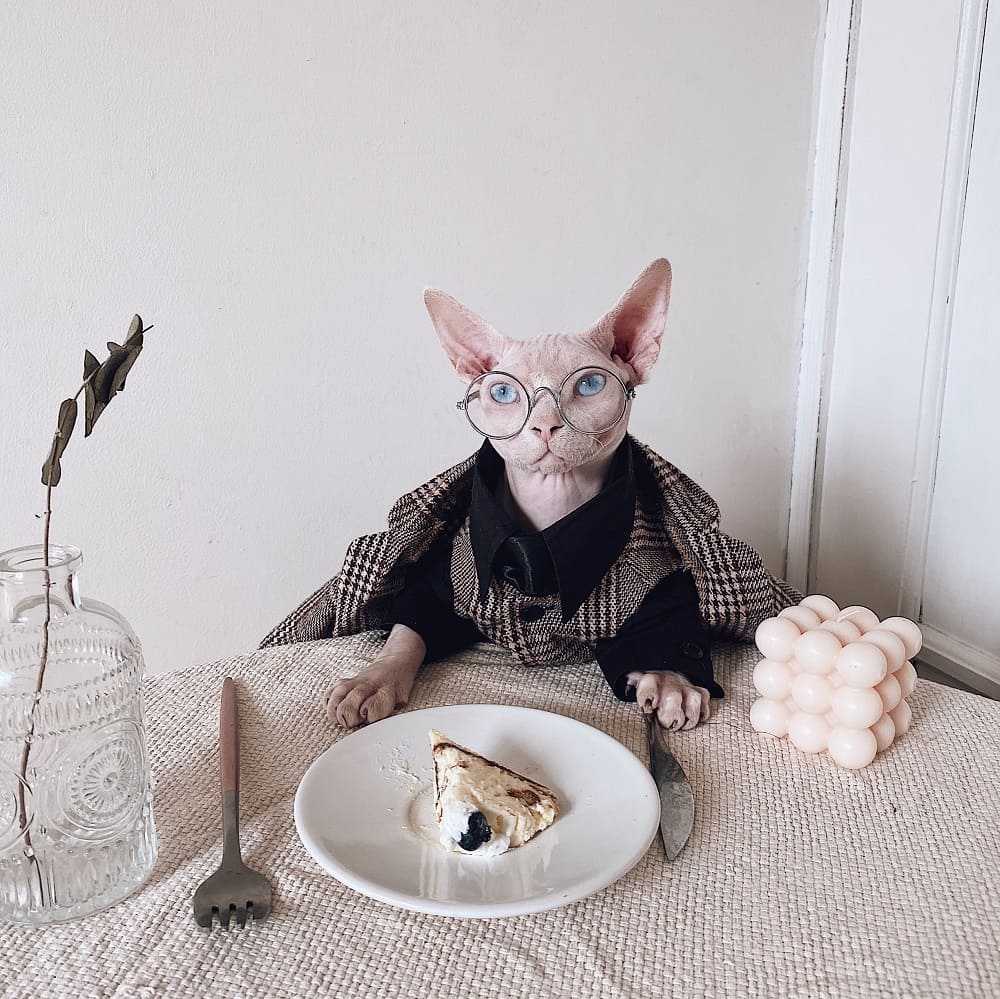 Size: L

Age: 18 months

Weight: 3.8kg/8.378lbs

Neck: 19cm/7.48inch

Bust: 32cm/12.59inch


Body length: 33cm/12.99inch