This cow coat for hairless features classic black and white block patterns, which are only available at Y
Made of plush fabric, it is soft, breathable, and comfortable.
Perfect for hanging out at home, movie night, pajama party, or furry photo activities.
There are different sizes, you can find the most suitable size for your baby.
Are you ready to go out in the fresh air? When the weather gets cold, wear this plush coat to keep your pet comfortable. This Sphynx cat cow coat is only available in Yeswramg. On the outside, this cow coat for hairless tightens the gap between the neck and abdomen to prevent cold wind from entering. It fits very well. Black and white pattern with a simple icon, the appearance is clean and generous. So your pet doesn't have to choose between fashion and function. Let your pet shock their fans with this cow coat for cat, no matter where they are having fun! Find more Sphynx cat clothes.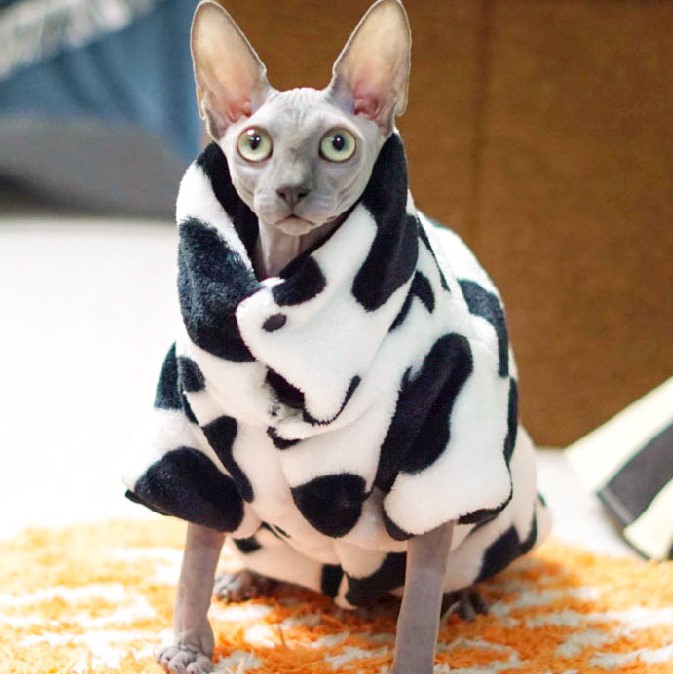 Size: L

Age: 9 months

Weight: 2.75kg/6.063lbs

Neck: 19cm/7.48inch

Bust: 32cm/12.59inch


Body length: 33cm/12.99inch