Fabric: Coral fleece
Style: thick, soft, breathable
Season: Autumn and Winter
Style: black and white grey
Sizes: XS, S, M, L, XL, XXL, XXXL
This is a very warm Sphynx cat clothes turtleneck. The fabric of the Sphynx cat clothes turtleneck is a coral fleece. And the kitty sweaters are thicker, the fabric is soft and very breathable. Suitable for hairless cats to wear in autumn and winter, the pattern of the cat pet sweater is black, white, and gray plaid, which is very classic. Regarding the size, we have XS, S, M, L, XL, XXL, and XXXL 7 sizes. No matter what size your cat is, our clothes are made to order. For customization needs, please contact us. Find more Sphynx cat clothes.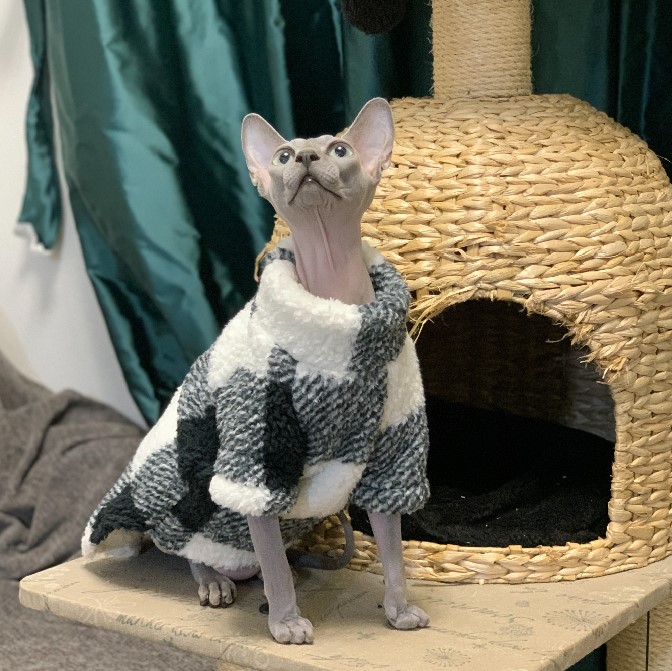 Size: L

Age: 9 months

Weight: 2.75kg/6.063lbs

Neck: 19cm/7.48inch

Bust: 32cm/12.59inch


Body length: 33cm/12.99inch