Name: British Plaid Lamb Fleece Coat for Cat
Fabric: Lamb fleece
Season: Autumn and Winter
Features: warm, thick, loose
Size: S, M, L, XL, XXL
This is a very stylish lamb coat for cat. The British plaid style is matched with lamb fleece fabric, which is a very advanced coat. The fabric of this Burberry Coat for Cat is lamb fleece, which is very warm. Suitable for wearing in autumn and winter. And it is a thicker style, so you don't have to be afraid of catching a cold when you wear this lamb fleece coat for cat in winter. Regarding the size, Yeswarmg has designed 5 sizes of S, M, L, XL, XXL. Please choose according to your cat's measurements. If you have any questions, please contact us. Find more Sphynx cat clothes.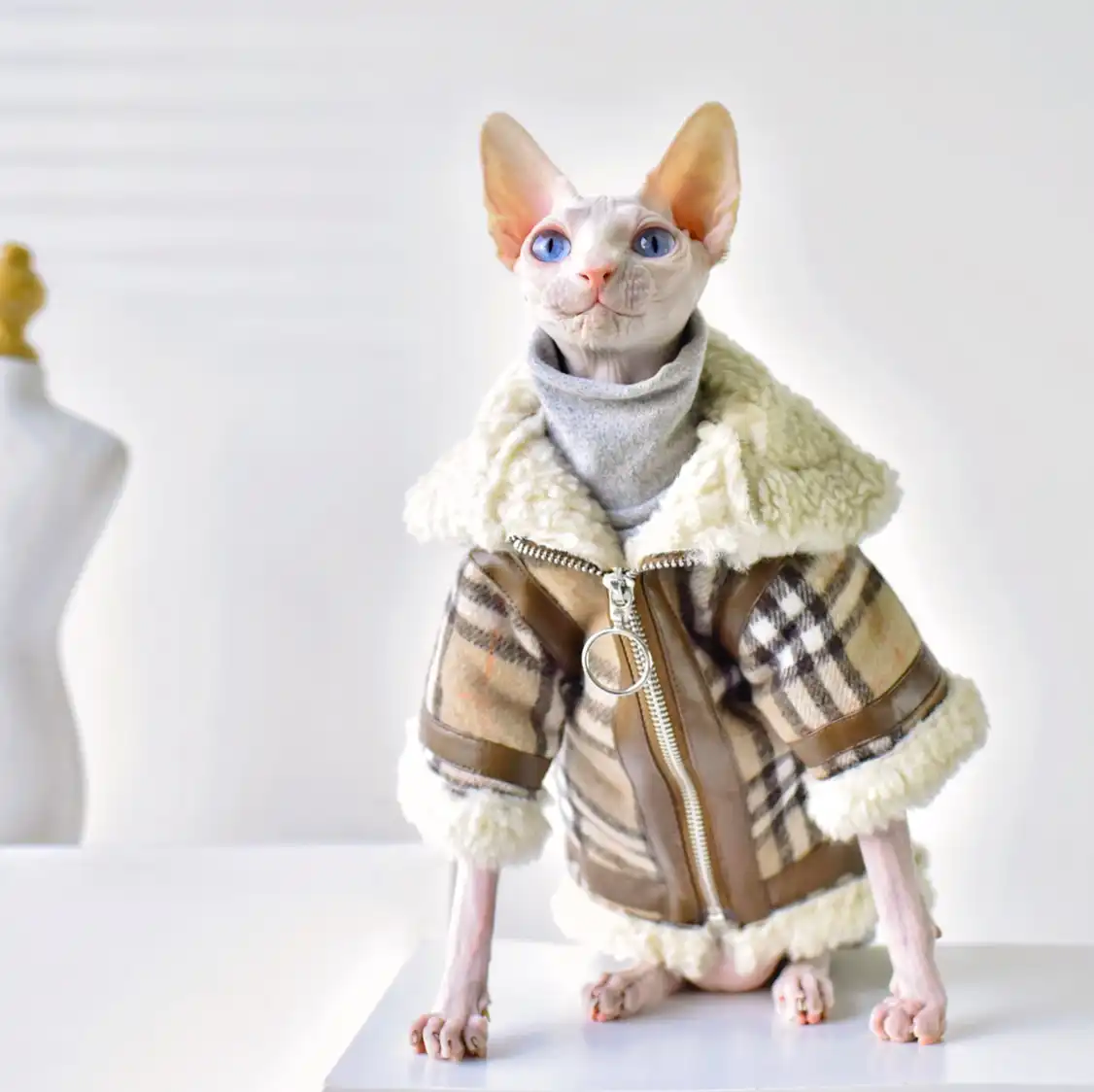 Size: L

Age: 10 months

Weight: 3kg/6.614lbs

Bust: 30cm/11.81inch


Body length: 31cm/12.20inch