Fabric: Rabbit fleece + inner mink fleece
Pattern: Leopard pattern
Features: warm, breathable
Thick, soft and loose fabric
Sizes: Available in sizes for cats of all sizes.
Your hairless cat desperately needs a rabbit coat. The fabric of this cat winter coat jacket is rabbit fleece and the inner fabric is mink fleece. For hairless cats, these two materials are very warm and are a very good choice for hairless cats. The coat is padded, the fabric is soft, very breathable, and loose. The pattern is leopard print which is very cool. Get one for your cat now! Find more Sphynx cat clothes.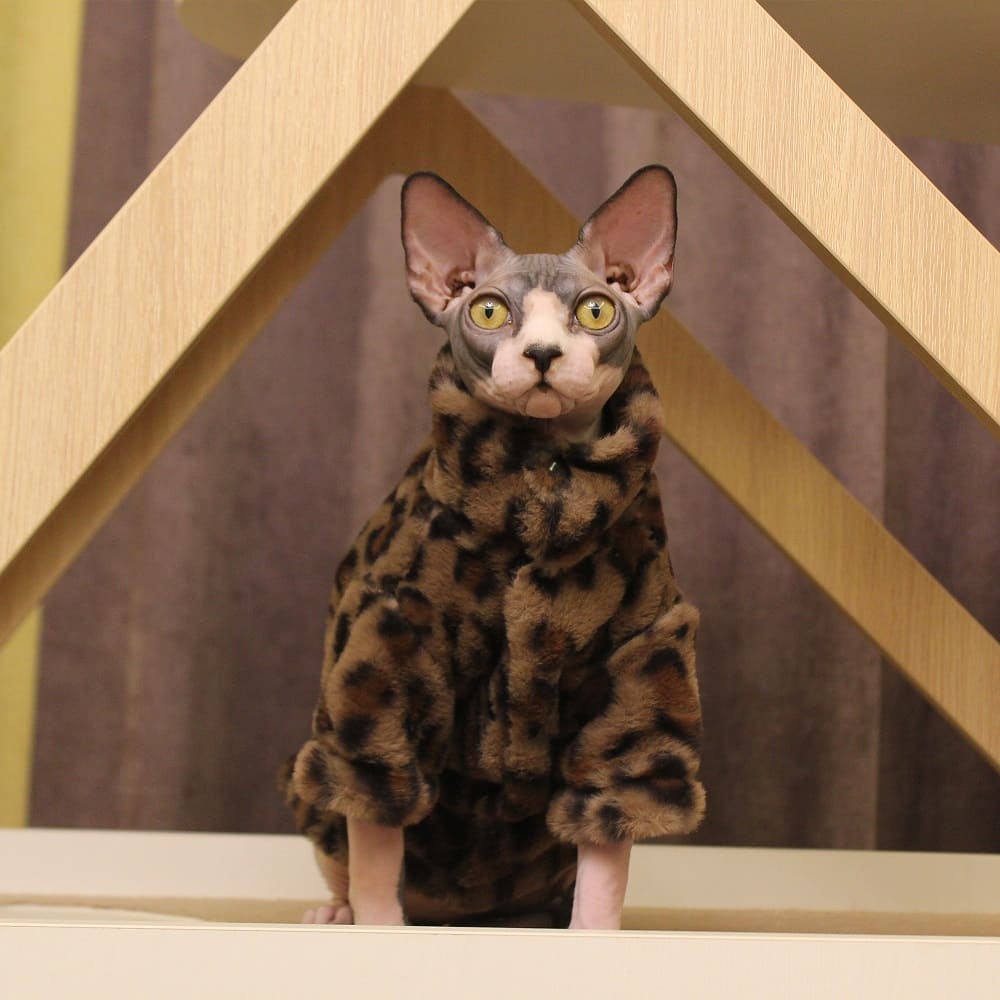 Size: M

Age: 4 months

Weight: 1.75kg/3.858lbs

Neck: 18cm/7.08inch

Bust: 30cm/11.81inch

Waist: 33cm/12.99inch


Body length: 28cm/11.02inch