Name: Sphynx Single Arm Blue-Green Shirt
Fabric: pure cotton
Color: blue-green
Style: Single arm design
Size: XS, S, M, L, XL, XXL, customized
This is a special shirt designed for hairless cats, although cats with hair can also wear them. Because most cats wear clothes that interfere with their walking. So YESWARMG specially launched this "Single-arm" series. The Sphynx single arm shirt in this collection are all "one-hole" designs, perfect for cats. The fabric of this Sphynx sleeveless shirt is pure cotton, a very safe fabric. The color of this Sphynx one hole shirt is blue-green and the color is very full. And if there is no suitable size, we accept customized. If you want to customize, please note your cat's measurements when placing an order. Find more Sphynx cat clothes.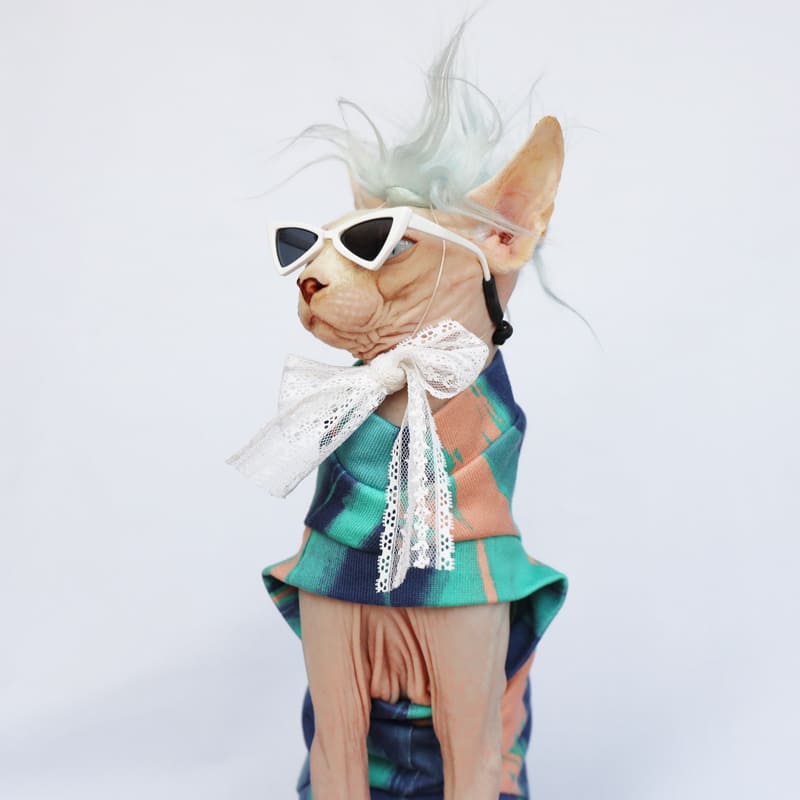 Size: M

Weight: 3.15kg/6.945lbs

Neck: 18cm/7.08inch
Bust: 32cm/12.59inch


Body length: 35cm/13.77inch