Name: Snake Tattoo Shirt for Hairless Cat
Fabric: pure cotton
Style: Snake pattern, thin section
Season: Summer
Features: good breathability, non-allergic, elastic, resistant to licking
This tattoo shirt for hairless cat is perfect for hairless cats. what is the reason? Since hairless cats don't have hair, this is a slim fit t-shirt. Dress your cat like it's really a snake! The fabric of this tattoo shirt for cat is pure cotton. Breathability is excellent, the fabric is non-allergenic and very stretchy. The pattern of the clothes for cats to wear is snake pattern, very sexy! Find more Sphynx cat clothes.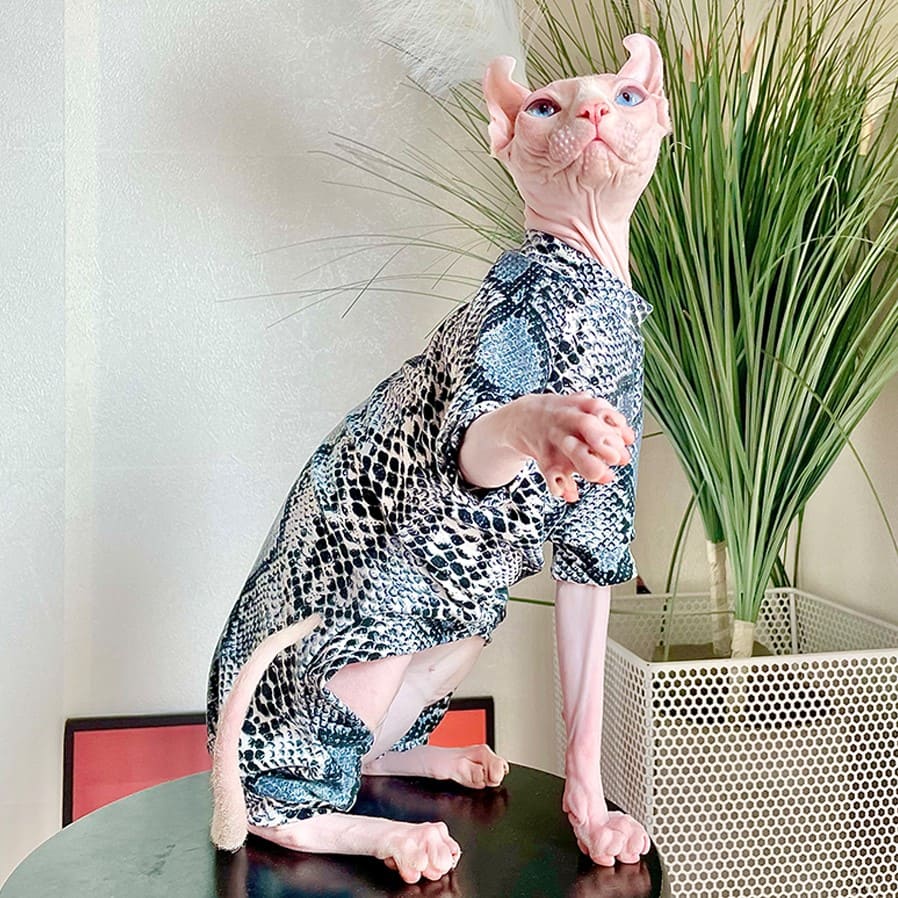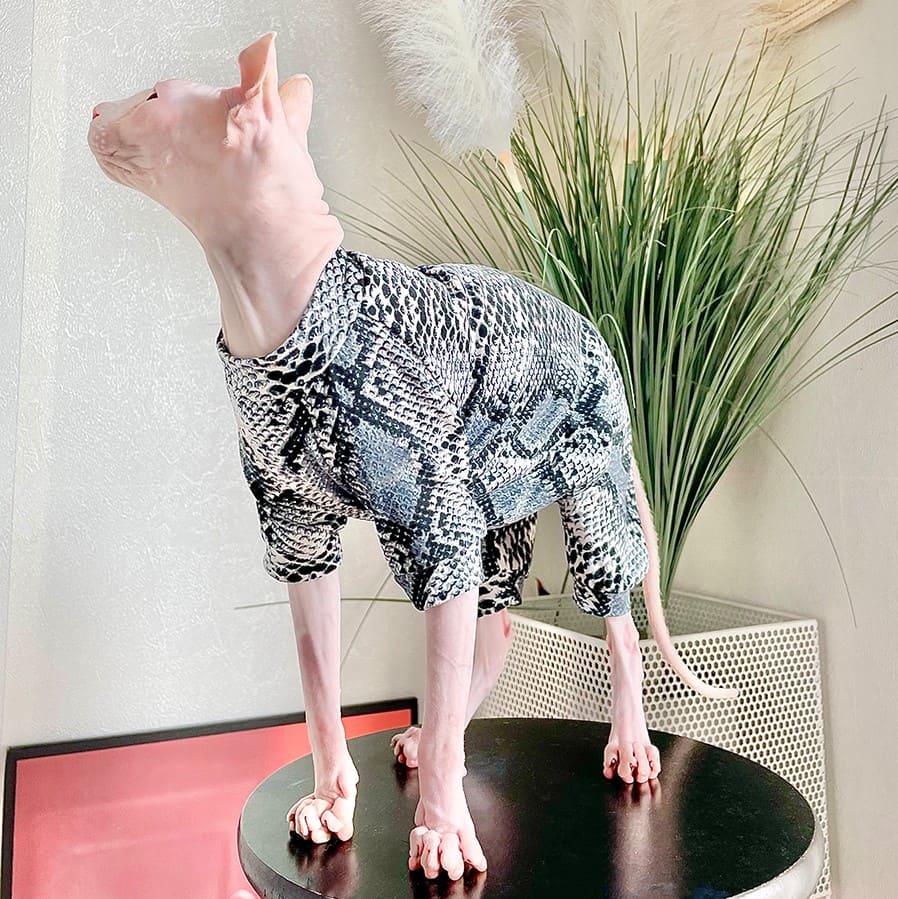 Size: XL

Age: 12 months

Weight: 3.9kg/8.598lbs

Neck: 19cm/7.48inch

Bust: 35cm/13.77inch

Waist: 38cm/14.96inch


Body length: 34cm/13.38inch