Name: Black and White Stripes Onesie for Cat
Fabric: Dralon
Color: black and white stripes
Features: The fabric is soft and breathable, and the set includes ear protection caps and tail covers
Sizes: XS, S, M, L, XL, XXL
This is a onesie suit. The fabric of these cute clothes for Sphynx is dralon, very soft, and warm. Buy a four-legged cloth, YESWARMG will give you a tail cover. Cats are as cute as fairies with their tails on. The color of the cute kitty outfits is black and white stripes, which are very stain resistant. The cute sweater for Sphynx suite includes an ear protector. This cap is specially designed according to the shape of the ears of hairless cats and will not put pressure on the ears of cats. The tail covers, ear protectors, and quads are all striped in black and white. Regarding the size, please choose according to your cat's measurements.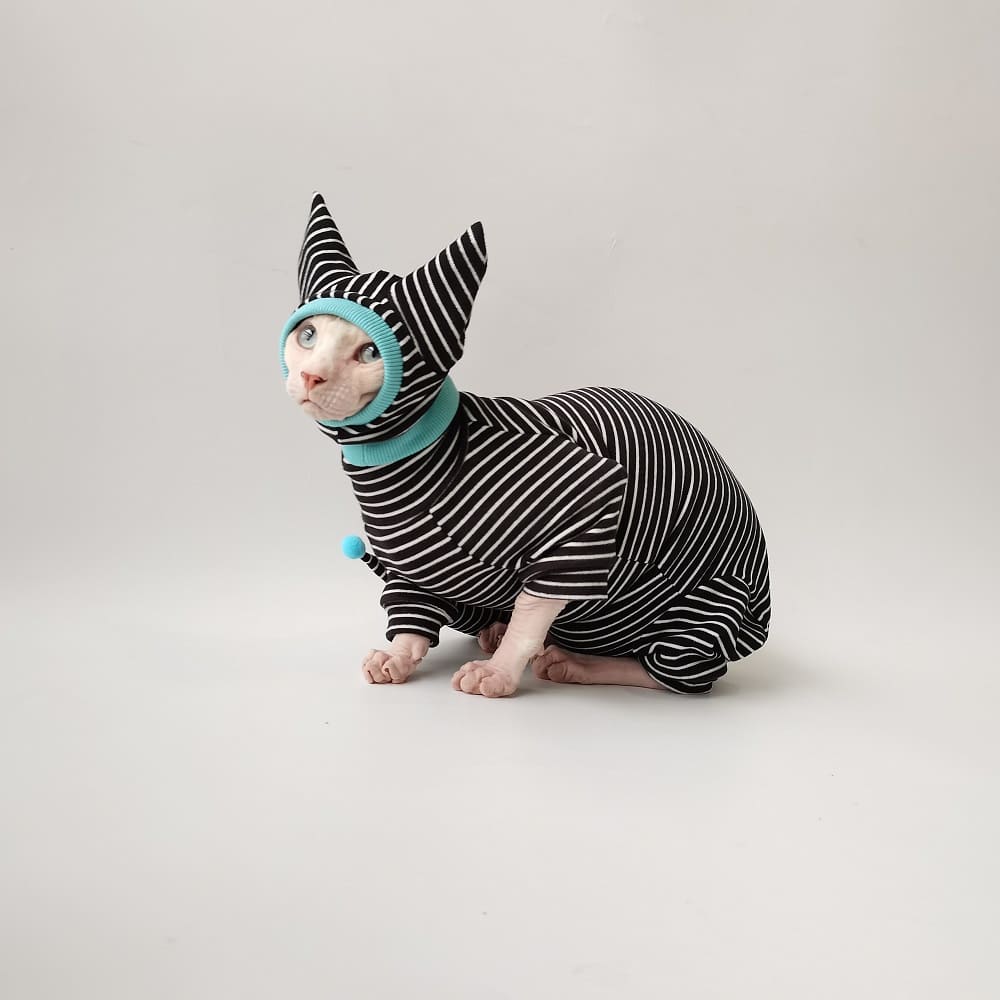 Size: XL
Weight: 4kg/8.818lbs
Neck: 21cm/8.26inch
Bust: 35cm/13.77inch
Body length: 35cm/13.77inch