Sphynx Cat Clothing-LV Paris White Shirt
$31.99

Fabric: Pure cotton. Good air permeability.
Clothing style: push button shirt.
Clothes design: The pattern is LV Paris. Very stylish.
Suitable season: spring and summer.
Size: XS, S, M, L, XL, XXL, you can choose the size according to the size table, if your cat is special, we can customize it for him.
Does your cat wear Hawaiian shirts for cats in Spring and Summer? We recommend wearing some Sphynx cat clothing. It does not need to be too thick, just as a windshield or injury prevention function. This LV shirt for Sphynx is very suitable for spring and summer. The fabric is pure cotton, which will not make cats allergic. The fabric is not thick and has excellent air permeability. The LV shirt for Sphynx is designed with push buttons, which is very convenient to put on and take off. The design of the Hawaiian shirts for cats patterns is also very fashionable. Regarding the size, you can choose according to our size chart. If your cat is special, we can customize one for him. Find more Sphynx cat clothes.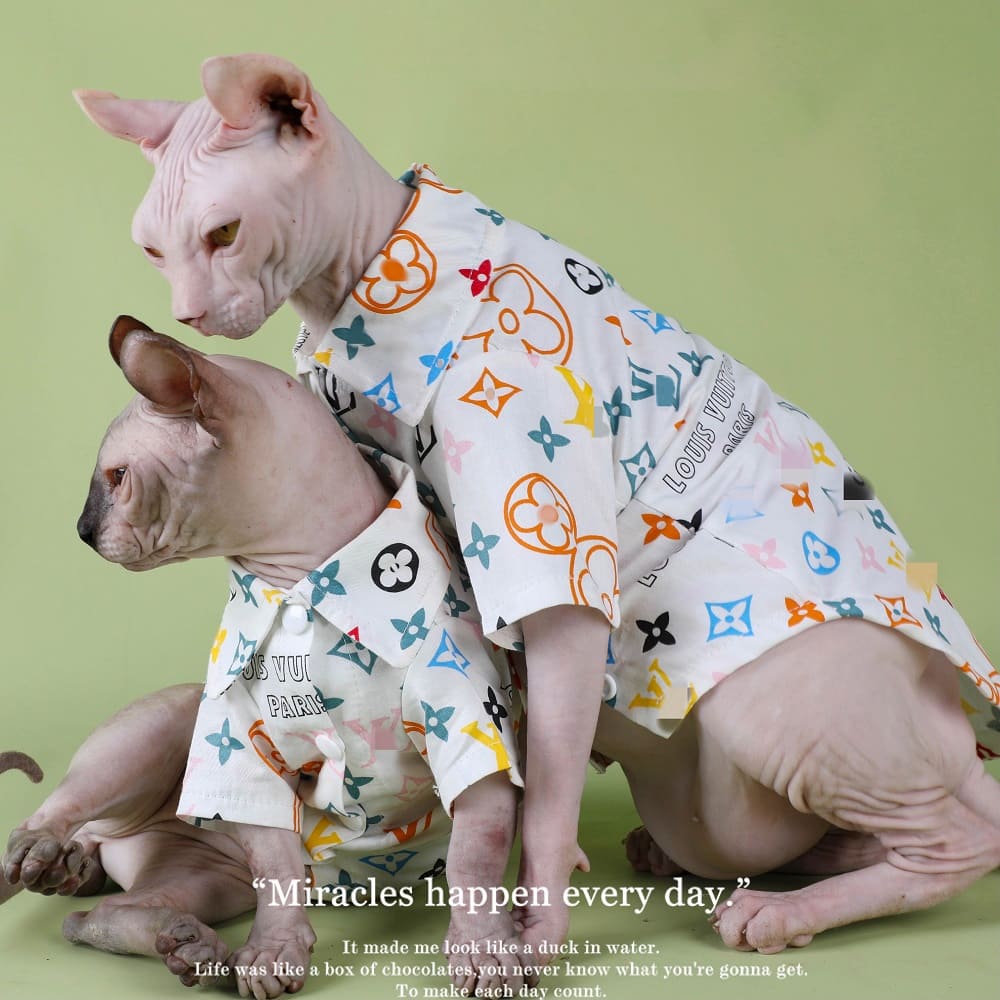 Size: XXL
Weight: 4.75kg/10.47lbs
Neck: 24cm/9.44inch
Bust: 39cm/15.35inch
Body length: 36cm/14.17inch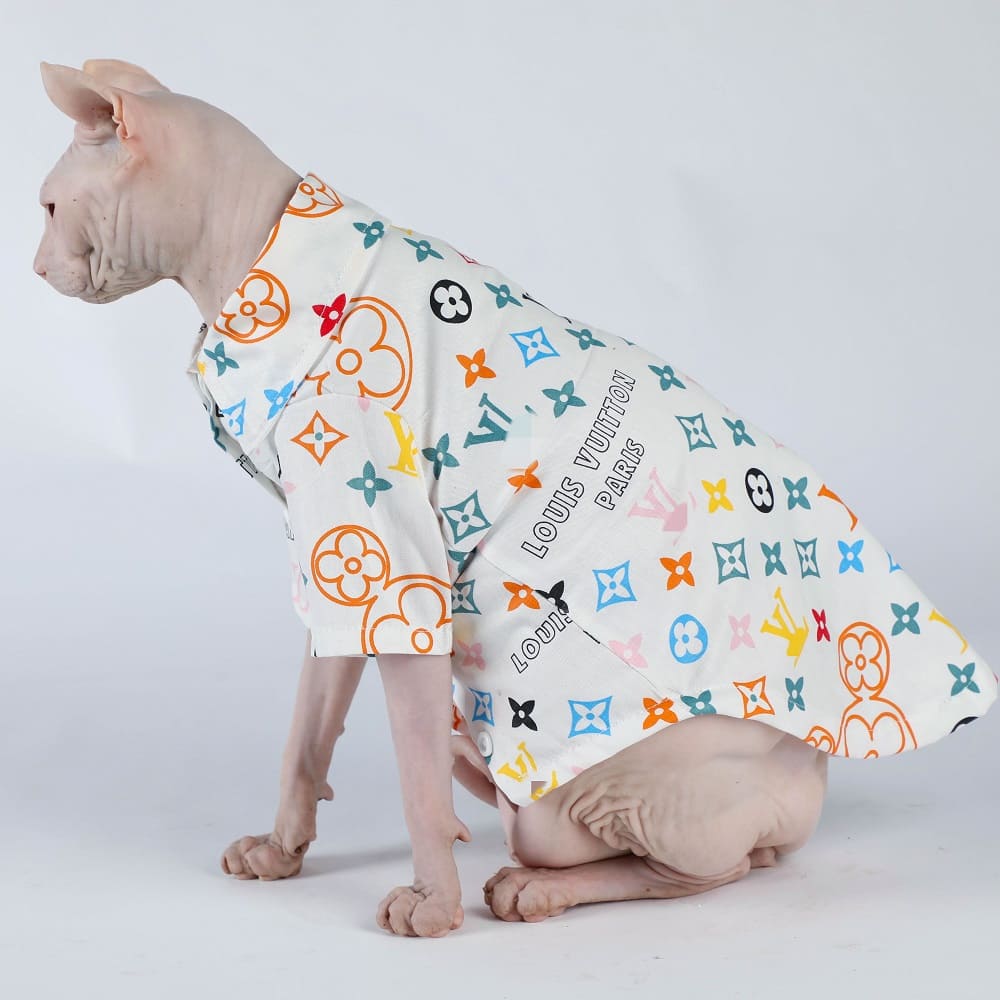 Only logged in customers who have purchased this product may leave a review.