Button up Shirts for Cats-"New York Yankees" Logo
$35.99

Button up Shirts for Cats
Product name: MLB "New York Yankees" Shirt for Cat
Fabric: pure cotton
Features: thin, soft, breathable
Style: classic MLB icon style
Size: XS, S, M, L, XL, XXL
This is a very classic MLB shirt. The fabric of these outfits for cat is pure cotton, which is very safe. YESWARMG designed it in two colors, black and white. The fabric of these clothes for Sphynx cat is very soft, loose, and breathable. Not just for Sphynx cats, these clothes for Sphynx cat is perfect for any other cat breed as well. For the choice of a specific size, please choose the size according to your cat's measurements. If you have any questions, please contact us immediately. Get button up shirts for cats! Find more Sphynx cat clothes.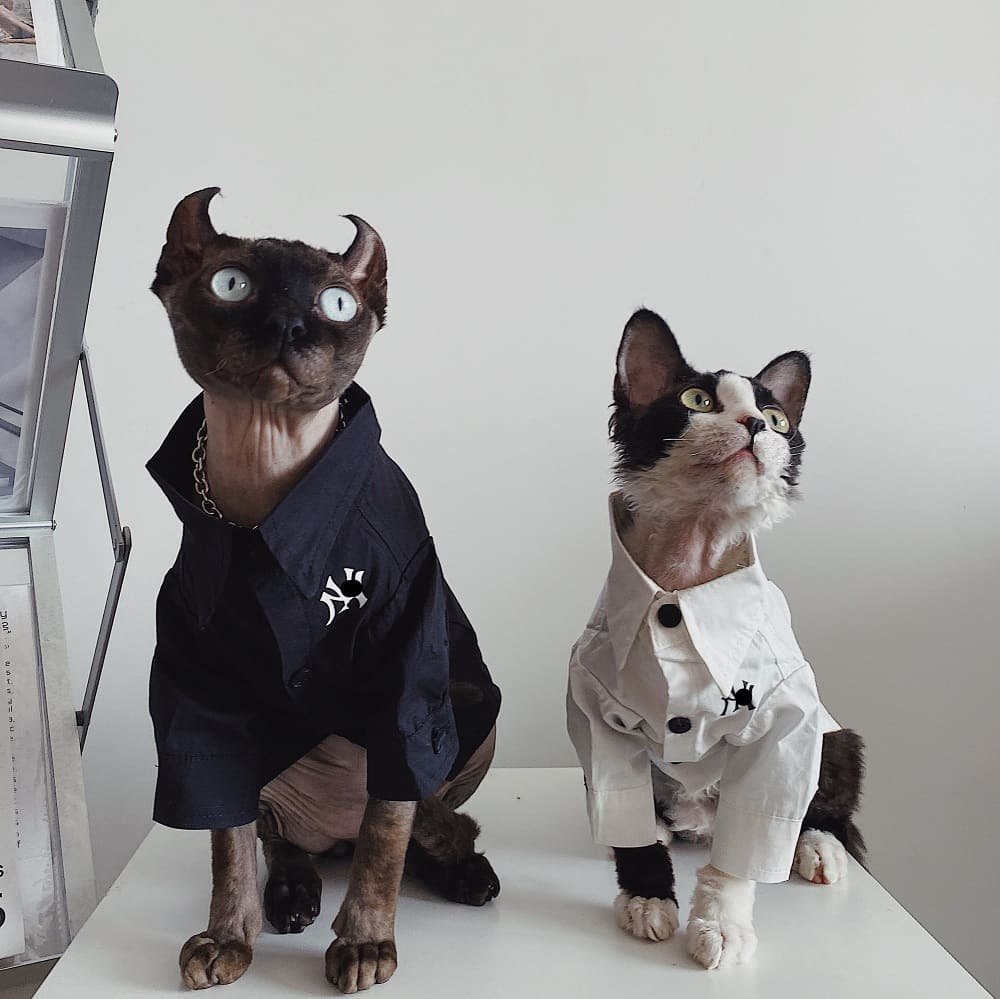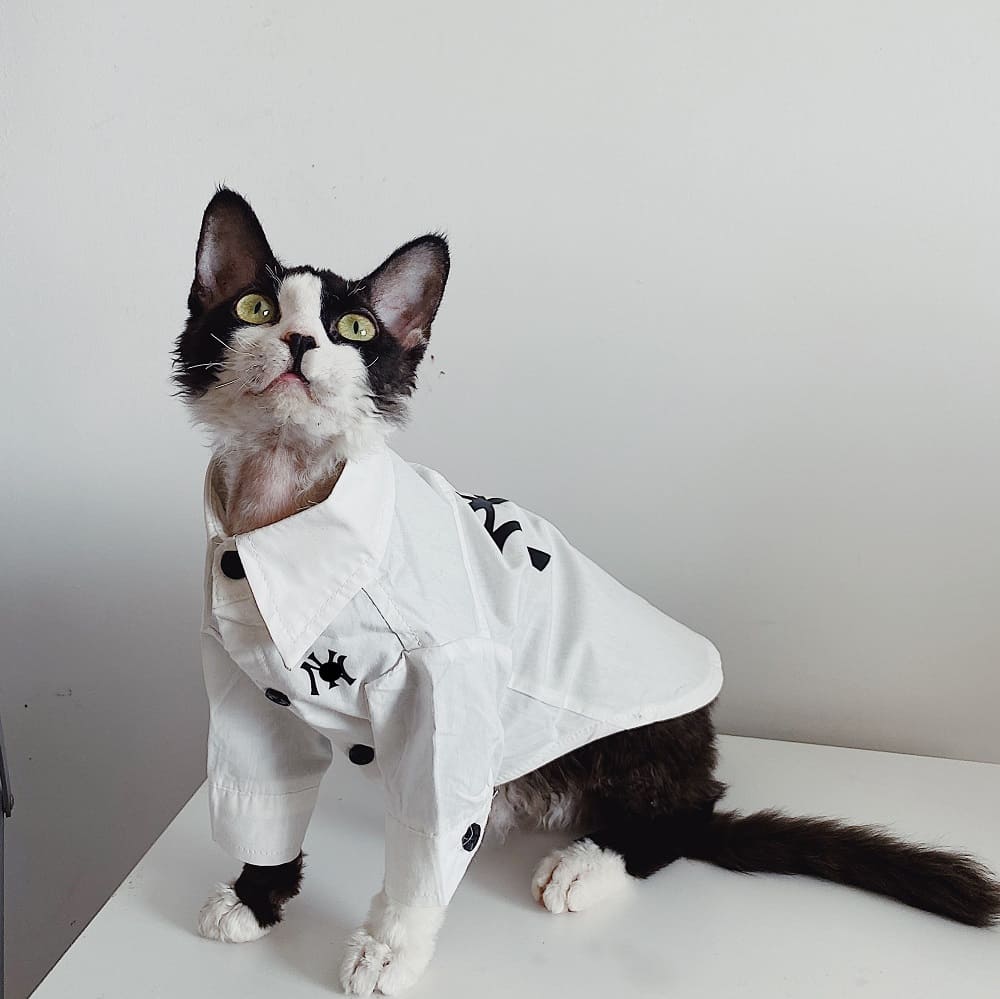 Size: XXL
Age: 3 year-old
Weight 5.3kg/11.68lbs
Neck: 28cm/11.02inch
Bust: 39cm/15.35inch
Body length: 41cm/16.14inch
Only logged in customers who have purchased this product may leave a review.