This Sphynx t shirt is made of pure cotton.
Not too long sleeves won't delay running, and adjustable buttons won't make you feel crowded.
A cheongsam-style compassionate shirt with Chinese style.
Easy to clean, just wash by hand and hang to dry.
This is a Chinese cheongsam t shirt Sphynx. Why do we say that? Because of the style of the buttons on the t shirt Sphynx is the style of cheongsam buttons. Very Chinese style. Secondly, add the pattern on the back, the blue dragon and the red dragon. Even more, so that this Sphynx t shirt has a Chinese style. The whole shirt for cats is made by hand. And the fabric is very high-quality, so there is no need to worry about any damage to the skin of the hairless cat. This Sphynx t shirt is relatively thin and suitable for warm weather. Find more Sphynx cat clothes.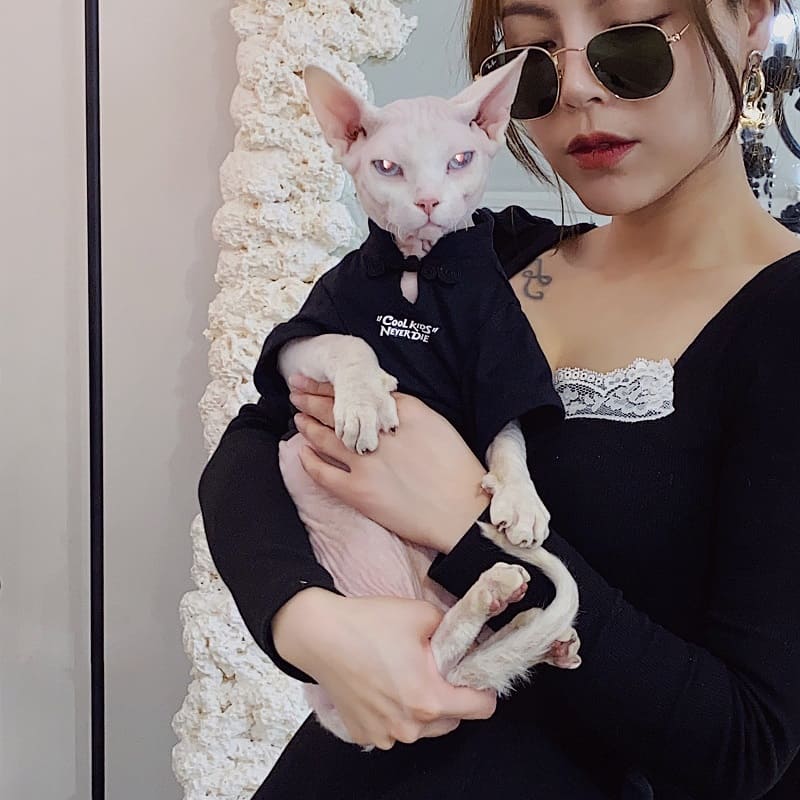 Size: L

Age: 18 months

Weight: 3.8kg/8.378lbs

Neck: 19cm/7.48inch

Bust: 32cm/12.59inch


Body length: 33cm/12.99inch