Fabric: milk silk
Style: thin, stretchy, soft, slim fit
Season: Summer
Style: "Fendi" pattern
Sizes: XS, S, M, L, XL, XXL, XXXL
The classic "FENDI" print makes your Sphynx cat even more distinguished. The shirting fabric is milk silk, non-allergenic, perfect for Sphynx, Devon Rex, and more. Compassionate shirts are thin and soft fabrics that are suitable for cats in summer. The Fendi Shirts for Cats are extremely breathable, stretchy, and very lick-resistant. Regarding size, we have all sizes for you to choose from. Find more Sphynx cat clothes.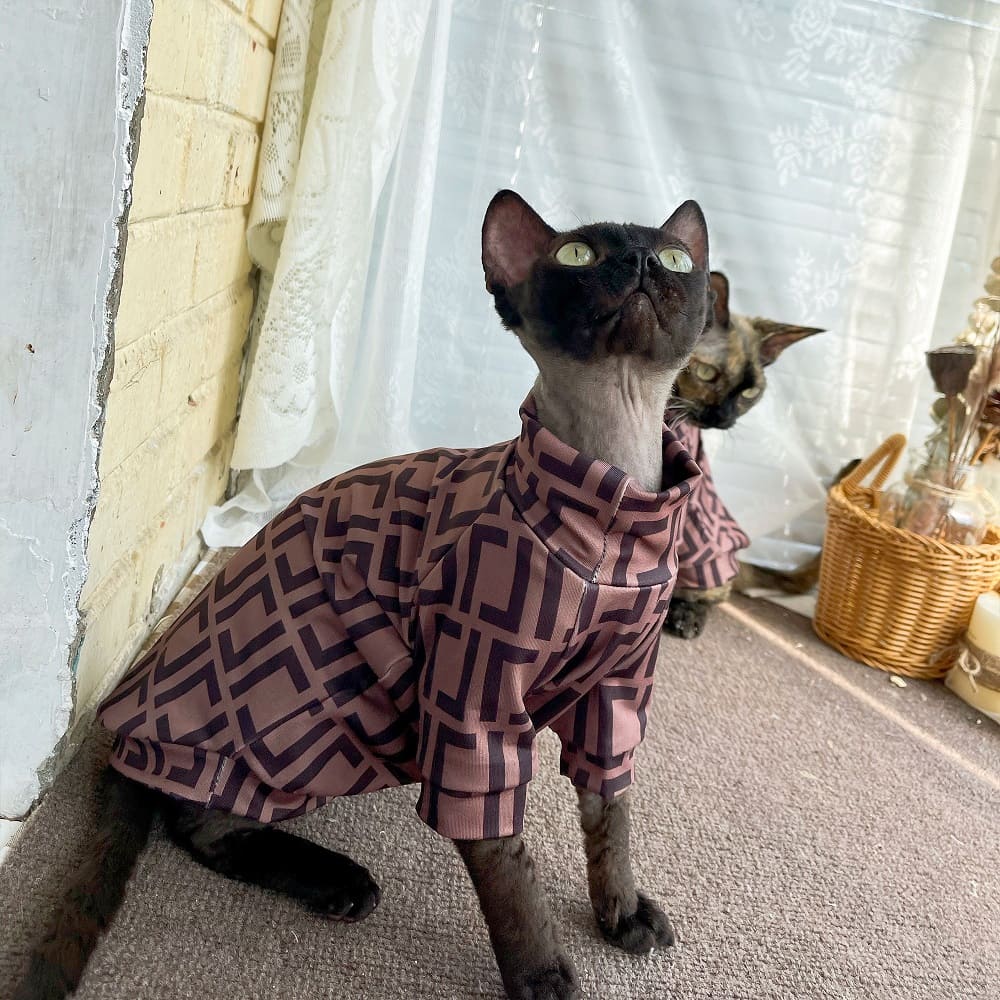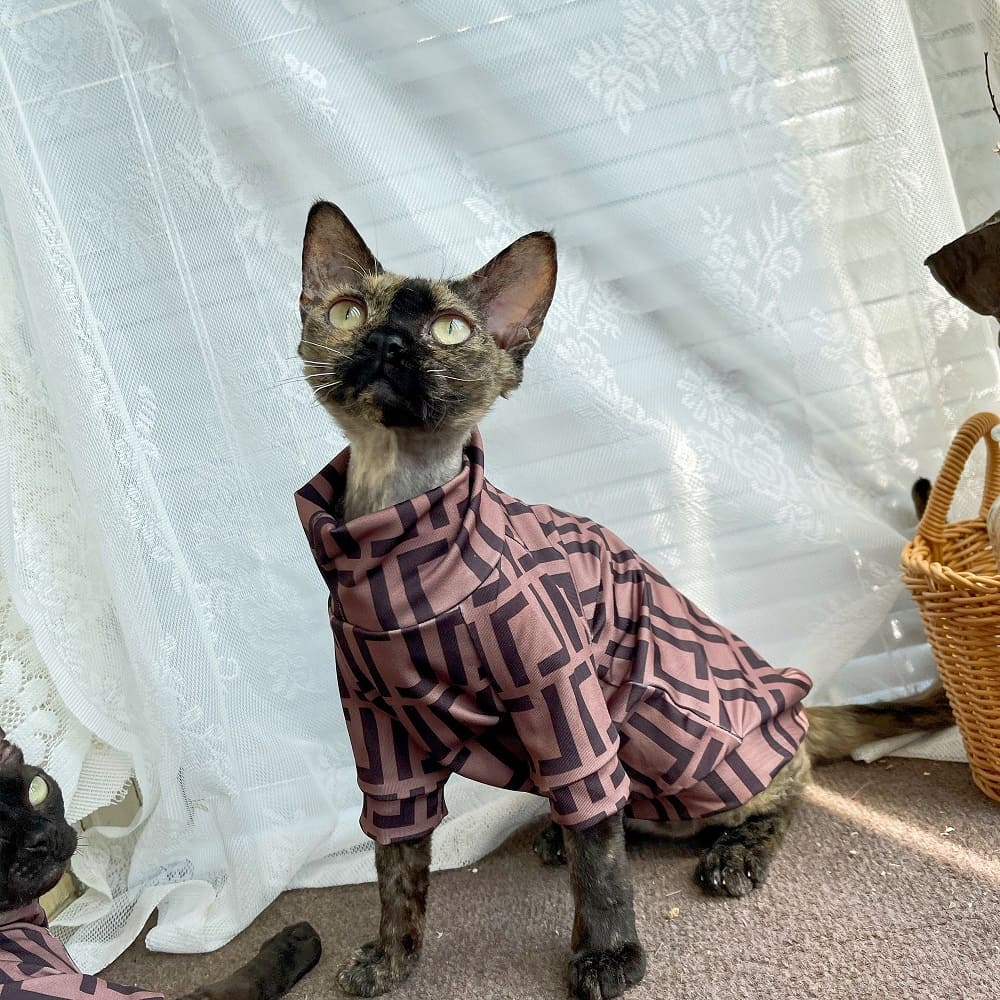 Size: XL

Age: 12 months

Weight: 3.9kg/8.598lbs

Neck: 19cm/7.48inch

Bust: 35cm/13.77inch

Waist: 38cm/14.96inch


Body length: 34cm/13.38inch