Yeswarmg's stormsuit is waterproof and windproof with a hood.
The two-color splicing style allows you to show your pet's lovely appearance in cold weather.
Elastic bands at neck and abdomen for easy on and off.
Adjustable fit, available in various sizes for most pets.
There are many kitty cat jacket colors to choose from, and there is always one you like.
Don't forget to protect your baby from the rain and wind when you go out. One thing is clear. Wearing Yeswarmg's jacket for Sphynx, you don't need to accept raindrop inspection on a business trip. Stick to your plan and keep your face! Thekitty cat jacket provides waterproof vinyl, 100% rain protection and 100% wind protection, so you can show off the lovely factors of your pet. It has elastic bands around its neck, which can be easily put on and off. There are pockets on both sides, Cat with jacket so you can be ready to go at any time. Find more Jackets for cats.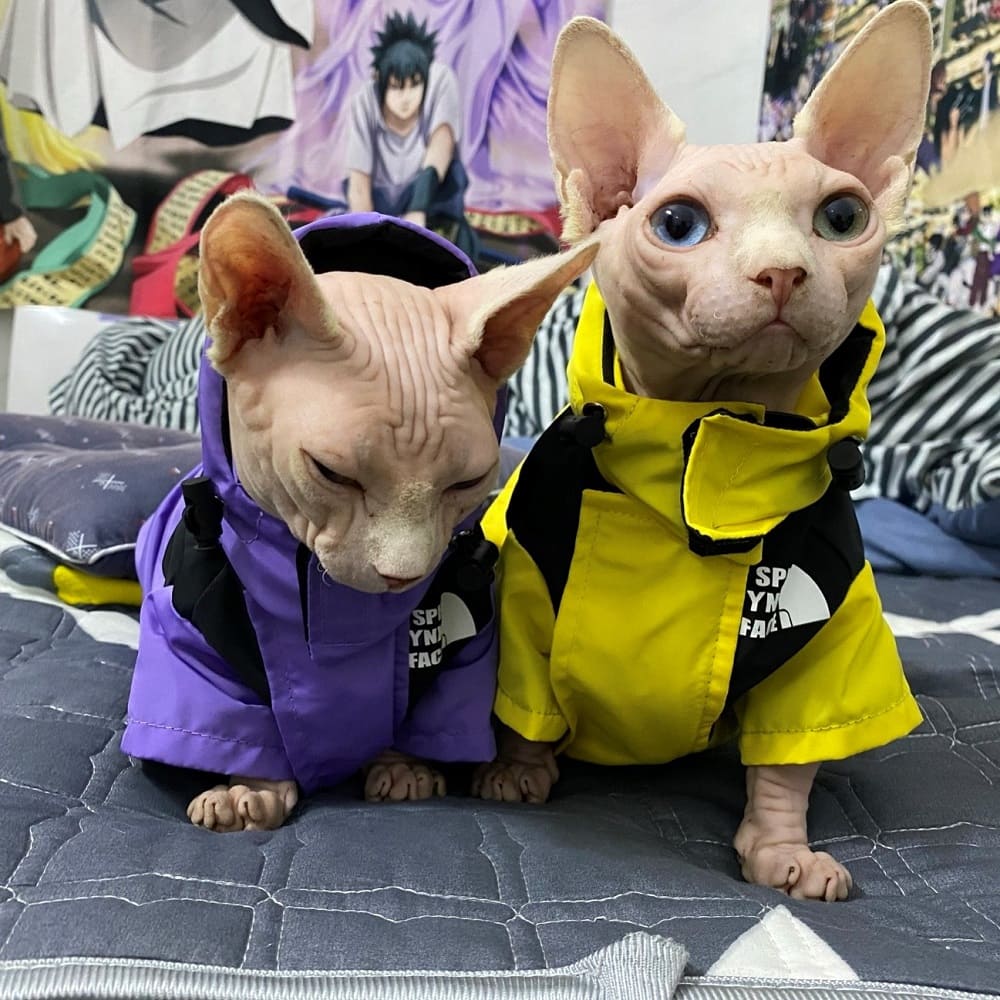 Size: M
Age: 4 month
Weight: 1.75kg/3.858lbs
Neck: 18cm/7.08inch
Bust: 30cm/11.81inch
Waist: 33cm/12.99inch
Body length: 28cm/11.02inch