Explore Shirts for Cats
Sphynx cats are unique and they also dress differently for winter and summer. Here you can choose from a variety of different summer shirts for cats!
Sphynx cats are also called "hairless cats" because they have almost no hair on their bodies. Since a hairless cat has no hair, the sweat he emits in the hot summer cannot be absorbed. So many catkeepers choose to dress their Sphynx in the summer with breathable and cool shirts.
All cute cat shirt from YESWARMG is made by hand. Since the skin of Sphynx cats is very sensitive, we also pay great attention to the selection of fabrics. All t-shirts for Sphynx are made of pure cotton. Very breathable, stretchy, and hypoallergenic.
Service
Why Choose Shirts for Cats of YESWARMG?
Briefly summarize our three most prominent advantages. Of course, we can offer more than these three! Be part of the YESWARMG family!
Products
Check out Shirts for Cats
Details
Video about Shirts for Cats
YESWARMG makes cute cat shirt according to the body proportions of hairless cats. If you have special size requirements, you can also contact us to customize the size.
Reviews
Clients' Testimonials about Shirts for Cats
Fit Luke so good. He seemed very comfy in this shirt. I love the color.
Heather Daniels
Ola likes her shirt very much! Soft fabric, love this blue color❤️
The color of the shirt is exactly the same as the picture! My bald looks so handsome! The size is also accurate.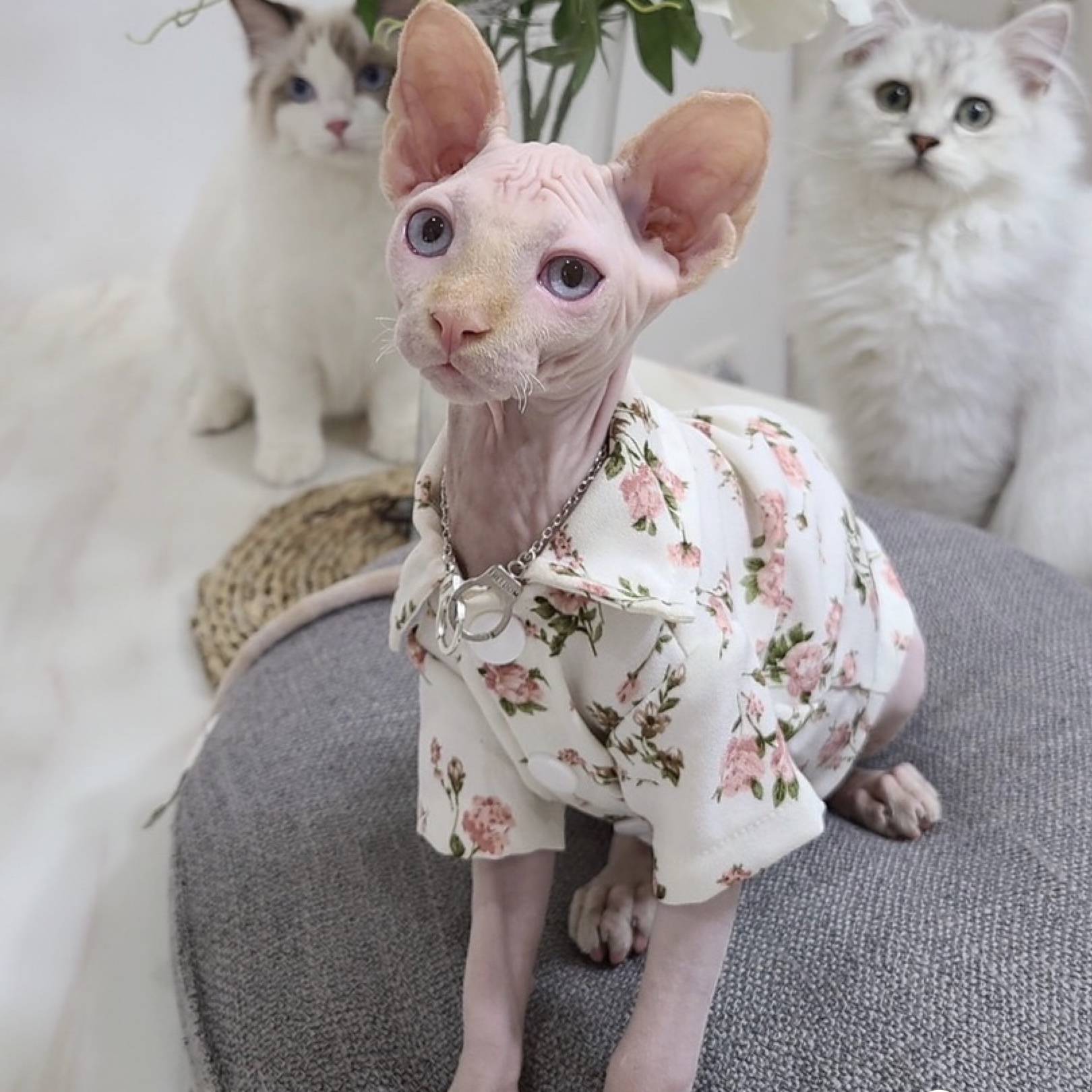 Hanna Sass
FAQ about Shirts for Cats