Explore Onesies for Cats
Here you can find the perfect onesie for your cat! All onesies for cats are made of the best fabric. According to the cat's body shape design version, we only make the most suitable onesies for cats.
Some people may have questions about what kind of clothes are onesies for cats or if there are certain situations where such clothes are only for cats. Here, all your questions will be answered. If you still have questions, you can contact us.
All YESWARMG onesies for kittens are made of pure cotton, hypoallergenic cotton. Cat onesie for cats is a four-legged design, most of which are used for cats to wear after surgery. It can effectively prevent cats from licking wounds.
Service
Why Choose Onesies for Cats of YESWARMG?
Briefly summarize our three most prominent advantages. Of course, we can offer more than these three! Be part of the YESWARMG family!
Products
Check out Onesies for Cats
Details
Video about Onesies for Cats
For example, the fabrics of the onesies for kittens in the video are thick double-sided German velvet self-heating fabrics. 94% polyester + 6% spandex. It has the function of 98.6 degrees Fahrenheit constant temperature heat storage, which can better keep the cat's belly warm.
Reviews
Clients' Testimonials about Onesies for Cats
Fits perfect. Cat seems to like it. Sized as described.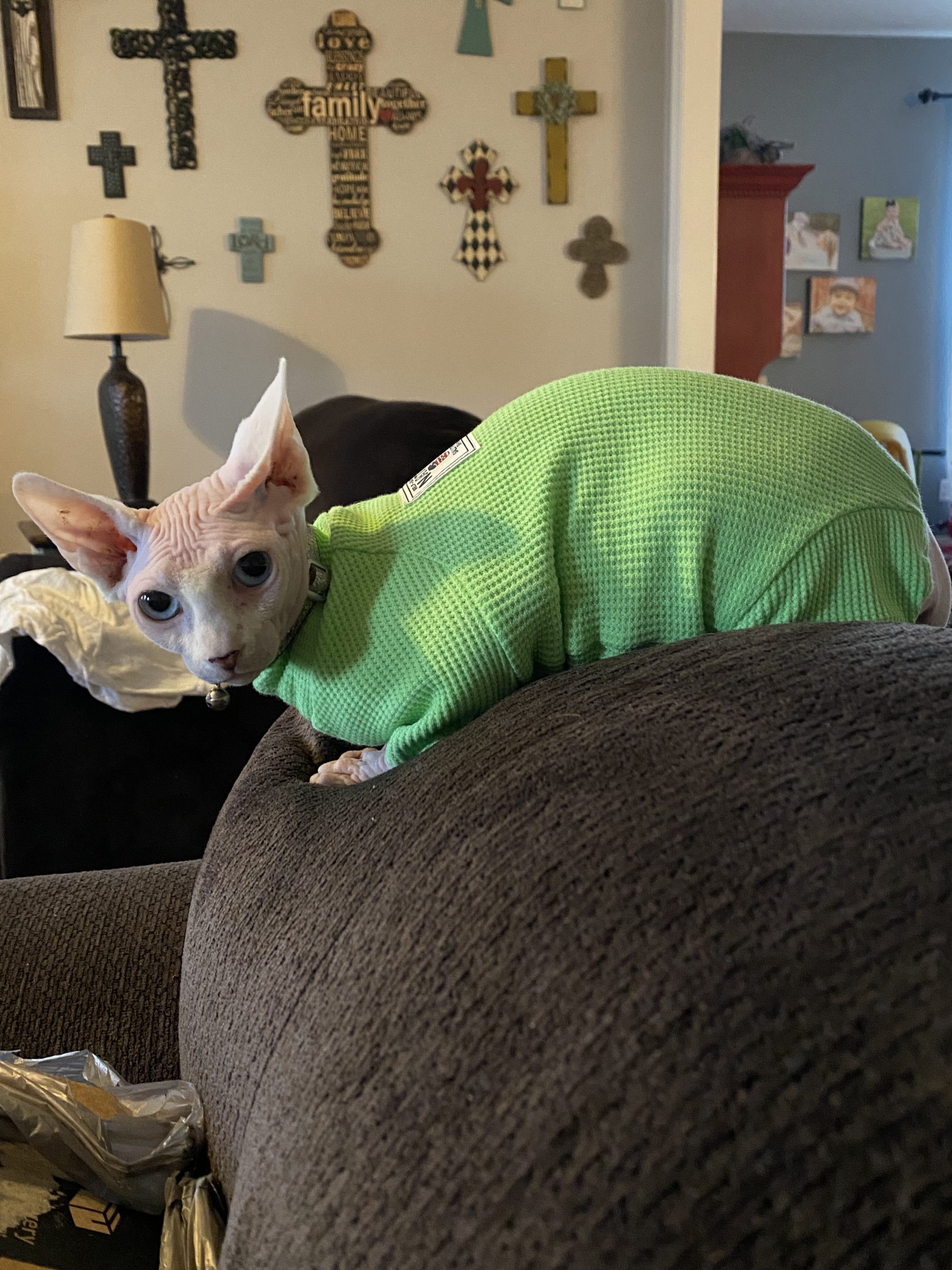 Analise Hall
The fabric of the clothes is soft and feels very good. The colors are also nice. Prices are reasonable. So lucky to be able to buy such good quality clothes for $19.99!
Candy Datu
It's so cozy! So soft. I like it! Highly recommend!
Sevilla Valley
FAQ about Onesies for Cats