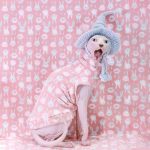 Hairless Cats in Clothes-Pink Bunny Polar Fleece
Hairless Cats in Clothes-Pink Bunny Polar Fleece
$22.99 – $31.99

The fabric of this pink Sphynx cat outfit is polar fleece, which is very skin-friendly.
The overall design of the clothes is an arm design, which has an anti-dropping effect.
The clothes are pink overall. The pattern is a bunny, very cute.
Matching with the clothes is a witch hat designed exclusively by Yeswarmg.
Do you find it difficult to make your hairless cats in clothes? Is it true that if the Sphynx cat clothes are two sleeves, they will be worn by cats? So we designed a "one arm" suit specifically for these cats. Like sleeveless, it will not hinder the movement of the cat's arm. The overall color of these pink sphynx cat outfits is pink. The pattern is a bunny, very cute. You can see that our cat also wears a witch hat. This witch cat is very suitable for Sphynx cats with pointed chins. The material of this hat is milk cotton, which will not cause damage to the cat's skin. Get your Sphynx cat with clothes!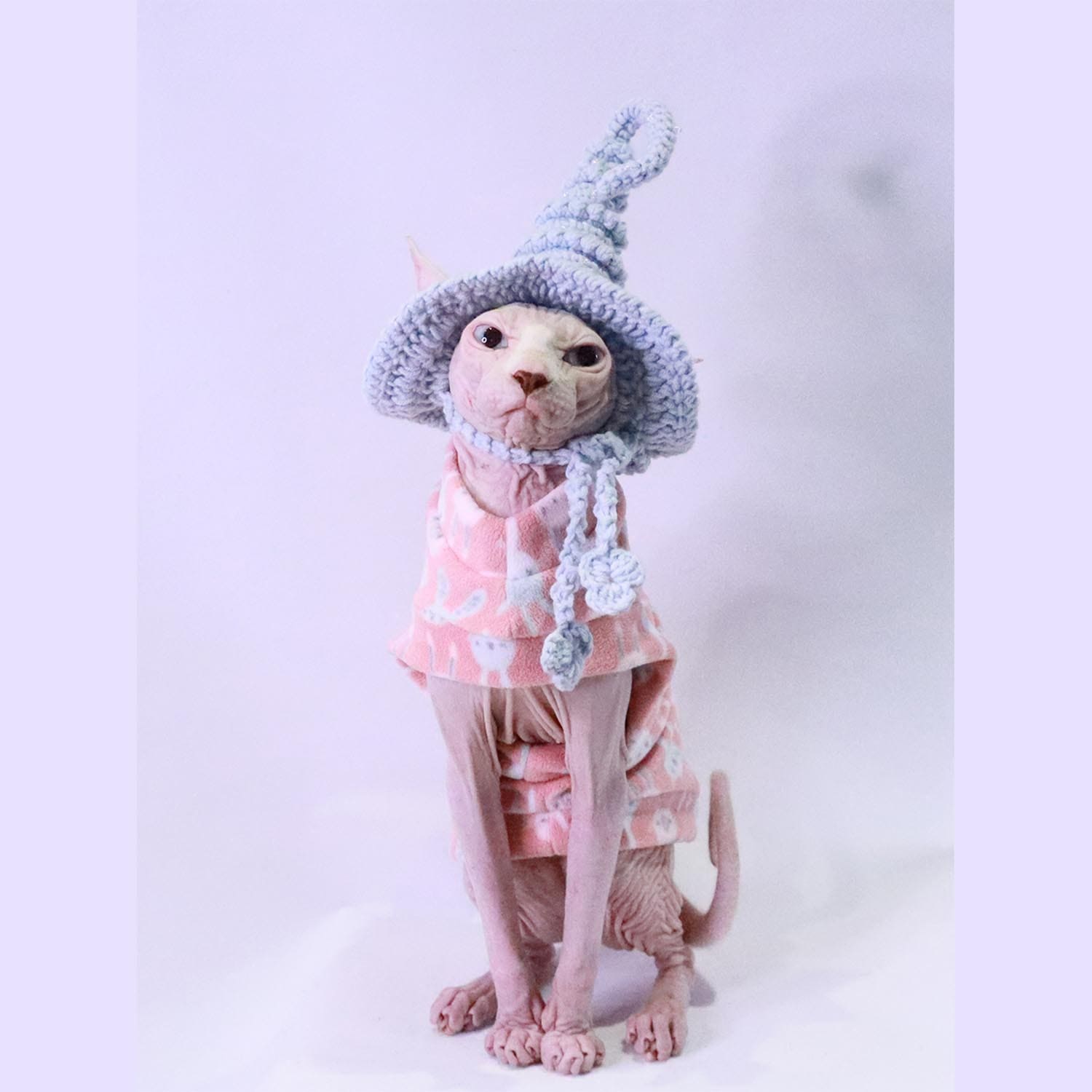 Size: M
Weight: 3.15kg/6.945lbs
Neck: 18cm/7.08inch
Bust: 32cm/12.59inch
Body length: 35cm/13.77inch