Dinosaur Costumes for Sphynx
$33.99 – $38.99
If you choose to customize, please note your Sphynx's measurements when placing an order!
Dinosaur Costumes for Sphynx
This is a dinosaur costume specially designed for a Sphynx cat. Many people like to dress their cats in funny dinosaur costumes. So, we designed this garment, especially for these customers. The biggest feature of this dinosaur costume is that the horns behind it are different colors. The fabric of the clothes is polar fleece, which can play a better role in keeping warm. Check out more Sphynx cat clothes here!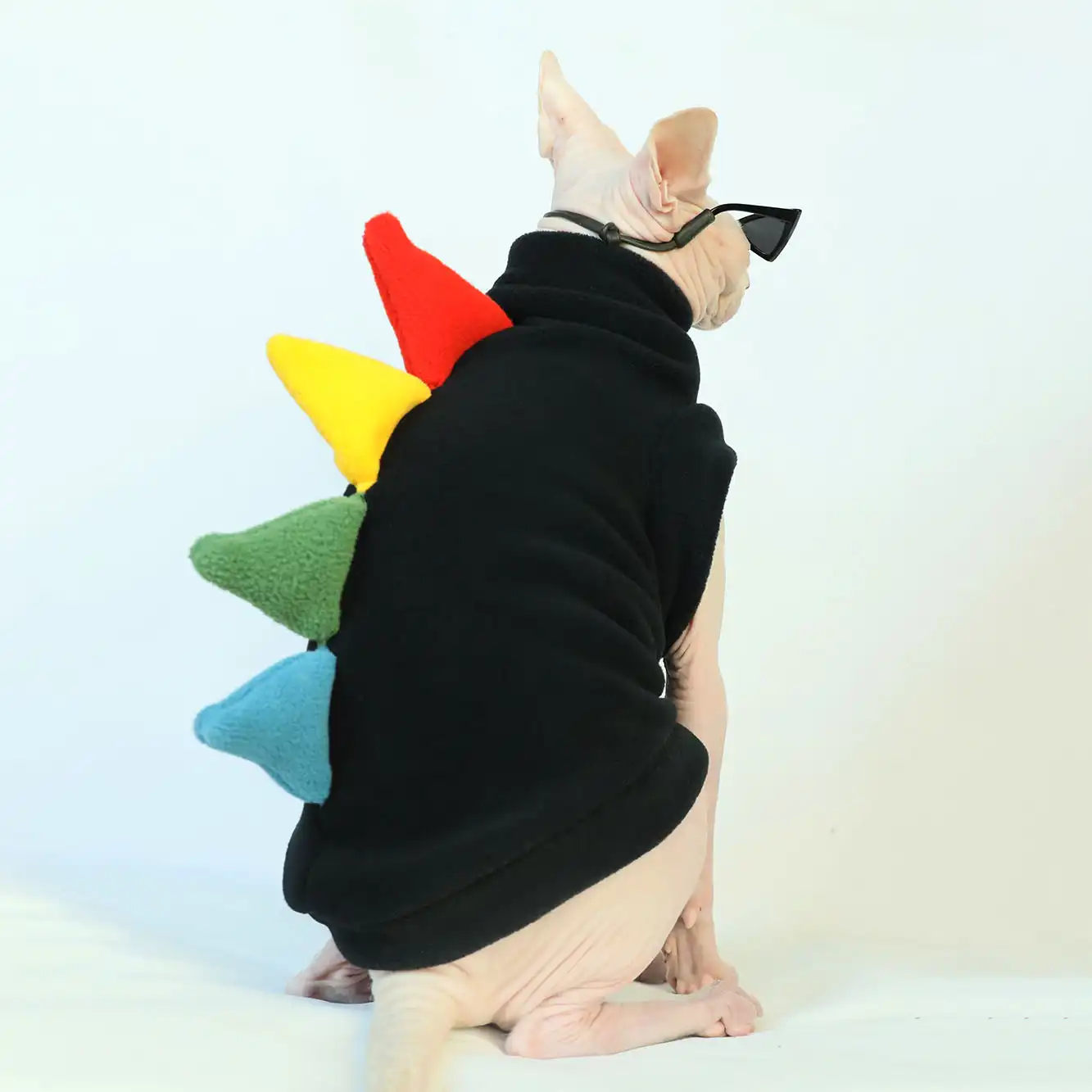 Size: M
Weight: 3.15kg/6.945lbs
Neck: 18cm/7.08inch
Bust: 32cm/12.59inch
Body length: 35cm/13.77inch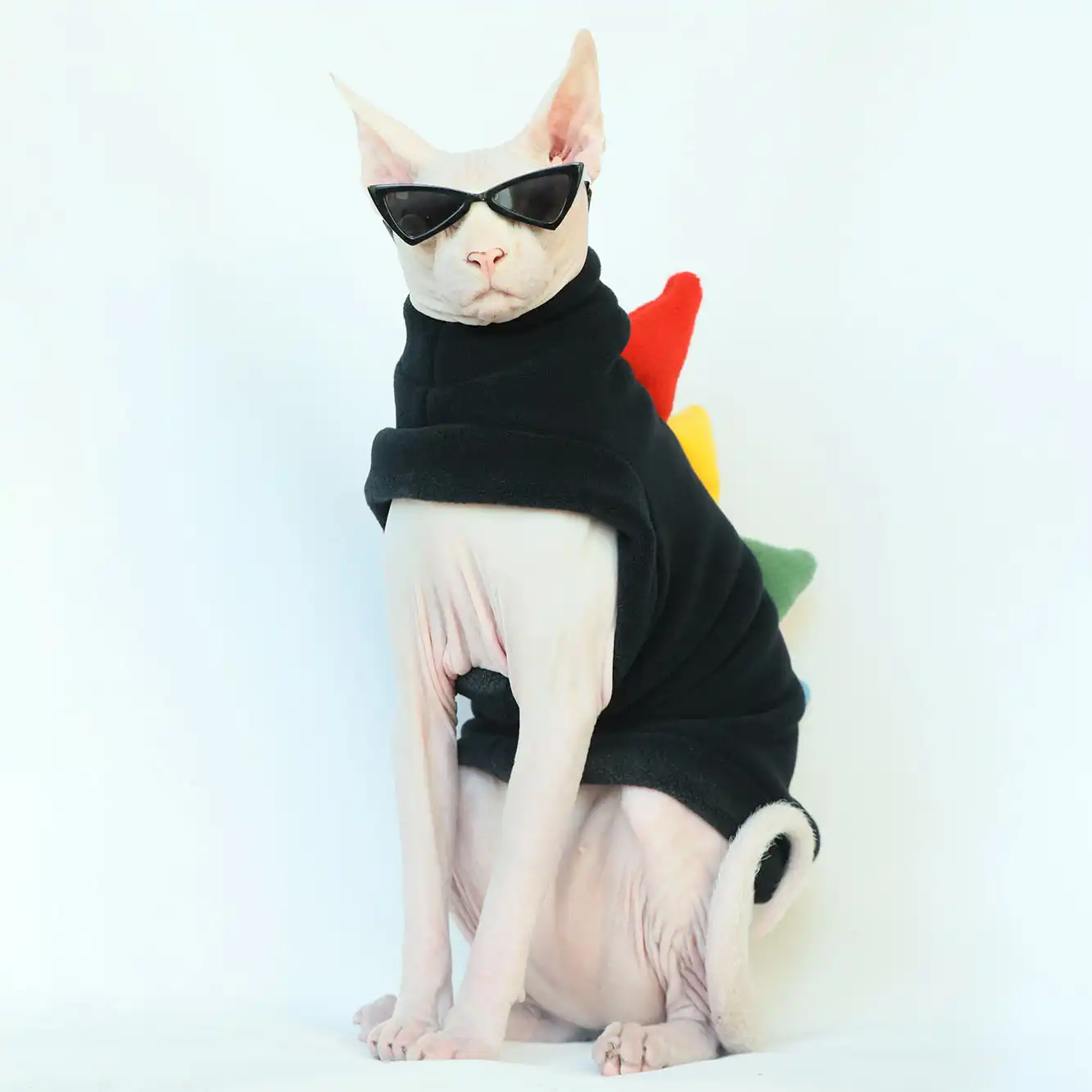 Only logged in customers who have purchased this product may leave a review.