Name: Dirty-Resistant Camouflage Shirt for Sphynx
Fabric: Pure cotton
Color: Camouflage
Style: Single-arm design
Size: XS, S, M, L, XL
These are cat clothes designed by the single arm. The fabric of the Camouflage shirt for cat is pure cotton. The color of the Camouflage clothes for cat is dark green camouflage. Hairless cats tend to get oily and this garment is very sweat-wicking and stain-resistant. Compassionate is a single-arm design, which will not affect the normal activities of the cat. Regarding the size, this Sphynx Camouflage shirt can be customized. Available sizes are XS, S, M, L, XL. If you have the right size, you can place an order directly. If you need to customize, please note the measurements of the cat when placing the order. Find more Sphynx cat clothes.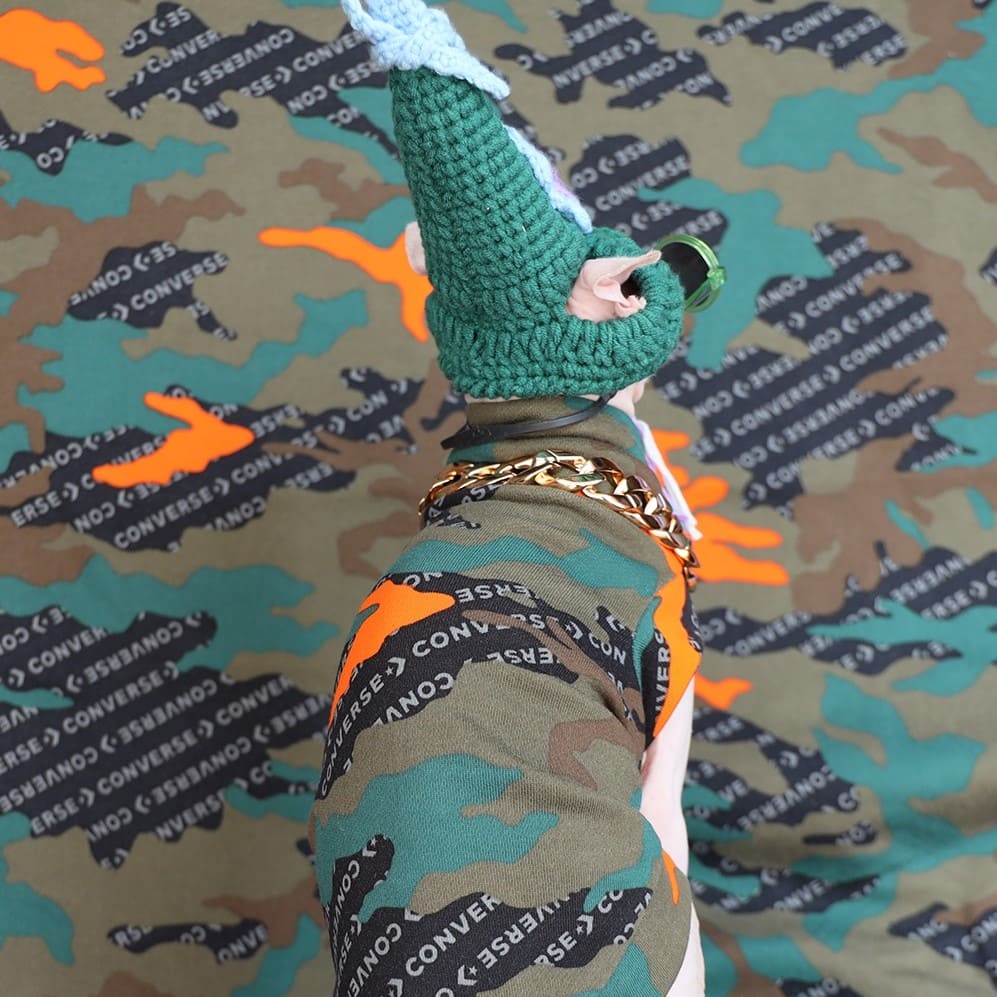 "All hats are crocheted from milk cotton. Don't worry about whether your cat will be allergic."
Wizard Hat
Length 26cm/10.23inch
Width 16cm/6.30inch
The ear distance is about 6cm/2.36inch
(Because the PURPLE FLUFFY WIZARD HAT uses thick wool, the size will be a bit larger.)
Full Wrap Hat
The circumference of the hat is about 24cm/9.45inch, and there will be errors in handwork.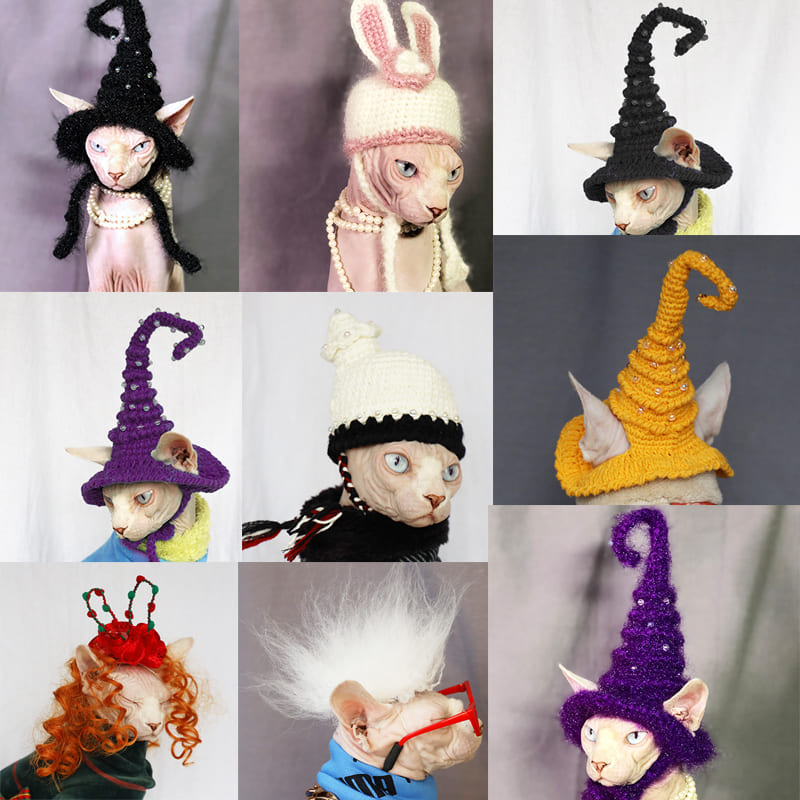 Size: M

Weight: 3.15kg/6.945lbs

Neck: 18cm/7.08inch
Bust: 32cm/12.59inch


Body length: 35cm/13.77inch