Fabric: Pure cotton
Color: White
Clothes pattern design: large-scale printing of simple strokes of human faces.
The overall design of the clothes: an arm design, so that your cat will not be restrained!
Suitable cat breeds: Sphynx, Devon Rex, other hairy cats.
Cat wearing a t-shirt is usual. The overall design of this shirt is very suitable for cats. Because hairless cats have no hair, they are very susceptible to colds. So we have to get cat wearing white shirt in cold weather. Why is it suitable for cats? Because some cats become a drama queen after putting on clothes. That's because some clothes are four-legged or two-legged. And this shirt is an one arm design. It is easy for the owner to put on and take off, but also prevents the cat from breaking free. The fabric of the clothes is pure cotton, which will not cause any harm to the cat. Find more at Shirts for cats. Get your sphynx cat wearing shirt.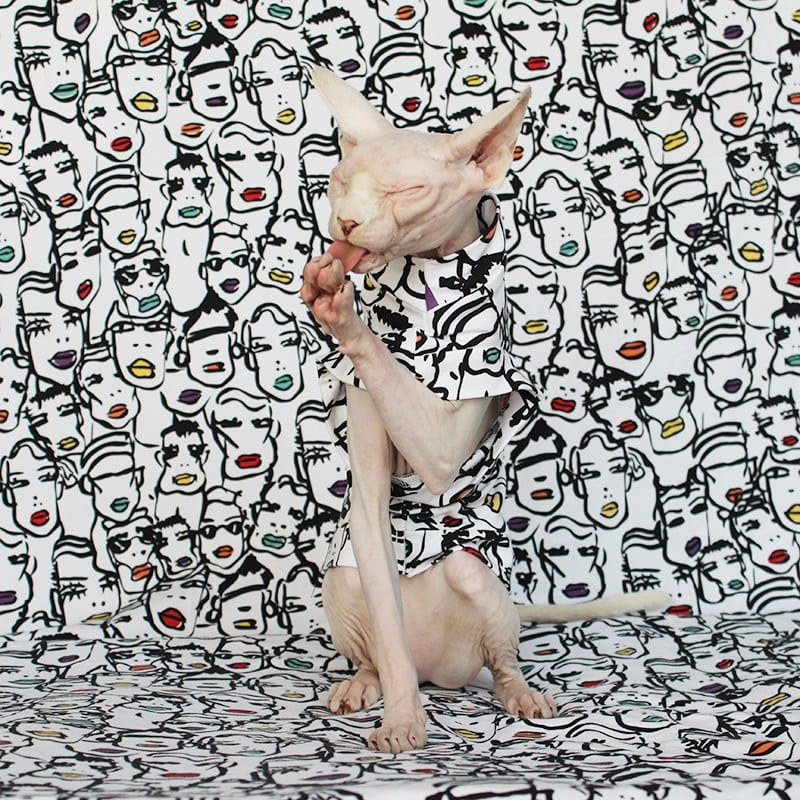 Size: M
Weight: 3.15kg/6.945lbs
Neck: 18cm/7.08inch
Bust: 32cm/12.59inch
Body length: 35cm/13.77inch