Cat Coats for Winter-LinaBell Coat for Cats
$39.99

Based on Disney's LinaBell. We made this winter LinaBell coat for cat.
This dress is made by hand, the inner cotton fabric is skin-friendly, and the outer lamb velvet fabric.
The two-leg design of the coat makes it easy for cats to put on and take off.
And there is a zipper design, the inside of the zipper is lined, it will not touch the cat's skin.
Everybody loves Disney. And this year, Disney has a new character called LinaBell. She is a little pink fox, very funny and cute. As a result, we made this Sphynx cat clothing for winter based on LinaBell. In the design, we refer to LinaBell. But in the material of the Linabell coat for cat, we use pure cotton fabric inside. Will not cause damage to the skin of hairless cats. Furthermore, On the outside of this Sphynx cat clothing for winter, we use lamb velvet fabric, which is very soft to the touch. Secondly, this LinaBell coat for cat has a two-leg design and a zipper design, which is very easy for cats to put on and take off. Regarding zippers, many parents worry about zippers. However, don't worry about the zipper design of these cat coats for winter at all. Because this zipper is lined and will not touch the skin. Therefore, find more Sphynx cat clothes.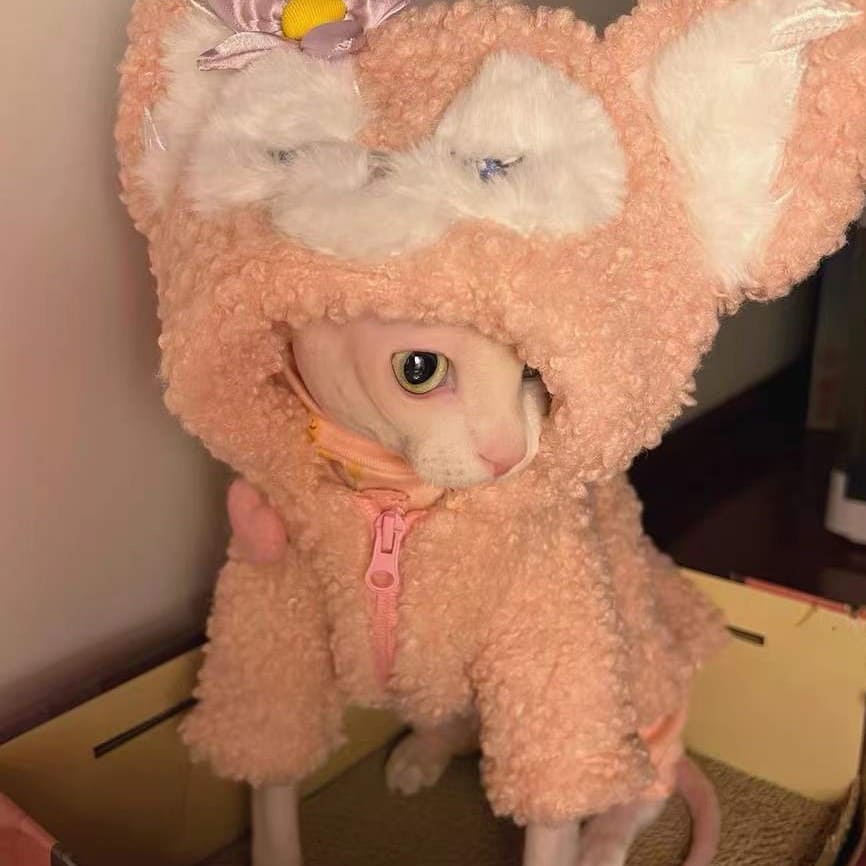 Size: L
Weight: 3.1kg/6.834lbs
Neck: 22cm/8.66inch
Bust: 32cm/12.59inch
Body length: 35cm/13.77inch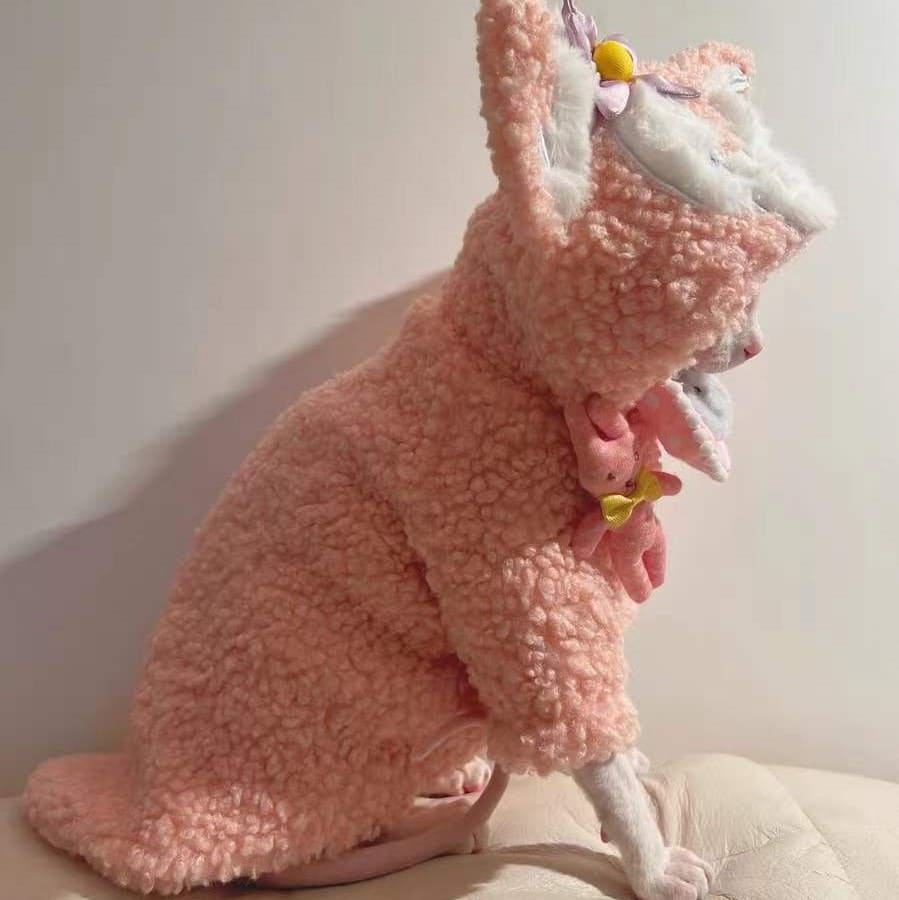 Only logged in customers who have purchased this product may leave a review.