Fake two-piece design, the coat is classic and heavy black-and-white lattice, and the inside is pure black.
Pure cotton fabric, comfortable, stable and stylish.
The kitty jacket has a cool style, such as matching a cool necklace.
Help your pet keep up with fashion trends when going out for a walk, comfortable and stylish collocation, so you never have to sacrifice fashion for function.
Double the style of Sphynx cat clothes. This Cat Plaid Jacket is a fake two-piece one with black-and-white Plaid on the outside and black backing on the inside, so it will always keep a fresh appearance when your pet needs it. Kitty jackets are made of pure cotton, so they are very light no matter how they are worn. If you pair it with a necklace, then there is no problem wearing a kitty jacket when you walk together and show off their fashion matching all around town. Find more at Jackets for cats.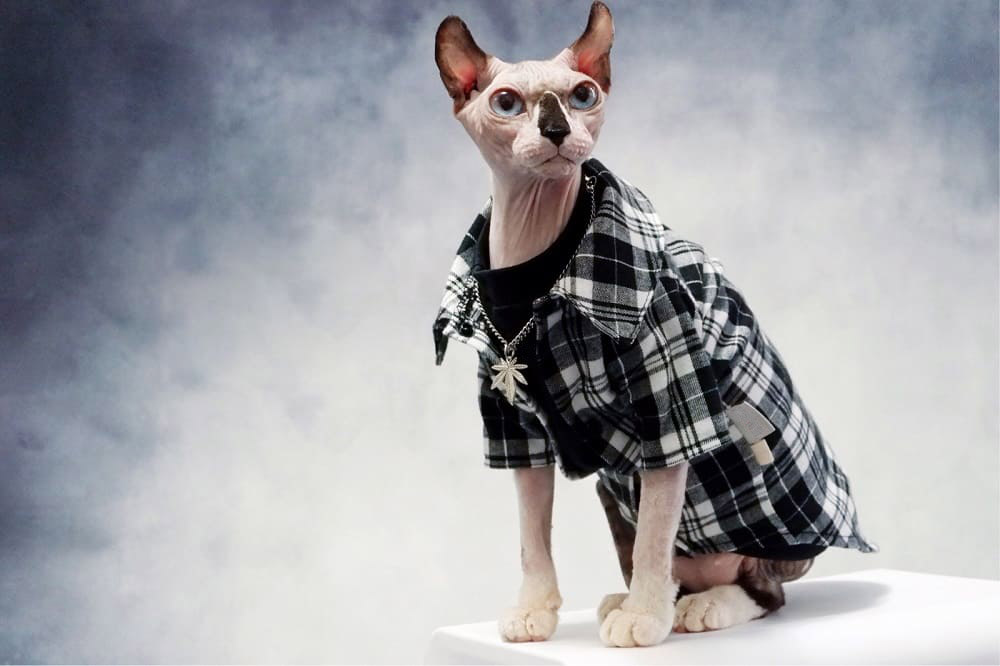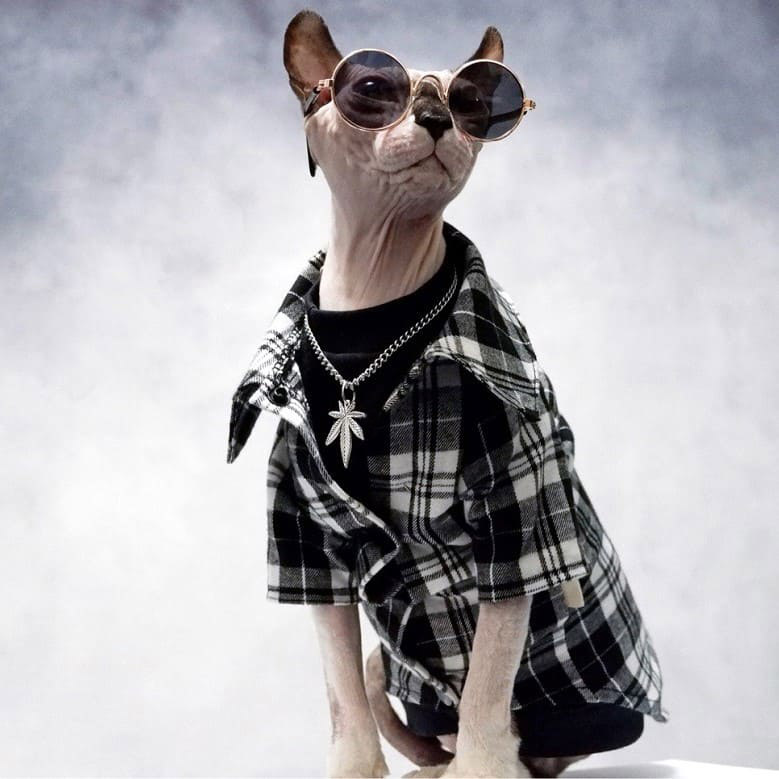 Size: M
Age: 6 month
Weight 2.25kg/4.96lbs
Bust: 27cm/10.62inch
Body length: 29cm/11.41inch