This cat coat vest is handmade from pure cotton.
There are two colors, light green and lotus root pink. Both colors are very popular.
It is not a zipper design, but a button design, which is very safe.
Very light and will not give your cat a sense of weight. Suitable for spring and autumn.
Each Cat Coat Vest is designed by our own designer and hand-made by our own workers. The fabric of this dress is pure cotton, which will not cause harm to hairless cats. About the color of this Sphynx jacket vest. There are two colors here, one is light green and the other is lotus pink. Light green gives a fresh and natural feeling. Lotus root pink gives a very warm and comfortable feeling. Both colors are very good-looking, so there is no fear that the colors will be unsatisfactory. This Sphynx coat vest is relatively thin, suitable for wearing as a single piece in spring and autumn, and also suitable as a jacket for other clothes in winter. Find more Sphynx cat clothes.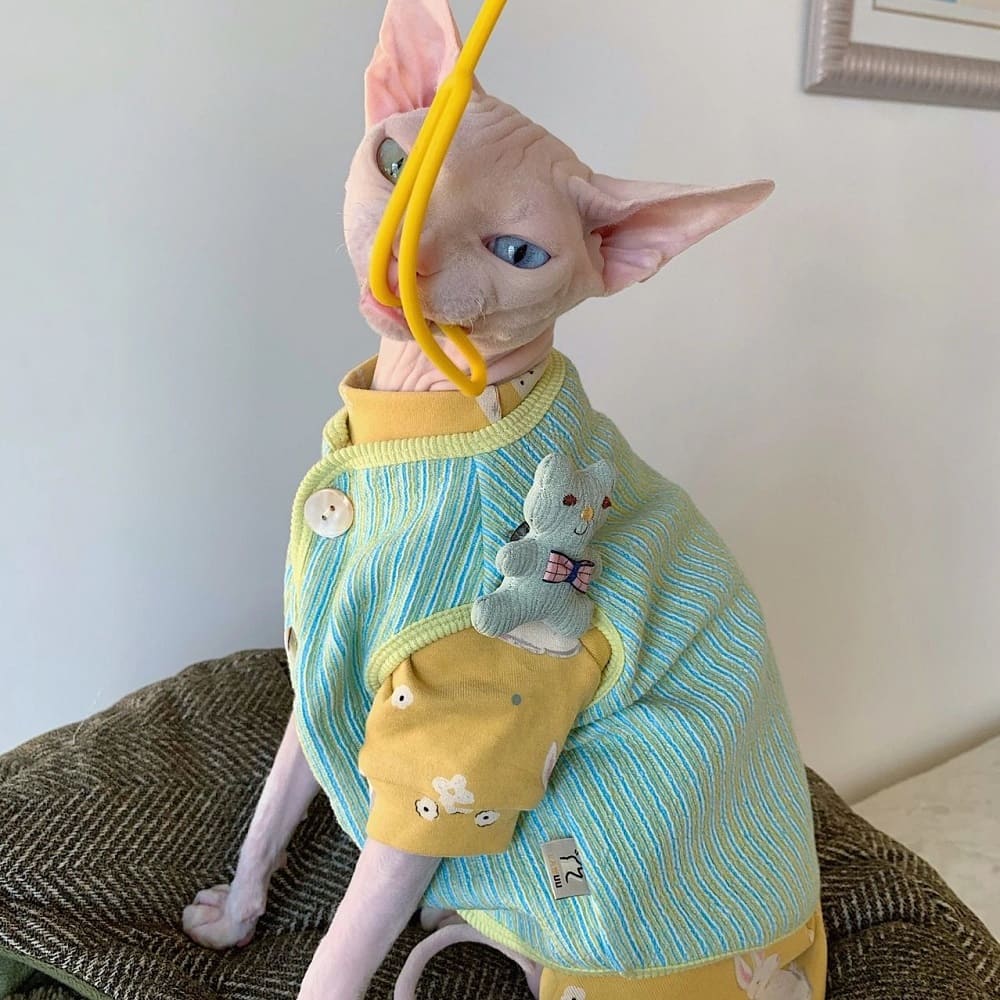 Size: L

Weight: 4kg/8.818lbs

Neck: 20cm/7.87inch
Bust: 36cm/14.17inch


Body length: 38cm/14.96inch