Padded Vest for Hairless Cat, Pure Cotton
$28.99
Padded Vest for Hairless Cat
This is a padded vest for cats of all breeds. Its fabric is baby-grade cotton. Clothes made of this fabric are the best for Sphynx cats. Secondly, this vest comes in five colors and many sizes. You can always order the right size for your cat. If you have doubts about the size selection, please contact us. Check out more Sphynx cat clothes here!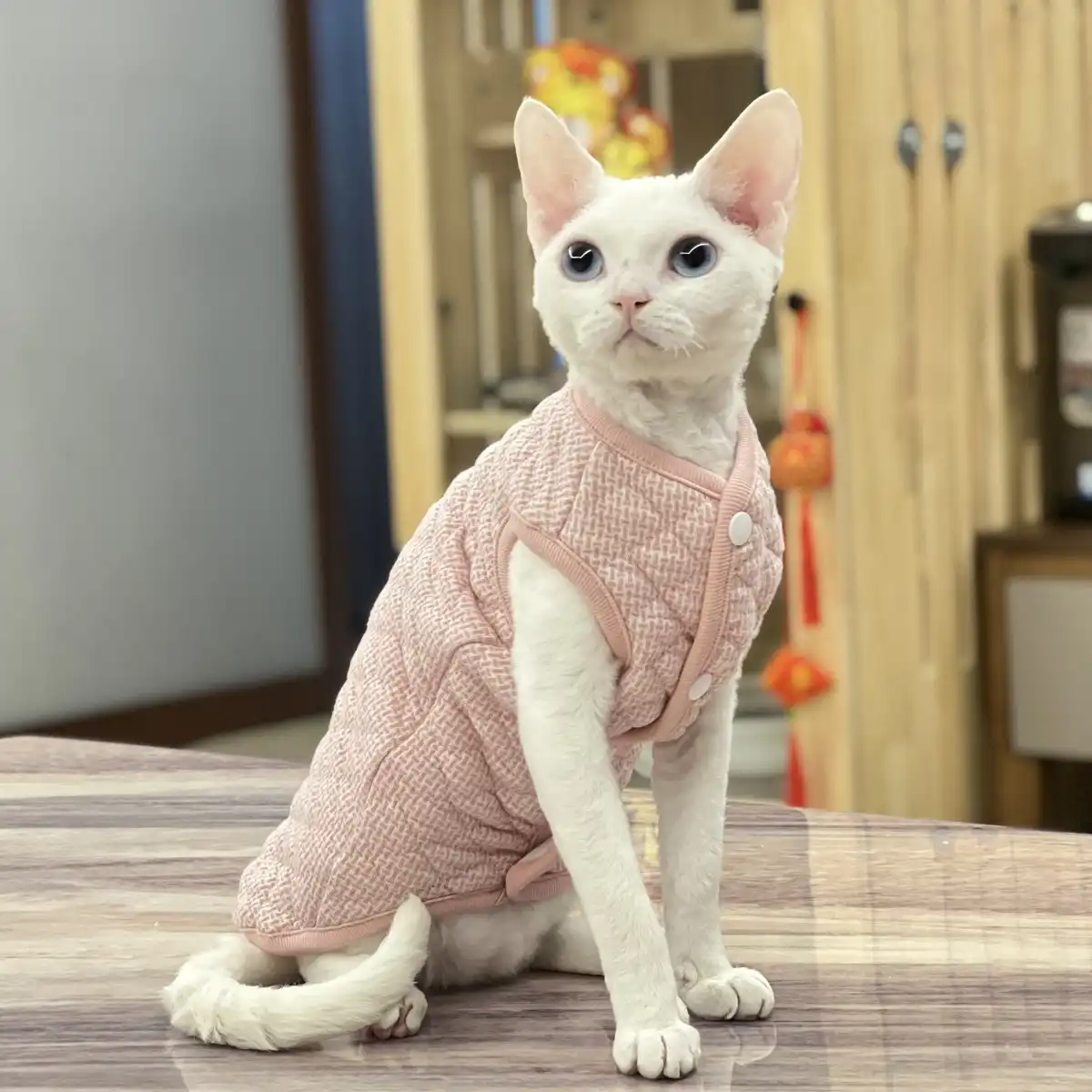 Additional information
Color

:

No selection

Black, Cream color, Grey, Pink, Red

Size

:

No selection
Only logged in customers who have purchased this product may leave a review.