Pajama fabric: pure cotton fabric with good air permeability
The whole shop is made by hand.
Pattern: Made with patterns of fashionable brands.
About size: Every cat is different, please choose according to the size table. Please consult customer service when necessary.
The designer of YESWARMG designed LV pajamas for cats with reference to LV's icon. The clothing for sphynx cats is made of high-quality pure cotton fabric, which has excellent air permeability and is very friendly to the cat's skin. All clothes in YESWARMG store are made by hand. The perfect fusion of fabrics and craftsmanship makes the quality and feel of the clothes extremely good. Buy pajamas for cats is definitely a bright spot in the cat group. Regarding the size, please refer to our size chart, if you have any questions, please contact our customer service! Find more Sphynx cat clothes.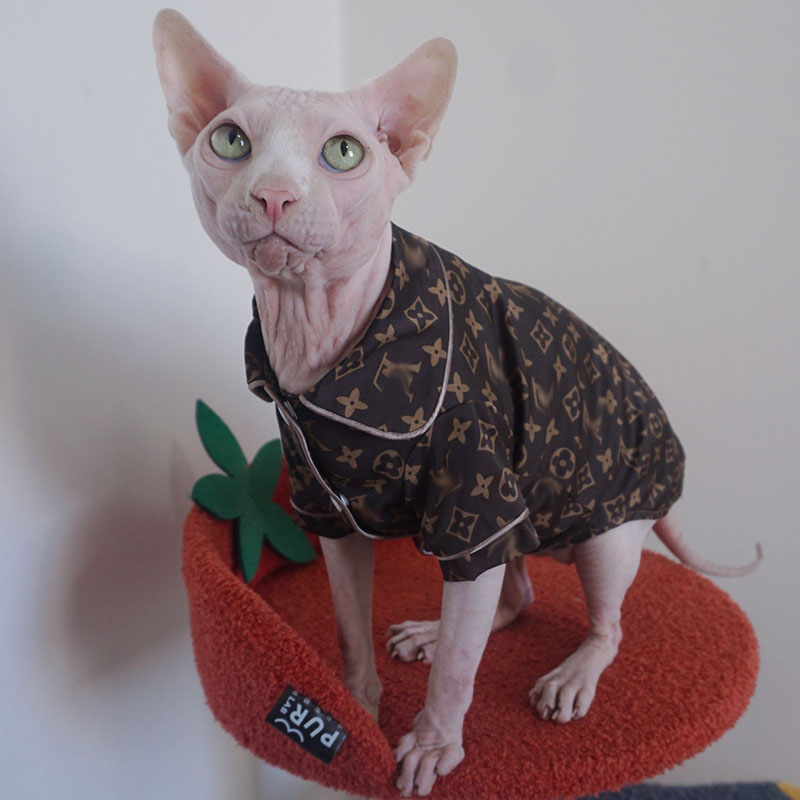 Size: L

Weight: 3.15kg/6.945lbs

Neck: 21cm/8.26inch
Bust: 30cm/11.81inch


Body length: 30cm/11.81inch