T-shirt fabric: pure cotton, excellent air permeability. Hypoallergenic cotton.
The sleeveless design will not hinder the cat's activities.
Color: stripe
Size: Please refer to the size table, weight is for reference only. If you are not sure about the size, please consult customer service.
If you have a lot of cats in your house, then this compassionate shirt will be very attractive to you. Buy cat outfits for cats of different colors for your cat to look like a family. The fabric of these cat clothes summer is pure cotton and hypoallergenic cotton fabric with excellent air permeability. The texture is soft and the color is safe and harmless. The vest style has the function of preventing off. The color is stripes, which makes people shine. Light purple, blue, green, and sky blue. Regarding the size, as each cat is different, the weight bar is for reference only. If necessary, you can consult customer service! Find more Sphynx cat clothes.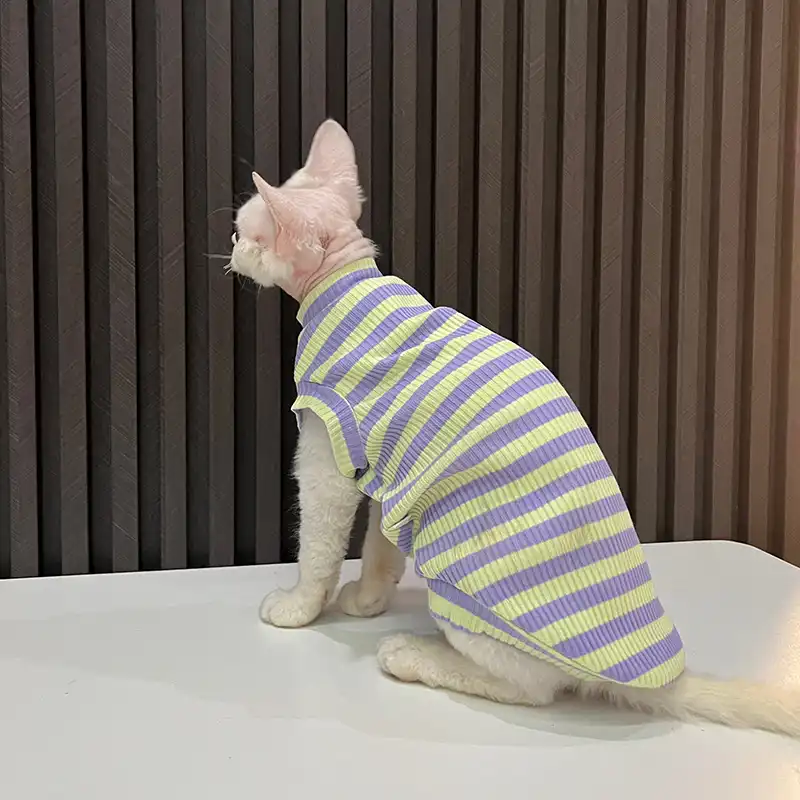 Size: M

Age: 4 months

Weight: 1.75kg/3.858lbs

Neck: 18cm/7.08inch

Bust: 30cm/11.81inch

Waist: 33cm/12.99inch


Body length: 28cm/11.02inch