Sphynx cat halloween costume-Modal-Black English Words

Hairless Cat Halloween Outfits
Hand-knitted hat, knitted with high-quality milk cotton. Will not make your cat allergic. The long wizard hat makes your cat spend a very special Halloween. This hat will bring your cat his own Halloween fun! Taking photos and posting ins will also attract a lot of people! A "Must-Have" hairless cat halloween outfits.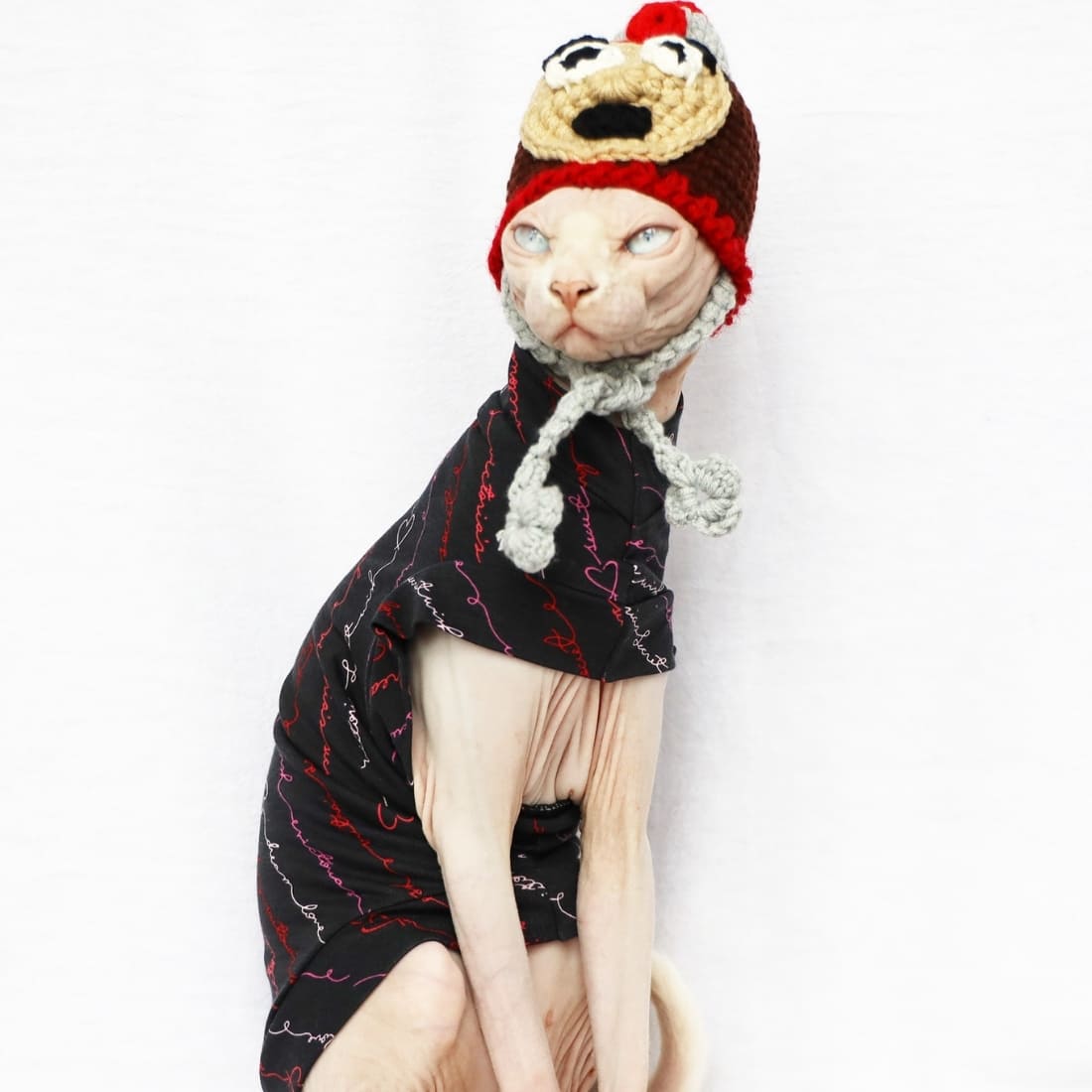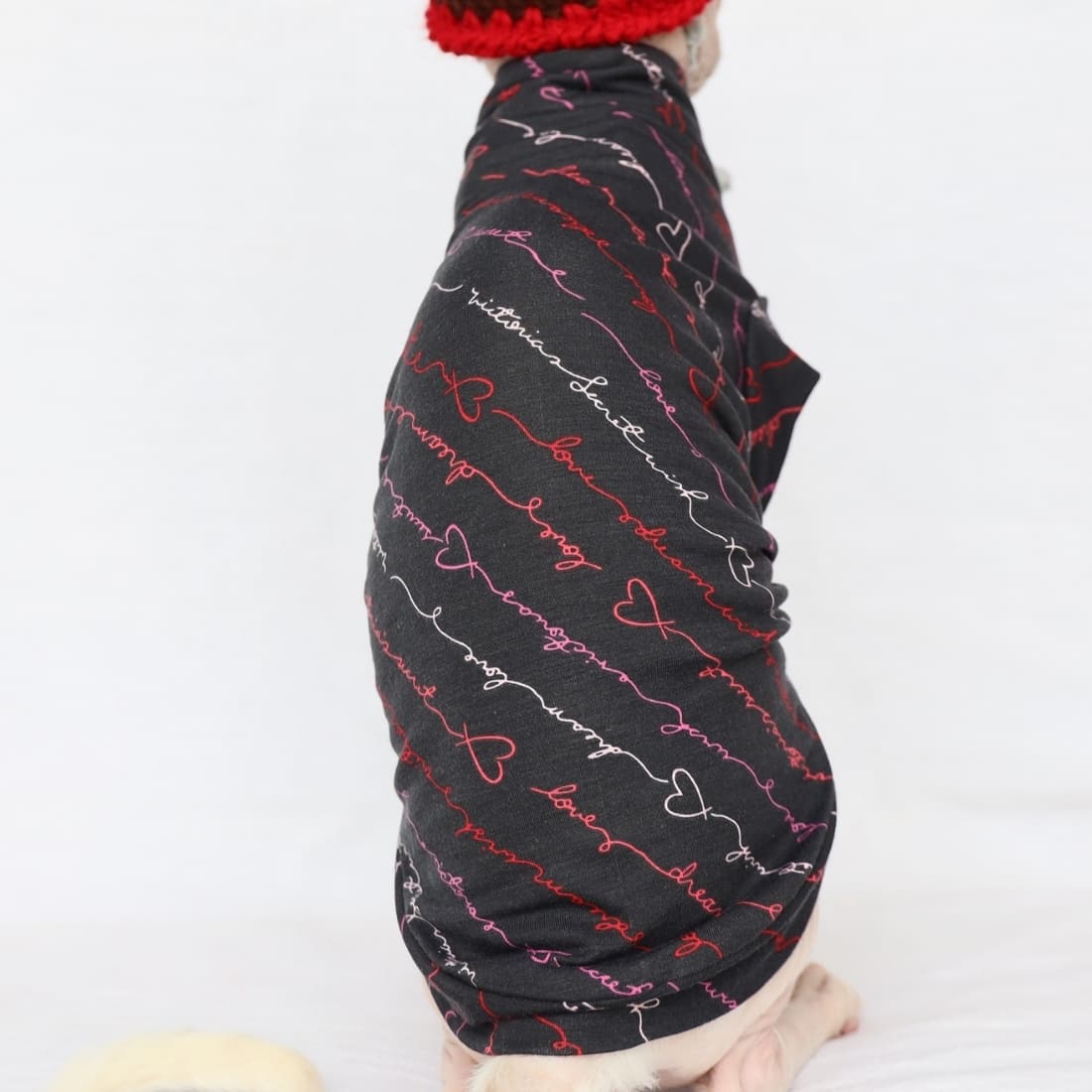 Pure cotton light and breathable
Sphynx Hairless Cats do not have hair, so their skin is very Sensitive and Vulnerable. YESWARMG made Cat halloween costumes for cats, which are made of Soft and Anti-Allergy Cotton (same attributes as shirts made for humans). Perfect for Sphynx Cat, Devon Rex Cat, Cornish Rex Cat, and Peterbald Cat. 
"All hats are crocheted from milk cotton. Don't worry about whether your cat will be allergic."
Wizard Hat
Length 26cm/10.23inch
Width 16cm/6.30inch
The ear distance is about 6cm/2.36inch
(Because the PURPLE FLUFFY WIZARD HAT uses thick wool, the size will be a bit larger.)
Full Wrap Hat
The circumference of the hat is about 24cm/9.45inch, and there will be errors in handwork.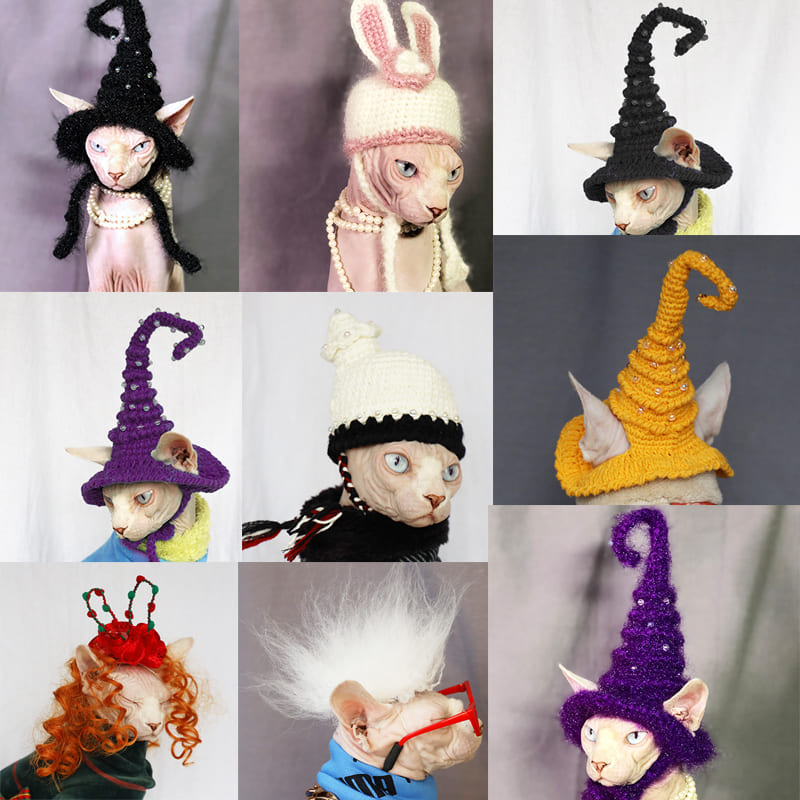 Size:

M

Weight: 3.15kg/6.945lbs

Neck: 18cm/7.08inch

Bust: 32cm/12.59inch

Body length: 35cm/13.77inch