Pattern: red and white grid + bow + lace
Fabric: pure cotton
Season: Spring and Summer
Size: S, M, L, XL, XXL
This is a super extravagant Wedding Dress for Cat. The designers at YESWARMG combined red and white plaid with lace to make this dress even more elegant. There is a bow on the back of the dress. The dress fabric is pure cotton, so don't worry about your cat's allergies. Great to wear in spring and summer. Regarding the size, we have S, M, L, XL, XXL. You can find the perfect size for your cat. Find more Sphynx cat clothes.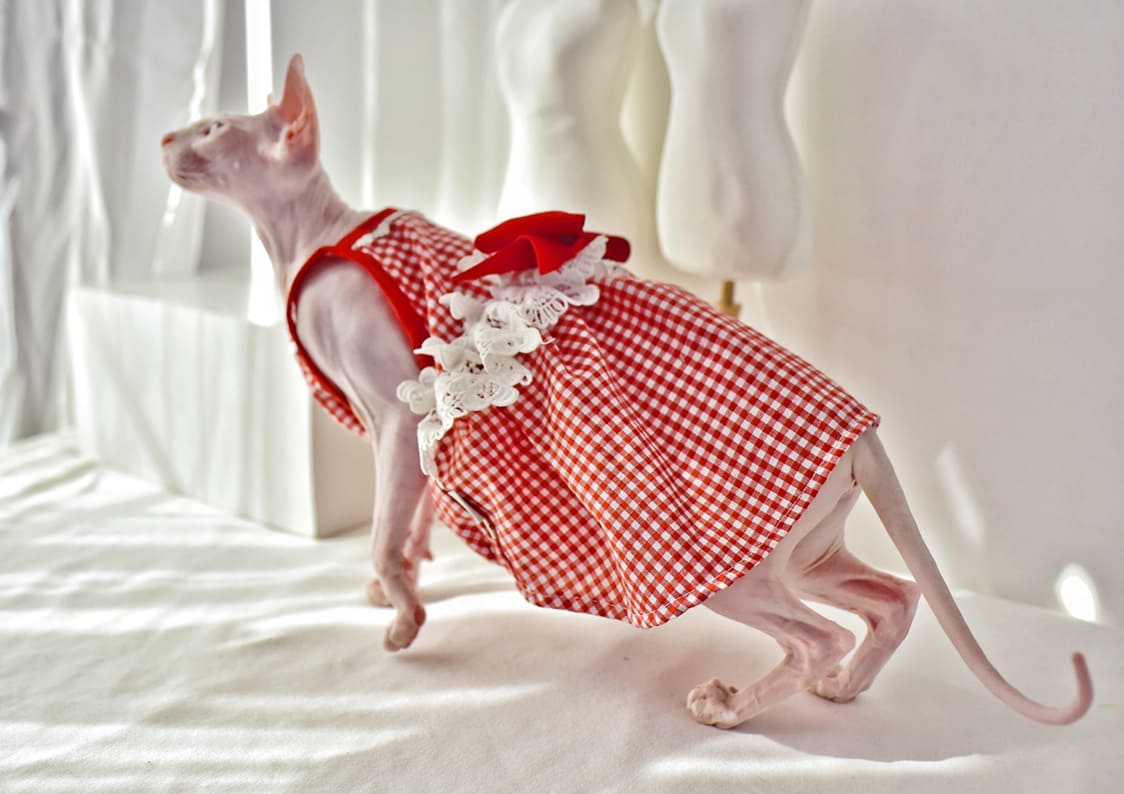 Size: L

Age: 10 months

Weight: 3kg/6.614lbs

Bust: 30cm/11.81inch


Body length: 31cm/12.20inch