The classic digital jacket shows the fashion sense of pets and experiences the dress of the protagonist of the Squid Game.

Cat Jackets for Winter

use

 

zipper design for easy on and off.
Cotton shell, padding and lining for lightweight warmth.
Kitten jackets helps keep pets comfortable when temperatures drop.
Great as an addition to your pet's winter wardrobe, plus it's just plain old cute.
Remember this year's popular TV series – Squid Game. A classic bomber digital jacket is not only suitable for cool and casual humans. It also applies to your pet now. This pet cat jacket is made of pure cotton, light and good-looking, with a comfortable fleece lining. The kitty cat jacket keeps your baby warm and dry while allowing their skin to breathe smoothly. Add it to your pet's wardrobe in cold weather to create an extra touch of timeless style. Put your cats with Cat Jackets for Winter to experience the role-play of Squid Game. Find more Sphynx cat clothes.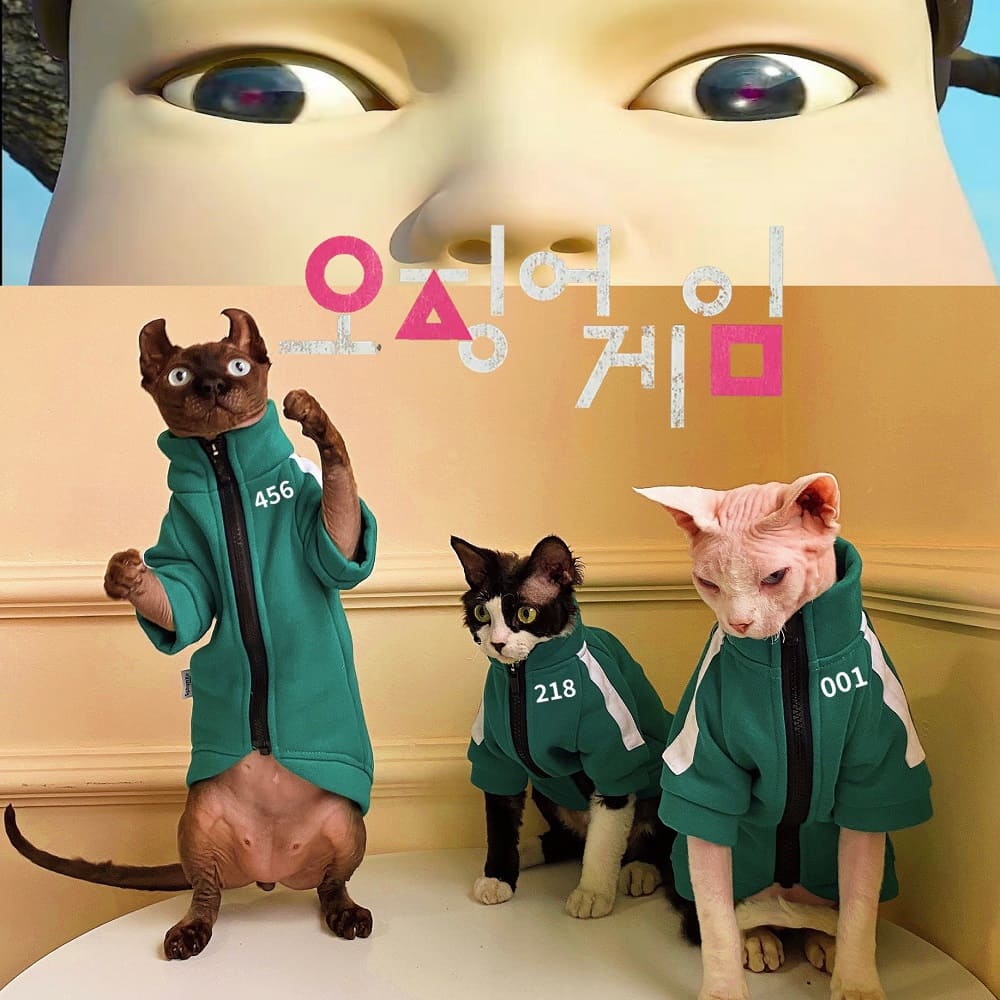 Size: L

Age: 18 months

Weight: 3.8kg/8.378lbs

Neck: 19cm/7.48inch

Bust: 32cm/12.59inch


Body length: 33cm/12.99inch