These kitten hoodies are made of breathable polyester to keep your pet warm and comfortable.
Pullover design with sleeves for a comfortable fit and free adjustment.
Multicolor mixed design, experience the collision of colors.
There is a telescopic belt at the collar, so that they can wear it when walking, and it is not easy to fall off.
Get your Cats in hoodies to look super cute and keep them warm and comfortable wherever they are.
Winter is in the air, so dress up your pet with some fashionable and bright colors. Every furry fashionable person's wardrobe has a popular color block. These kitten hoodies are designed to be fashionable and comfortable and is made of elastic polyester fleece. The drawcord design at the neck allows you not to worry about clothes slipping. Cats in hoodies is elegant. It is comfortable to wear, adds a layer of warmth, and even has sleeves. Kitten Wearing hoodie becomes a fashion baby with color collision. Above all, find more at Hoodie for cat.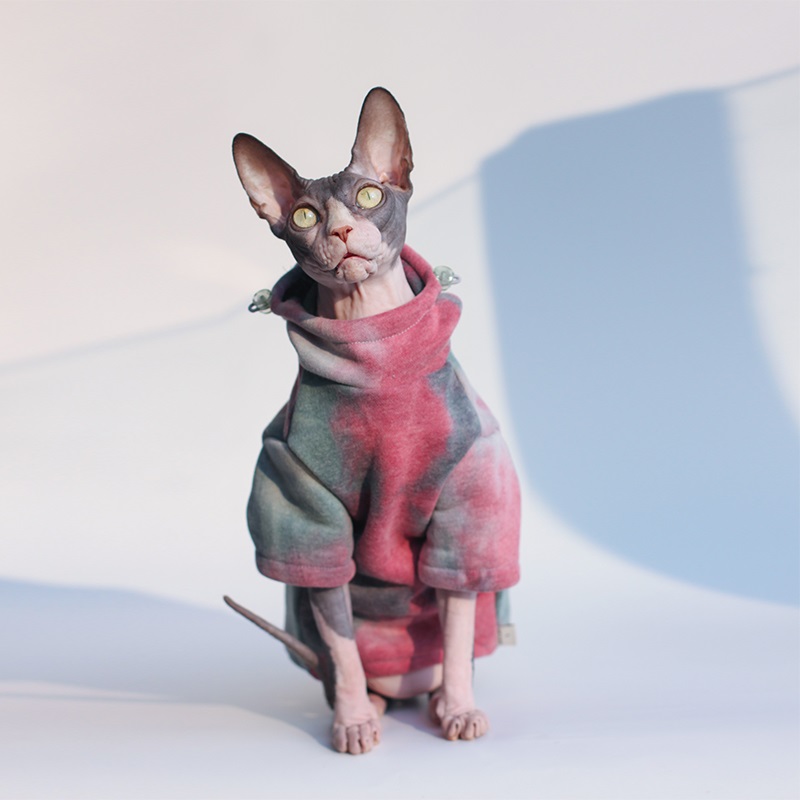 Size: M
Weight: 4kg/8.818lbs
Neck: 24cm/9.44inch
Bust: 36cm/14.17inch
Body length: 34cm/13.38inch