Cat Sweatshirt for Cats-Cat Hoodie with a crossbody canvas bag
$24.99

This is a thick round neck sweater made by hand.
Fabric: 100% cotton fabric. Very suitable for hairless cats.
The color is grey. The design of the clothes is very interesting. A crossbody canvas bag is sewn on the clothes.
This crossbody canvas bag can hold things. Has a zipper design.
When you go out to walk the cat, do you prepare snacks for him? Then do you put the snacks in your own bag or find another bag? However, that's too much trouble! Yeswarmg designed this cat sweatshirt for cats and completely solved this problem. First, there is a fake two-piece crossbody canvas bag on this grey hoodie for cat. This crossbody canvas bag has a zipper design that can hold things. When your cat wears these funny hoodies for cats and goes out, his snacks can be put in this small pocket! Very convenient! Secondly, the fabric of these funny hoodies for cats is pure cotton fabric. A thicker design is used, which is very warm. It is no exaggeration to say that every cat should have this grey hoodie for cat! Above all, find more Sphynx cat clothes.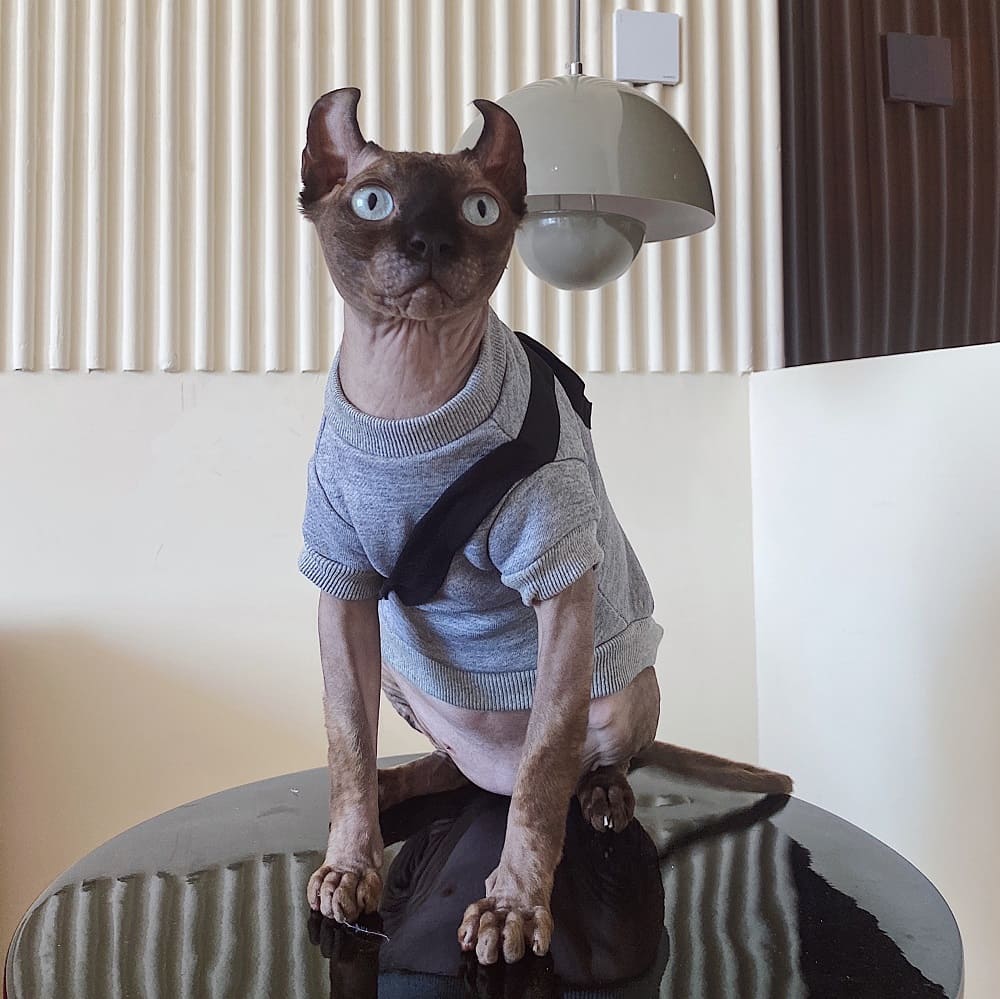 Size: L
Age: 18 month
Weight: 3.8kg/8.378lbs
Neck: 19cm/7.48inch
Bust: 32cm/12.59inch
Body length: 33cm/12.99inch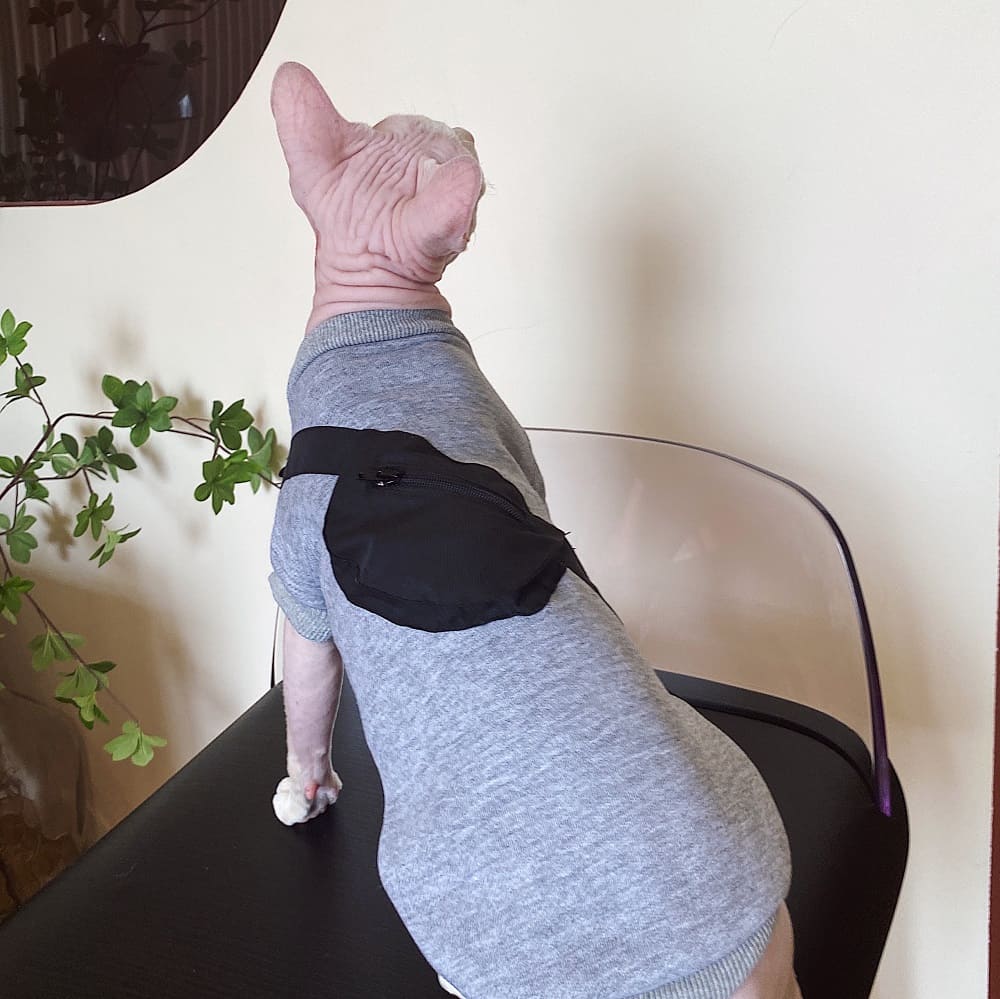 Only logged in customers who have purchased this product may leave a review.