Kitten Clothes for Kittens-Pink Shirt, Tank Top
$27.99 – $34.99

Kitten Clothes for Kittens
Product Name: Pink Shirt, Tank Top for Sphynx Cat
Fabric: pure cotton
Style: T-shirt, sleeveless
Features: Hypoallergenic cotton, breathable, stretchy, soft
Size: Customizable, XS, S, M, L, XL, XXL, XXXL
The pattern of these kitten clothes for kittens is an irregular arrangement of various letters. The color of the Sphynx kitten cat clothes is dark pink, a very bright color. We designed these Sphynx cat clothes in two styles, a t-Shirt, and a sleeveless one. The fabric is pure cotton, which is hypoallergenic, breathable, and elastic. These Sphynx cat clothes are also matched with a bow of the same style. Please choose the size of the clothes according to the size table. If you need to customize, please place an order for customized models. When placing an order, please note your cat's measurements and breed. Find more Sphynx cat clothes.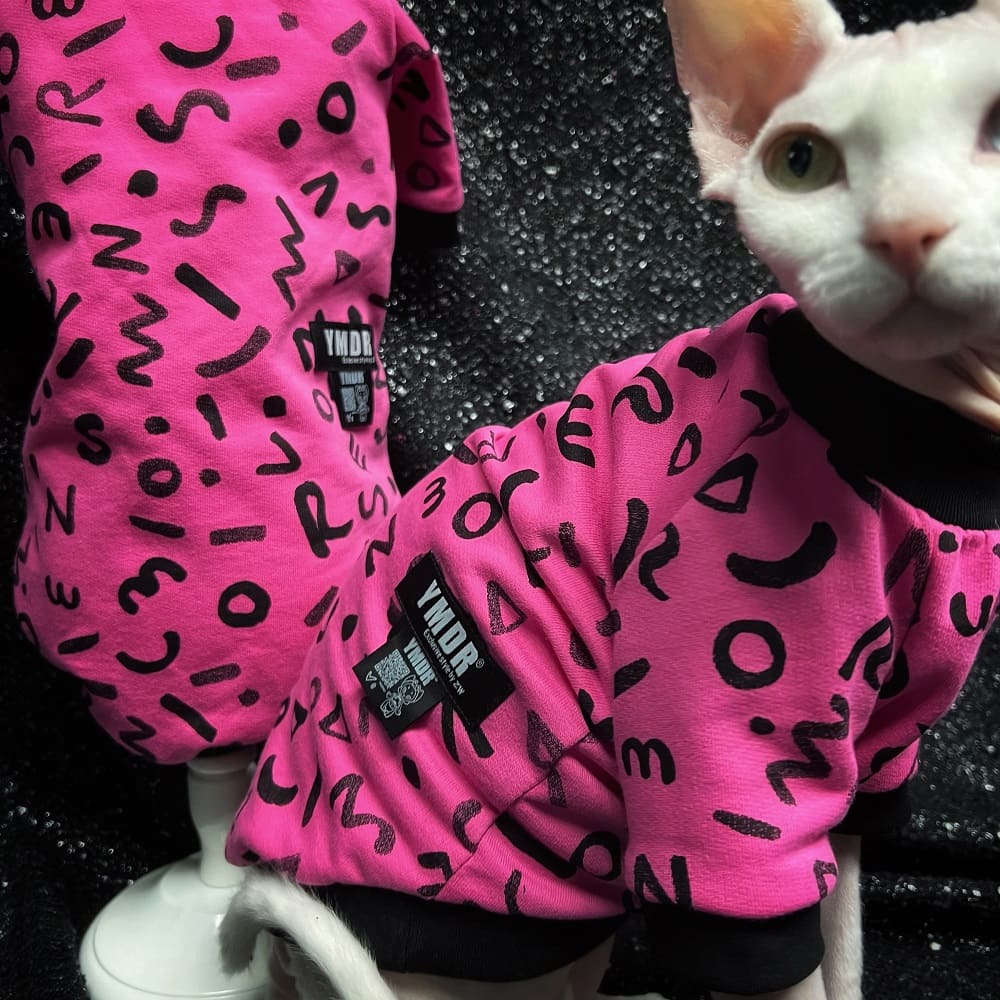 Size: M
Neck: 14cm/5.51inch
Bust: 27cm/10.62inch
Body length: 34cm/13.38inch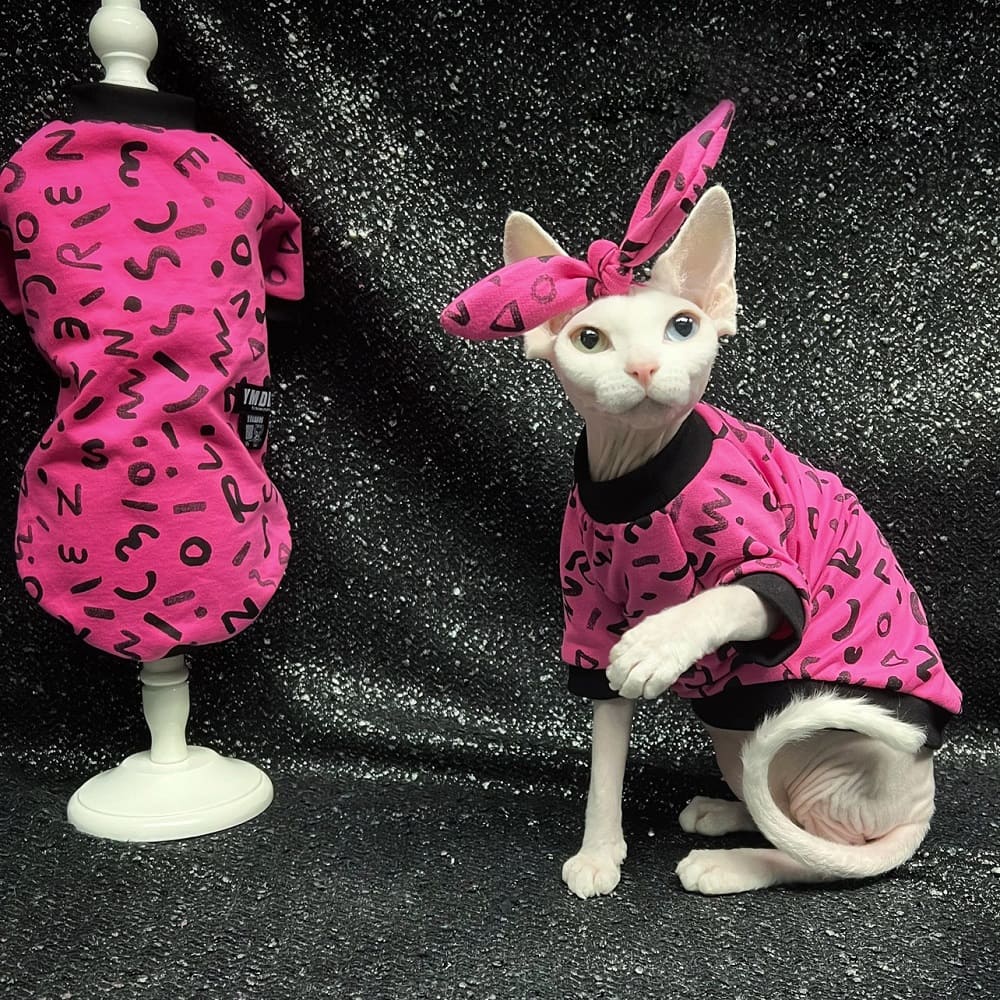 Additional information
Color

:

No selection

Pink

What you got

:

No selection

Shirt, Sleeveless, Shirt(+bow), Sleeveless(+bow)

Size

:

No selection
Only logged in customers who have purchased this product may leave a review.